Updates About The New Immigration Plan
"El Show Sin Fronteras"
Spanish Video Above Translated In English Below
Today's Show
Thank you to all of our audience for always joining us to find out what's going on in the world of immigration, what's new with the immigration laws, and how they do or don't affect your particular case.
Today we bring you several updates for the immigrant community, to let you know what the latest changes have been this 2021.
We have good news that is not final legislation yet, but it has a chance to pass through the Senate, and we at Lincoln-Goldfinch Law are hopeful that we will be sharing the good news in the coming weeks for the undocumented immigrant community, and that is the topic that we are going to cover today.
Risks Of Traveling Without Documentation
The first question of this day on our "El Show Sin Fronteras" is the following: I don't have papers, Do I run any risk of getting on a plane to visit my family in another state in the United States?
Our attorney Kate shares with us: "The answer is yes because there are always Border Patrol agents at airports, including airports in states such as the central United States.
We know about the case of a client who was caught at an airport in Wyoming, and I always think that when someone is flying, they run the risk of having contact with a Border Patrol agent, or especially if it's an international airport or it's near the border like Brownsville Airport, Los Angeles or San Diego.
It would be a good idea not to fly and to avoid it if possible.
If they have to travel, try to make it for emergencies, but most people who fly and do not have their immigration status in the U.S. are not caught, and you have to consider that it is a 10% chance risk.
What is important is your defense, understanding the likelihood of deportation that exists at this time.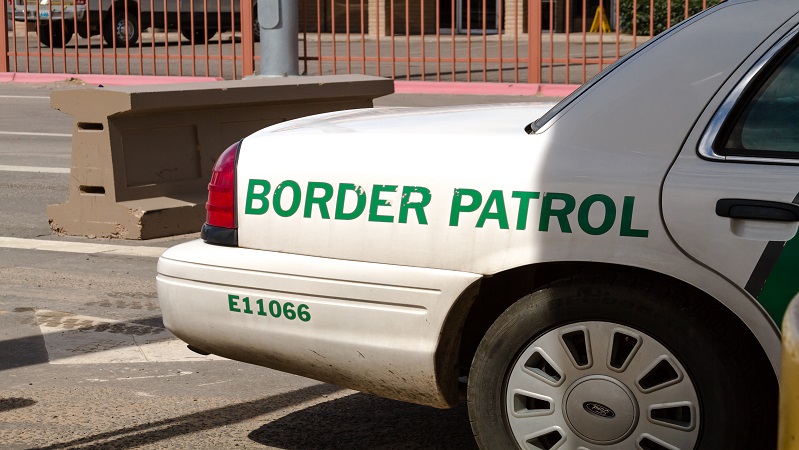 Biden & Deportations
President Biden has said that the immigration agency is going to focus on reporting on people who have criminal records, people who have felonies, who entered after November of last year, or maybe people who have terrorism-related convictions from being part of a gang for example, but for people who don't have criminal records or who have been in the United States for a long time, even if they have contact with Border Patrol immigration agents, those people are not put in deportation proceedings.
It can be a stressful experience if you meet these agents because they will interview you and ask you questions, so it is not advisable for people to travel because they want to visit a family member for Christmas, for holidays, etc.
If you are going to travel, you must have a valid identity document, it can be a passport from your country, a document that is not from the United States, but it must be valid.
The Danger Of Driving Without Documents
Many people in our community ask us How risky is it to go through a checkpoint?
Kate states: "If you're driving into the United States and you're not going to cross a checkpoint, you're probably not going to have contact with the police, but if someone is driving into one, or they're in a place where the police feel like they're immigration agents even though they're not, they run the risk of having a negative interaction with the police, for example.
So you have to think before traveling who is going to drive, if the car is in good condition, that all insurances are in force, etc.".
And another very common question we get asked is: If I am detained, put on a deportation order, what is the risk or what happens? Am I locked up in jail inside the United States?
Kate tells us: "What we have is the policy which is the memo that the president made saying that only people with criminal records are priorities for him and for those who work directly in the immigration agency, but still every immigration agent has their own ideas about how to treat an undocumented person, so it's important to understand the rules, the policies and also to keep in mind that the police can act differently as well.
That's why I say that everybody has to be careful when they are traveling, but I can say that in general when a person is caught by the police and the person is not part of that priority group (which are people with crimes on them, people who are suspected terrorists or who are part of gangs or who have not entered after November of last year), they are not going to be put in deportation proceedings, nothing like that should happen."
If I Already Have Immigration Status Can I Be Deported?
Kate shares with us: "Technically, a person who has a Green Card or a work permit is protected because they have legal status and cannot be caught by immigration.
There are also other protected persons, people who are already in the court process and may have a hearing scheduled in a year or two.
Those people can bring documents that prove they are in court proceedings and can drive, or if they have the hearing they can fly because they are already in deportation court proceedings, they can't go through the process again.
There are also others who are in the process and have filed an I-130 form, are married to citizens, have children who have turned 21 and have a pending family petition, or are in the process of adjustment of status or the U Visa, T Visa, or VAWA.
There are many types of cases and each one has different protections depending on where they are in the process, for example, a person who is applying for VAWA when they apply, immigration will review that packet and send a notice called the first date of termination and says that that person has sent in the required documents for a VAWA case is protected, even if the work permit has not yet arrived."
U.S Born Children & Deportations
Another question that our dearest audience asks us is the following: What if someone has an order of deportation but the person just had a baby born in the United States? Is it stopped and the newborn would have a deportation order?
Kate tells us: "If someone has a deportation order and has a baby in the United States, first the baby is a U.S. citizen and always a person born here has citizenship forever, but parents who have a deportation order are at great risk of being caught and deported even if they have a baby born here.
It is very important to investigate your deportation order and whether there is a chance to fight your case.
Maybe it was a deportation order in absentia, you didn't get notice of the hearing for example, but there are many reasons to have those orders and there are many possibilities to reopen them or to appeal the waivers with immigration judges.
So it is important to find out what you can do to change your deportation order.
In my experience, if a parent is caught and has a deportation order, it is their decision whether they want to take their citizen children back to their home country.
Usually, the parent can choose to take the child with them, there are examples of mothers being detained when they had babies who were just breastfeeding.
A mother who is giving food to her baby should not be detained, and that's something we can fight for, although unfortunately I've seen many cases of parents with children in the United States who were young who lost their parents after detention or deportation, so I say it's important to investigate and start the work of changing that deportation order as soon as possible.
A question asked by our audience goes like this: I have an approved I-130 only, can I still get through the checkpoint?
Kate: "It's very risky to do that because being an I-130 beneficiary to an approved family petition is not a legal status in the United States, but the rules right now say that those people should not be put in deportation proceedings, but at least they're going to be interviewed.
They do run the risk of being detained and put in deportation, even though we have the president's policy, we have the Washington DC policies and we have agents working in the cities having contact with immigrants, they don't always follow the policies.
In my experience, it's a big risk crossing the checkpoint, and if your only status is beneficiary of an I-130, you can still be placed in detention proceedings."
Immigration Reform
One of the questions asked by the audience is this: "'.What is happening with the passage of immigration reform?
Kate tells us: "We have something called plan C, and it's a part of the bill that only at this point has passed the house of representatives, it hasn't passed the Senate yet and no one in the world knows if it's actually going to pass, but what we have right now is a protection for the undocumented immigrant community, that they will be eligible for Parol.
If they've been in the United States for more than 10 years, they'll be able to apply for a 10-year work permit, but unfortunately, it's not a way to arrange for permanent residency.
Something very important that we want to mention, is that many times people when they tell us about their case, they have not been married to anyone, they have not been victims of anything, but they have been in the United States for 30, 40, or 50 years, and sometimes they have had a way out, or they have no way of proving their case to qualify for DACA and they have had many complications because they have been in the country for many years, and they have not been able to do anything.
At Lincoln-Goldfinch Law we want to give support and hope to those people, as times of change are coming and they can now apply to work legally in the country where they have lived the last few years of their lives.
The last question today that we will be pleased to answer is this: Is it important to know what is required should this bill pass the Senate?
Kate shares, "They're going to have to be able to prove their time in the United States.
You can start by putting together evidence of your presence in the country, which can be your school records, your taxes, pay stubs from your job, medical treatments, vaccinations, any document that is a receipt, that has a date, a place, and your name on it.
They will also have to prove good moral character, for example, if they have had contact with the police, there was an arrest, or a receipt proving they got out of that interaction.
It would be a good idea to get court records as well; you need identity documents that are at least current, and I imagine they'll need more requirements, but we'll have to wait and see.
In case you have additional questions about deportations, your upcoming trip, checkpoints, or your specific case, you can contact us at (855) 502-0555. After a short 10 minute evaluation of your case via telephone we will let you know what options you have. You can also follow us on our social networks so you don't miss our weekly broadcasts via Facebook, YouTube & Twitch.
Frecuently Asked Questions About Immigration Plan
Share this story!
Contact a U.S. Immigration Attorney Today!
How To Find Us
Austin Office
Lincoln-Goldfinch Law
1005 E 40th St
Austin, TX 78751

Waco Office
Lincoln-Goldfinch Law
1616 Austin Avenue, Suite A
Waco, TX 76701
By Appointment Only
What Our Clients Say
"This Lawfirm is great, very professional and helpful. I love that they are always in communication and always available for when you have questions . 100% recommended by me and my family. Thank you Lincoln-Goldfinch Law"