TPS For Venezuelans
"El Show Sin Fronteras"
Spanish Video Above Translated In English Below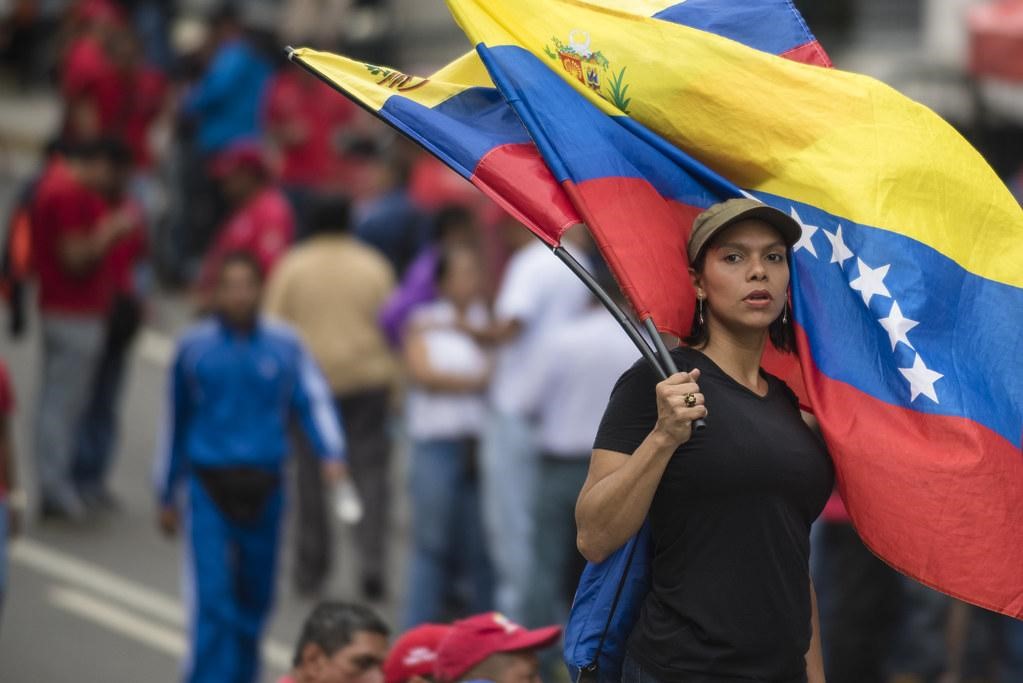 What Is Temporary Protected Status? Is It Only For Venezuelans?
Temporary Protected Status (TPS) is an executive program provided by the president when there has been infrastructure collapse in a country in order to provide temporary legal status for anyone affected.
The biggest programs of Temporary Protected Status that we've had are for Hondurans and Salvadorans who have been here since 1998 and 2001, respectively after devastating hurricanes blasted through those areas.
Although Trump attempted to cancel these programs, he was blocked by the courts and now Hondurans and Salvadorians remain covered under TPS.
When Can Venezuelans Begin Applying For TPS?
There is finally overdue approval for TPS for Venezuelans. Life has been very difficult in Venezuela now for several years. Venezuelans who were in the United States on or before the 8th of March 2021 can apply.
The application window is March 9th through September 5th, 2021.
The registration period for TPS is really important for Venezuelans. After the application is submitted, the period of coverage will last through September 9th of 2022. Every approved applicant will receive a work permit that is valid through that date.
The work permit can be used to obtain a social security card, which can be used to obtain a driver's license.
What Happens On September 9, 2022?
Usually, TPS is a "temporary" program that gets extended, at which point all TPS holders can renew their status. This is the same process that Hondurans and Salvadorans have been doing for decades to renew their work permits.
What Documents Do You Need To Apply For TPS?
Venezuelans need to apply before September 5th for their program.
The documents that you need to apply are:
Proof of your Venezuelan nationality, which can be your passport, your birth certificate, a photo ID, or a national ID document.
Proof of your date of entry to the United States.
This can be a passport stamp, an Form I-94 or if you entered without inspection, you'll need to prove your time and residence in the US with employment records, rent receipts, school or hospital records.
What Else Is Required To Be Eligible For TPS? What Forms Do You Need To Submit?
There are some requirements for TPS other than just being here. There are limitations for people who have one felony or two or more misdemeanors.
A lawyer can help applicants review their criminal history with background checks and evaluations of any previous arrests to make sure that people are eligible.
The application package includes Form I-821, Form I-765, the TPS application, and the work permit application.
Although TPS is a brand new program and the processing time is uncertain, our firm has experienced quick turnaround times on the multitude of TPS applications that we have worked on over the years.
Historically, between three and six months is the average processing time for a work permit through TPS.
I am Venezuelan. I am in the United States and have already begun an immigration case. Can I still apply for TPS?
Yes. Any Venezuelan who is already in the United States undergoing another process can apply for TPS simultaneously.
It can be better to apply for both asylum and TPS. We like to have as many options going as possible until our client is approved for a green card.
The Immigration Reform Bill that Biden has proposed includes a provision that indicates that anyone with TPS or DACA and farmworkers will be eligible for permanent residence without a requirement for a period of temporary residence.
If you're Venezuelan and you hold some other status, you may want to consider TPS because that could give you a jump on permanent residence in the future.
What About Venezuelans Who Were Seeking Asylum & Were Returned To Mexico Through The Migrant Protection Protocols Program (MPP)?
There's no final word yet on whether Venezuelan migrants in MPP will be able to qualify for TPS.
This is the statement from DHS on the suspension of enrollments in the MPP.
We can translate that to mean that the administration is probably going to take the position that Venezuelans in MPP do not qualify for Temporary Protected Status.
Important Aspects To Keep In Mind
Anytime there's a new program, we see a lot of scammers attempt to take advantage. Beware of notarios that offer to do these applications because mistakes do happen and it can be very costly.
We'll keep you updated as soon as more updates on the TPS program for Venezuelans becomes available. Call or text us at 855-502-0555 for your free and virtual consultation! After a short 10 minute evaluation of your case over the phone we will let you know what options you have. You can also follow us on our social networks so as not to miss our weekly transmissions via Facebook, YouTube & Twitch.
Frecuently Asked Questions About TPS
Share this story!
Contact a U.S. Immigration Attorney Today!
How To Find Us
Austin Office
Lincoln-Goldfinch Law
1005 E 40th St
Austin, TX 78751

Waco Office
Lincoln-Goldfinch Law
1616 Austin Avenue, Suite A
Waco, TX 76701
By Appointment Only
What Our Clients Say
"This Lawfirm is great, very professional and helpful. I love that they are always in communication and always available for when you have questions . 100% recommended by me and my family. Thank you Lincoln-Goldfinch Law"