Petition For Alien Relative Or K-1 Visa
"El Show Sin Fronteras"
Spanish Video Above Translated In English Below
Our broadcast of "El Show Sin Fronteras" featured a special appearance by Brando Elizondo, New Client Coordinator at Lincoln-Goldfinch Law. We relied on his experience to tell us a little more about which cases are being applied for most recently and, with the help of our immigration attorney, Kate Lincoln-Goldfinch, to discuss which scenarios may be appropriate for a Petition for Alien Relative or K-1 Fiancé Visa.
Our goal is to provide you with transparent and honest information about immigration in the United States. Keep in mind that you can contact us through our contact form or call us for a free case evaluation to determine the options that best suit your immigration status.
Petition For Alien Relative & K-1 Fiancé Visa
One of the most frequently asked questions among immigrants in the U.S. who want to petition their partners is, do I wait until I become a citizen to petition my partner or can I do it as a permanent resident?
The reality is that there are several options for a person living outside the U.S. who wants to marry a U.S. citizen or permanent resident to be able to live together within the country.
In the case of fiancés, there is the possibility of applying for a K-1 Visa, which would allow the couple to enter the country, where they must then process the paperwork to become permanent residents. It is important to note that you must be a citizen to complete this process.
In the case of a permanent resident who married his or her partner outside the U.S., he or she may choose to file a Petition for Alien Relative, which, while it may be a more extensive process, the couple will enter immediately with a green card.
There is another remedy for people who entered the country with another type of visa and met a U.S. citizen or permanent resident inside the U.S., they can opt for Adjustment of Status.
K-1 Visa Process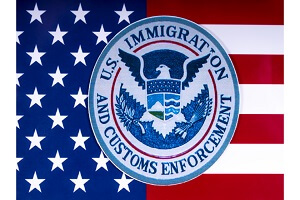 Our immigration attorney, Kate Lincoln-Goldfinch, explains the steps that must be taken in order to qualify for entry into the country on a K-1 Fiancee Visa.
The application must be submitted on Form I-129F, where they must show that they are a couple who know each other in person and have seen each other at least once in the last two years, and plan to marry after the person enters the country.
This is not a complicated thing to prove, and can usually take about 6 to 9 months.
The next step is the consular process where the immigrant must appear for an appointment at the Consulate or Embassy to submit the documents proving eligibility for this visa, which can take approximately 9 to 12 months, taking into account the current status per COVID-19.
The third step, once visa eligibility is determined and the immigrant is able to enter the country, the immigrant must marry within 90 days of entry and then apply for Permanent Residency.
Process For A Petition For Alien Relative
In the case of permanent residents, they may marry outside the U.S., and then, within the U.S., apply for an immediate relative petition for their spouse's entry.
It is important to note that each case keeps a different story, so we recommend getting professional legal advice that can accompany them throughout the process and not fall into misinformation you can get on social networks or in conversations with acquaintances.
Frequently Asked Questions In Our Consultations
According to Brando, most of the time we find that people mistakenly think that the Petition for Alien Fiancé or Relative is the final part of the process, or getting the K-1 Visa also ends their immigration process and they can live in the U.S. without any problems.
Another common question we often receive is about what would be the best option to take, petitioning your fiancé as a Citizen or as a Permanent Resident.
The answer is not simple, taking into account that each case has different contexts and circumstances that make it unique. At the same time, processing times for both procedures can vary constantly. At the moment, the processing time is practically the same for both cases.
In the case of Permanent Residents who want to marry their fiancé, it is advisable to consider the option of marrying outside the country, and then once inside the country, petitioning the person as the spouse of a U.S. Permanent Resident.
As in the case of the K-1 Fiancé Visa, this process has several steps to follow that will prolong the wait for your case, a Form I-130 must be filed after the wedding to prove that it is a bona fide marriage.
Once approved, documents must be provided to the National Visa Center to prove that the Permanent Resident has sufficient income to support his or her partner once he or she enters the country.
In this way, the person upon entering the U.S. will be a Permanent Resident without having to go through the process of applying for it. In terms of timeframes, it can normally take 18 months from the start of the process.
For Citizens petitioning their partner, this process can take about 10 months. While in the above case it may take a few months longer, you will save time by not having to apply for Permanent Residency, as is the case with the K-1 Visa.
Do I Have To Leave The Country If I Entered With A K-1 Visa?
Another frequently asked question that we encountered and want to clarify in this opportunity, is that in the case of entry on a K-1 Fiancé Visa, you will not have to leave the country at any time if you do not wish to do so. The nine-month period that is usually thought to be mandatory is only in the event that you need or want to travel outside the U.S. with your partner.
Therefore, we recommend that you discuss your future plans with your partner to understand your available options. Contacting an Immigration Attorney in Texas will help you answer all of the questions you may have. At Lincoln-Goldfinch Law, we make sure to clear up all the myths surrounding family-based petitions and get as much detail about your case as possible so that we can employ a strategy that is in sync with your best interests.
Questions From Our Followers
"I am a resident, but I have plans to become a citizen. If I start the immediate relative petition for my husband, will it hurt my petition for Citizenship?"
No! A Petition for Alien Fiancé will not affect your citizenship petition at all, on the contrary, if your citizenship application is approved while your family petition is still pending, we can send a letter to the Immigration Office requesting a change of processing to the appropriate one.
What Do Virtual Consultations Consist Of?
At Lincoln-Goldfinch Law our priority is to listen to all of our clients who need information related to their current immigration case or situation.
We know that much of the information about the procedures can be obtained on the internet, so we focus on understanding your case and your interests in order to advise you and tell you what will be the best strategy to apply in your case.
These consultations are done via video call, this way we ensure that you can save time by not having to drive for hours to get to our offices. In them, we can get to know each other and discuss your case to determine your options.
One of the questions was directed to Brando:
"What motivates you to work with the immigrant community in the U.S.?"
The main reason that drives Brando, is that he also comes from a history of immigration to the United States, so he is passionate about helping people who are going through the same situation that he and his family went through.
Listening to people's stories of struggle and how they strive to get ahead, the experiences they had to go through to get to the country, is what drives us to provide you with a safe space where you can talk freely about your immigration case so that we can work as a team with you to help you get that peace of mind in regularizing your immigration status.
In case you have additional questions or concerns regarding recommendations for regularizing your and your loved ones' immigration status, or any other immigration-related issue, please do not hesitate to contact us for a free case evaluation at (855) 502-0555. You can also follow us on our social networks Facebook, TikTok, and Instagram.
Frecuently Asked Questions About K-1 Visa
Share this story!
Contact a U.S. Immigration Attorney Today!
How To Find Us
Austin Office
Lincoln-Goldfinch Law
1005 E 40th St
Austin, TX 78751

Waco Office
Lincoln-Goldfinch Law
1616 Austin Avenue, Suite A
Waco, TX 76701
By Appointment Only
What Our Clients Say
"This Lawfirm is great, very professional and helpful. I love that they are always in communication and always available for when you have questions . 100% recommended by me and my family. Thank you Lincoln-Goldfinch Law"