How To Avoid Immigration Fraud Or Scams
"El Show Sin Fronteras"
Spanish Video Above Translated In English Below
Today's Show
We hope that all of our community feels as good as we do, we do this show today with the intention of providing information out to more people, empowering them as immigrants, and being able to inform those who are not having access to an attorney right now.
Keep in mind that all questions can sometimes sound basic or make you feel embarrassed for some reason. But we want to state that every detail counts when it comes to an immigration law case, don't be afraid to ask, we are here to help you!
You can contact us through our online contact form and we will be more than glad to help you overcome your doubts.
Being A Victim Of Fraud In The USA
There is no better gift than to have freedom and to have peace of mind when driving out to work. You can be at peace with whatever one has to do to be lawfully within the United States.
Today's topic is about how you can identify and avoid being the victim of immigration fraud.
Unfortunately, there are a lot of "pseudo lawyers" who don't like to work the right way as it should be and for us at Lincoln-Goldfinch Law that is very important, and it is something that we thrive to accomplish because we know that many lawyers can see a dollar sign on an immigrant's forehead and take advantage of this situation..
What Does A Notary Do In The USA?
This is a question that we have always been asked, and there are many people who are confused when they are in the United States, because there are people from other countries who are Public Notary in their country of origin, for example, in Mexico a Public Notary is someone who understands the law, who can handle a lot of proceedings and can even defend you against the court but, is it the same in the United States?
Kate tells us: "No, and maybe Fidel can explain, but what I can say is that there is a lot of confusion because a notary is different in Mexico.
It's really different in all countries outside the United States, but here in the country a Public Notary is a person who can confirm that the person who has signed a document is, in fact, the person who claims the document, so this means they are some kind of witness during a document signature".
Our dearest Manager, Fidel, shares with us: "Yes, it's exactly what you say. To explain a little bit about the process of how to get this stamp, which is the hallmark of what Public Notaries can basically do.
It's just an application that you had, you pay a fee and you take a few classes about what you can do and they send you a stamp, and it doesn't compare to the years of school and practice that our lawyer Kate has, so that's all it is."
It is important to highlight this and make it very clear because we do have a lot of immigrant communities trusting and very confused with these notary publics who supposedly can help them in their cases when it is false.
Types Of Asylum & Their Conditions
Many clients call us and ask: Is it possible that just because someone is pregnant or has small children, a lawyer in or out of the United States can help them obtain asylum more easily?
Kate: "Unfortunately not. There are two types of refugees.
Those who receive their protected status outside the United States but no, there is no such option for people from Central America.
In the case of Venezuela, normally in order to apply for asylum, the law requires you to be inside the United States to apply for protection, you need to physically be on the bridge, at the border, or inside the United States.
Right now there is no way to get to the bridge and ask for asylum protection during the last presidency, and it hasn't started again yet.
It's a shame in my opinion since that means that in order to apply for asylum you have to already be inside the United States and have entered with a Visa for example, or have entered without permission and not have been caught, because right now they are rejecting all the people caught at the border.
These people cannot claim asylum at this time as that is the policy at the moment."
Everything You Need To Know About The Green Card Lottery
We are also frequently asked about this sweepstake or this lottery that you mention about the Green Cards to start with, is this possible or not? Do I need help from a lawyer to do this?
Kate says, "Yes, there is a lottery called the Diversity Visa Lottery, and it's a program created to help people from countries that don't have a lot of immigrants in the United States, so they have a way to apply even if they don't have family or jobs here in the country.
But this program is not available to people who are from countries that have a lot of immigration to the United States, for example, Mexico, Cuba, Venezuela.
People from those countries do not qualify for the Diversity Visa Lottery, but people from other countries, such as in Europe for example, can register for the lottery and see if they are chosen.
Then there is a process, come and get your permanent residency.
Yes, it is a lottery, it is not something easy, and not many people can qualify, Latinos can't be thinking about that, and if they are charging you for that supposed lottery, you have to be careful with that situation.
This is not fair, we didn't like that.
In my opinion, undocumented immigrants who are already in the United States may be the parents of a child in need of medical treatment.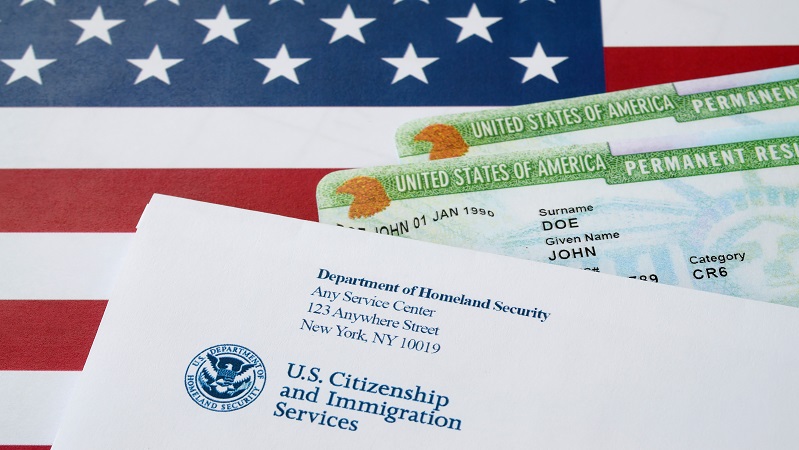 There is no program where those people can ask for permanent status in the United States before opting for a way to ask for protection, such as deferred action, but at that time it was also very difficult.
Less than 5% of the applicants were approved, so the best action for people in this situation who are already inside the United States, would be to schedule a consultation with us, where we will give you a free case evaluation and then we can investigate if there are other ways to adjust your status, like a family petition, an asylum case or something like that, but there is no program for parents of children in the United States who are suffering and who need special treatment."
A comment from our dear audience is: How long is the approximate time for the I-130 petition application?
Our lawyer Kate tells us: "This depends on who is the petitioner and who is the beneficiary.
For spouses of U.S citizens, these applications are being processed quickly as we are seeing six months to a year, but if it is a case that carries a priority date like maybe it is a child of a resident, it is a sibling of a citizen or it is an adult child of a permanent resident citizen, the wait for processing the petition is longer because immigration is focusing on immediate relatives of citizens.
It can be anywhere from 6 months to 34 years depending on who the petitioners and beneficiaries are, but what I can say is that if someone is applying with a priority date, it doesn't matter how long it takes to process the I-130s, because the priority date is given when they receive the packet, so the wait time for approval of the form counts towards the full wait for the case."
Can I Pay To Expedite My Immigration Process?
Another question asked by our networks is the following: How real is it that you can pay money to skip the wait? Is this possible?
Kate says: "Very good question, but it's not possible in family cases.
There is no way to move a case forward by paying a lawyer, or a notary.
It is just not possible to jump the line, you must wait for the processing of your specific case.
What can help you by hiring an immigration attorney, is that we know exactly what is required in an application package, and we do not receive rejections in our cases.
We've been going through the last month with the team, and a week or two ago we managed to send over 120 packages to immigration, and I just think it's right, that we only received one rejection and that was already immigration's fault.
That's why it's helpful to have a lawyer so you don't have a delay because of a mistake in your case, but it's not an immigration hack, it's not going to move the case forward just because someone has a representative."
How To Know If A Lawyer Is Scamming You?
One question our community asks: What are the warning signs of a person who claims to be a lawyer but is a scammer?
Our lawyer Kate says: "Very good question, in my experience they don't usually say they are lawyers, but they say they are immigration form help agents, and in fact, those are some of the caveats that have been seen.
First of all, if they don't say they're lawyers or if they don't have an office to prove they have a law firm or are public notaries, it's most likely a scam.
In fact, it is illegal to do that and the people who have those businesses can be charged and taken to jail because they are not educated, and it is very risky to offer these kinds of services without knowing the risks.
In our experience we have consulted with many, many people who have been placed in deportation proceedings, have not received deportation orders, detention, or arrests because of a simple mistake by a notary who was not an immigration attorney.
That's the first step, pay attention to what the person is saying, whether they're lawyers or not, and if they're lawyers, you can check with the State Bar online and see if they have complaints or there are consequences with their license."
Verify Your Lawyer
Is there an app or a website where you can verify that Kate is a lawyer and everything?
Kate: "Yes, that's independent of the State Bar.
For example, my license is in the State of Texas, so you can put in State Bar Texas, then put in my name and see my result saying I've never received any complaints."
Can I Sue USCIS?
One question from our viewers is the following: A man needs to leave the U.S. and can't because he doesn't have a Green Card, but he filed his asylum case in 2020 and wants to sue USCIS because they took too long. Is this possible? Is it true that they can do it?
Kate: "It is not even advisable to travel outside the United States when you have a pending asylum case.
There is a way to request a file if there is an illness, but that is not usually the case.
The reality is that most people who are in that asylum line want it to move faster, but you have to have a precarious reason to move your case forward, although it would be best to talk to you directly to find out what's going on because sometimes there is a way to bring family members under Parrish in an emergency."
Health Insurance & Legal Status
One more question from our dear audience: Is there a problem if someone who does not have permanent status applies for government health insurance?
Kate: "It shouldn't be a problem to have that kind of Healthcare.
Each insurance company has its own policies and if you need social insurance it is possible to get Healthcare insurance even if you do not have legal status in the United States".
What If They Won't Give Me The Records?
The last question we have today is the following: What can be done if they do not want to give the file?
Kate: "To move forward on an asylum case, what we do in our office is to check through a website, to see if there are a website, we can ask the other lawyer directly for a copy of the file.
Sometimes we have found that even if the lawyer is not answering the client's calls, they are answering our calls, so those are the services we can offer if needed.
If you have additional questions about notaries, your attorney, your adjustment of status, or your specific case, you can contact us at (855) 502-0555. After a short 10 minute evaluation of your case via telephone we will let you know what options you have. You can also follow us on our social networks so you don't miss our weekly broadcasts via Facebook, YouTube & Twitch.
Share this story!
Contact a U.S. Immigration Attorney Today!
How To Find Us
Austin Office
Lincoln-Goldfinch Law
1005 E 40th St
Austin, TX 78751

Waco Office
Lincoln-Goldfinch Law
1616 Austin Avenue, Suite A
Waco, TX 76701
By Appointment Only
What Our Clients Say
"This Lawfirm is great, very professional and helpful. I love that they are always in communication and always available for when you have questions . 100% recommended by me and my family. Thank you Lincoln-Goldfinch Law"