Was Your Child Born Outside the U.S.? Adjust Your Immigration Status This Way
"El Show Sin Fronteras"
Spanish Video Above Translated In English Below
Immigrant Children Of U.S. Citizen Parents
According to official data, there are more than 8.7 million U.S. citizens living outside the country, not counting the military, in more than 160 countries around the world. This is a figure that does not mention future citizens who must adjust their immigration status.
Mexico is the country of choice for U.S. citizens as it is estimated that more than 800,000 Americans are living in Mexico.
If any of the 8.7 million citizens had a child outside the country without notifying the U.S. consulate, they would likely need to process Form N-600 to obtain a Certificate of Citizenship.
Children under the age of 18 born outside the United States to U.S. citizen parents or parents who became U.S. citizens may file a Form N-600 to obtain a Certificate of Citizenship.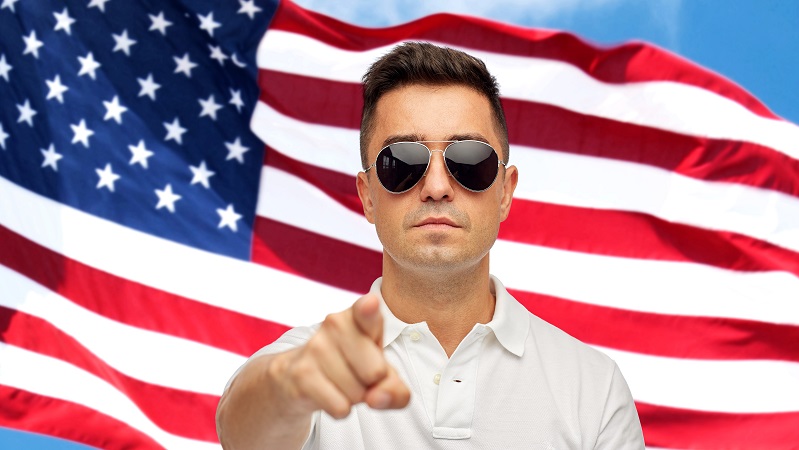 What If My Child Was Born Outside The U.S. & I Want To Help?
It will depend on whether the persons who want to petition are citizens or not, whether that person is living in the United States or living outside the United States.
If you are currently outside of the U.S. and they are also minors, we need to do a report, the consular report of birth abroad, which is the same as a birth certificate here, which tells us that this person was born in the United States and is a citizen.
This report states that this person was born outside the United States but they're a citizen.
If the person is here in the United States, it is the N-600 form that we need to fill out, and to apply it does not matter if they are minors or adults.
Does A Child's Delivery Conditions Affect The Petition?
It may affect whether, for example, someone was born in the USA. with a midwife, which can be a problem.
If the person was born outside the United States and was born in a hospital or to a midwife, it does not matter so much, because we do not need to prove that the person was born and is a natural-born citizen of the United States.
To clarify, the N-600 form can be applied when the person lives in the United States but was born abroad.
The other report, the consular report, is made when the person lives abroad and was born outside the country.
Does Custody Of A Child Born Outside The U.S. Affect Immigration Status?
It depends, because each case is different, and we do not know if the father or mother is a U.S. citizen.
We need to have the proof ready for the immigration agency that the parent, who is the person who wants to transfer citizenship status to their child, is a citizen.
Parents' birth certificates or passports are required. Valid legal documents can confirm that the person is a citizen, and also, it is crucial to have a naturalization certificate.
Can Permanent Residents Petition For Their Child Who Is Outside the U.S.?
No person can pass U.S. citizenship if that person is not a citizen. This N-600 application is solely for the purpose of giving citizenship status to your child.
This application can be won by proving that your child is a citizen because you are a citizen and passed that status, but if he or she is not a citizen and you are a resident instead, it is not a passable status.
There are other ways to bring your child to the U.S., such as applying for a Family Petition to bring your child to the United States.
Afterward, the person must go through the Consular Process, attend the interview and follow all the steps, so they can enter as a resident, but not with the N-600 form, because it is only for American citizens.
Can My Grandparent Or Step-Parent Who Is  Citizen Transfer Their Immigration Status To Me?
Citizenship status will benefit the grandchild if the grandmother or grandfather passed their citizenship to their child, and that child passed their citizenship to their children.
Yes, we can make this petition, but it will also depend on many things, for example, if when the person was born, their parents were already married before that child was born, how many years they had in the US. and how many years have passed since you were in the other country. The whole outcome is going to depend a lot on all these factors.
Why Is A Lawyer Important To Your Petition Even If You Can Speak English?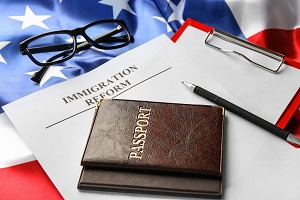 Immigration law is very complicated, and at Lincoln-Goldfinch Law we have teams of legal professionals who focus on one type of case and others on others because this part of the law in the United States is very complicated.
It is a complicated law because it has changed so much over time.
It all depends a lot on when people were born, what their parent's marital status is, and how many years they were in the U.S. after their 14th birthday, for example.
All of these factors affect whether the child may be eligible for citizenship status, that's why you need lawyers you can trust who handle this type of legal specialization.
This part of the law, immigration law, is going to be easier to know with these attorneys that you will definitely want to consult with, because everything is so specific and everything changes at the same time, it all depends a lot on these factors, and that is why we need to do a full consultation, to give you the knowledge of what is right in your case, and what are the steps required.
Can You Have Multiple Nationalities Within The United States?
Yes, the United States does not say that you cannot have another citizenship or another nationality if you want to become a U.S. citizen.
There are other countries that have their own rules, and there are also countries that do not want citizens of this country to have other nationalities.
Most common countries here in Latin and Central America are not strict and have no such restrictions, people can have dual citizenship, and there is no problem with that.
How Can You Prove That Your Child Is A Citizen If They Were Born Outside The U.S.?
If the person has a U.S. birth certificate and a U.S. passport, we may be able to see if there is a legal way for the parent to pass their citizenship to her daughter.
U.S. law says that a parent who is a U.S. citizen must be a U.S. citizen for at least five more years after the 14th birthday, and needs to spend at least five more years after reaching the age of 14 living in the US.
After the authorities confirm the above-mentioned time of the father or mother, is when we will be able to make the Consular Report birth certificate abroad.
Parents can go to the Consulate, and at Lincoln-Goldfinch Law we can help them with the process of filling out the forms, and bring the evidence.
Among the evidence we need, we need proof that the father was living in the United States for those five years.
After that, you can apply for a U.S. passport for your daughter.
If I Don't Have Proof Of My Stay In The U.S., Can I Pass On Citizenship To My Child?
All persons who want to do this for their children need to provide such evidence if they want or expect them to approve the application.
If we cannot prove that this person had a physical presence in the United States, which is a requirement, we will not be successful with the application.
We have a lot of experience looking at different types of evidence, it's not something that happens all the time, but we can for example do background checks, and see if we can find the addresses of the father, something that was left at the post office that contains an address that is in his file.
Every situation is unique and so is every immigration process, so don't be afraid to start the process and talk to us to see if we can help you get that evidence.
Can I Opt For Citizenship As A Child Of Legal Age?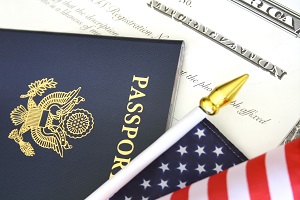 The certificate for children of legal age is for those who are already living in the U.S. and not outside of the U.S. because we apply with immigration in the United States and it is not an application that we can do through the Consulate.
In consultation with us, we can see if there are other options available, because for example, yes, there are different options other than the N-600, the Consular Report of birth outside the country.
We must analyze what we can do for you, and how we can prove that you are a citizen with another type of application.
What Happens If Your N-600 Form Is Denied?
This will depend on why they denied your application, if it was for example because they did not receive a notice that they needed more evidence and therefore canceled your case, we could try to appeal it.
If you have this type of test, we can apply it again with this.
If all is well on our side in the eyes of immigration, they already have all the evidence that exists and they make the decision that the application should be denied, we can also see if there are other options and discuss them.
Can't Citizen Parents Who Committed Crimes Petition?
Yes, we can go forward with your petition, in fact, we have other cases where we have been able to show that the citizen parent had five years in the United States because he was in jail.
The important thing in this type of immigration case is not whether the parents committed crimes in the past or not, this time it is about having enough evidence of the physical presence of the parent, so it does not matter if they committed a crime or not.
In short, if the parents are citizens they can pass on that citizenship regardless of whether or not they have done anything wrong in their past.
If you have any further questions about becoming a citizen, your parents, or your specific case, you can contact us at (855) 502-0555. After a brief 10-minute evaluation of your case over the phone, we will let you know what options you have. You can also follow us on our social networks so you don't miss our weekly broadcasts on Facebook, YouTube, and Twitch.
Frequently Asked Questions About Children & U.S. Citizenship
Share this story!
Contact a U.S. Immigration Attorney Today!
How To Find Us
Austin Office
Lincoln-Goldfinch Law
1005 E 40th St
Austin, TX 78751

Waco Office
Lincoln-Goldfinch Law
1616 Austin Avenue, Suite A
Waco, TX 76701
By Appointment Only
What Our Clients Say
"This Lawfirm is great, very professional and helpful. I love that they are always in communication and always available for when you have questions . 100% recommended by me and my family. Thank you Lincoln-Goldfinch Law"