Can My Citizen Son Or Daughter Petition For Me?
"El Show Sin Fronteras"
Spanish Video Above Translated In English Below
Today's Show
Our today's broadcast of El Show Sin Fronteras includes a lot of important information about immigration, we discuss a particularly complex topic, when a citizen child can submit a Petition for Alien Relative and sponsor the arrival of a parent to the United States of America, we receive a lot of questions about this topic because there are a variety of people who are affected by the misinformation that surrounds it, that is why Las Guardianas Legales (Legal Guardians) seeks to break those myths and provide clear and relevant information.
We constantly receive questions about how to get papers, how to bring your family, how to visit your family in your home country, among many others, today's broadcast aims to find the answer based on legal knowledge and fundamentals thanks to our immigration attorney in Austin, Texas, Kate Lincoln-Goldfinch.
How Can My Son Or Daugther Petition For Me?
Usually, the vast majority of parents who come to the U.S. have big changes in their lives, they possibly fall in love, meet the love of their life, or for any circumstance of life, have a child in U.S. territory, and since in the U.S. governs the Ius soli, which means that despite having immigrant parents, the fact of being born on American soil, makes the child becomes a citizen of the United States of America.
Many people think that just because they have a citizen child and he or she has reached the age of majority, they can be petitioned by the son or daughter. However, our immigration lawyer, Kate Lincoln-Goldfinch, clears up all the doubts regarding a Petition for Alien Relative.
Regardless of whether the child was born on U.S. soil, or became a permanent resident and then applied for citizenship, anyone over the age of 21 can petition for his or her parent, stepparent, or stepchild, in the case of the latter, the parents' marriage must have taken place before the child turned 18.
However, these immigration processes have become more complex since 9/11, as border security has tightened, and the U.S. maintains a rigorous system for cases where children can petition their parents. Here are some of the most common causes.
What Happens If The Son Or Daughter Is Part Of The Country's Military Forces?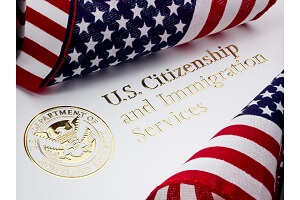 For people who have sons or daughters who are serving in the U.S. military, there is a special resource where they would qualify for a program called Parole in Place, where they can prove that they are indeed a parent of a person serving, which would give them a good chance of legal entry if done with the proper visa.
For cases where the person entered the country undocumented, their chances of obtaining a consular waiver may also increase, and in some cases, it would not be neccesary, because a consular waiver is only necessary for cases where you can show that you have a family member who will suffer extreme harm if unable to stay in the U.S.
However, this does not grant a free pass to enter the country, you should consult with a qualified immigration attorney to determine the best option in your case.
If I Entered With A Visa Can My Child Petition Me?
It is a very common case when a family has entered repeatedly the U.S. legally, with their respective visas, we often see people from other countries in South America for example, and they have descendants who became permanent residents, then citizens of the country, in this case, the answer is yes, you can submit a Petition for Alien Relative for their parents without any problem because they entered with visas. To be eligible for this consular process, parents must:
No criminal record in the country
The son/daughter must be 21 years of age or older
Not have repeated entries and exits from the country showing that your fixed address is not in the U.S.
In this case, the parents can undergo Adjustment of Status without needing a waiver, without having to leave the country for their appointment. In terms of paperwork, since each parent will have their own separate case, they will have to fill out an I-130 form for each one, there is a resource to use and fill out the I-485 form through the process that we call One Step because we group about seven forms together to do the whole process in one step, but they will still have a separate case.
Can My Petition Be Affected If I Entered Several Times Undocumented?
In the case of people who have repeatedly entered or left the country, and all of them have been undocumented, had to sign voluntary deportation, or have been processed through Expedited Removal, this process began around 2002, where many people were stopped at the border and detained for hours, where Border Patrol told people that they could not return to U.S. territory for five years.
In the same vein, this is one of the worst penalties a person can receive when trying to enter the country because they will not be able to legalize or adjust their immigration status until they spend at least 10 years outside the U.S., where they will then have to apply for a pardon.
This process has affected thousands of families who have been forced to constantly enter and leave the U.S. for work or family emergencies.
Can Someone With Permanent Residency Petition Their Parents?
In the scenario of children who are residents of the country, the case cannot be processed because only those with citizenship have access to this consular process where they can apply for a Petition for Alien Relative to enter the country.
This is one of the benefits of becoming a U.S. citizen, and once you are a citizen, you can also apply for immediate family members such as siblings.
Can Dreamers Petition Their Parents?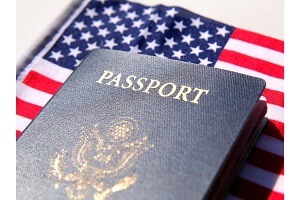 People who have benefited from the DACA program, for the moment, cannot help their parents to enter the country, for that they must first become citizens to be able to carry out this procedure.
President Obama tried to announce the DAPA program, which was going to grant deferred action with work permits for the parents of DACA recipients (Dreamers) but unfortunately the Federal Court blocked the program project, since then, there has been no news on this aspect.
This is a legal injustice because the parents of the Dreamers are the real Dreamers, who came to this country in search of a better future, which is why many activists are looking for a way to reach Congress to resume the debate on the DAPA program. We at Lincoln-Goldfinch Law will be posting any new developments regarding the matter, as well as clarifying relevant information on the matter.
What Can Happen If I Leave The United States With My Visa Multiple Times?
For individuals who have children who are citizens or permanent residents of the country, but whose parents have repeatedly left the country, or have lived in another country, but subsequently entered the U.S. on a visa, it is possible to be granted Adjustment of Status relatively easily, as long as those individuals have no prior incidents with immigration agents on their entries at the airport, such as the agents obtaining a U.S. issued state Driver's License, paychecks for work in the country, or any other items that raise suspicions that the individual has not complied with his or her permits to enter and stay in the country and that demonstrate that he or she has attempted to live in the U.S before, which is sufficient grounds for a visa cancellation or denial of entry, in the worst-case scenario, deportation.
It may happen that the parents really only went to visit, and being already in the country they decide to stay, either by choice or because their children want them to stay, in that case, it is completely legal and may be eligible for Adjustment of Status as long as their entry to the country has been with their respective visa.
However, we always advise you to schedule a free consultation with specialized immigration attorneys, because the information is given in a general way, and each case may have totally different circumstances than another.
What Happens If The Son Is A Citizen, But Abuses His Parents
A frequent case is when the citizen son or daughter maintains an abusive relationship with his parents, where he himself physically or verbally abuses his parents, and because of this, he does not feel the desire to be able to process a Petition for Alien Relative for them, or simply the parents cannot obtain the consular waiver necessary to initiate their Adjustment of Status due to entering the country without a visa.
In this case, there is an exception and a special program where parents can apply for a VAWA (Victims of Abuse and Neglect Waiver) where parents may apply for permanent residency without the help of their children, which requires a concrete demonstration of abuse by the child, so a police report, although not exclusive, can be of great help for officials to certify the situation.
This process can be applied even if they currently have a good parent-child relationship, as long as there has been past abuse that can be proven, they will be eligible for the VAWA humanitarian case, without the need to go to the consulate to apply for a pardon.
This is why it is so important to have completely transparent and honest communication with your immigration attorney because many parents believe that just because their child is over 21, they can ask for them, but have no intention of helping the parents obtain a consular waiver.
What To Do In The Case Of Deceased Parents Who Were Citizens During Lifetime
In the event that the U.S. citizen's parents, or even spouse, have not formally petitioned for the individual, he or she may not be subject to Adjustment of Status.
However, if the person dies once a formal petition is underway, the petition can continue without any problem.
In Conclusion
It is important to know the details of your case, as well as to share them with a legal professional trained to guide you, because it is easy to fall into misinformation or rumors that we hear with our acquaintances, which, although founded in good faith, are not close to reality.
If you have any additional questions or concerns regarding this or any other immigration-related issue, please do not hesitate to contact us for free legal advice at (855) 502-0555. You can also follow us on our social networks Facebook, TikTok, and Instagram.
Frecuently Asked Questions About Family Petition
Share this story!
Contact a U.S. Immigration Attorney Today!
How To Find Us
Austin Office
Lincoln-Goldfinch Law
1005 E 40th St
Austin, TX 78751

Waco Office
Lincoln-Goldfinch Law
1616 Austin Avenue, Suite A
Waco, TX 76701
By Appointment Only
What Our Clients Say
"This Lawfirm is great, very professional and helpful. I love that they are always in communication and always available for when you have questions . 100% recommended by me and my family. Thank you Lincoln-Goldfinch Law"