What To Do After Your Green Card Expired
"El Show Sin Fronteras"
Spanish Video Above Translated To English Below
What Does It Mean To Be A Permanent Resident?
A permanent resident is a person who carries a Green Card that was once green but is not now Green, it is a permanent residency card, a permanent status that can be renewed every ten years.
There is also a type of conditional residency for people who receive their card when they have been married to their petitioner for less than two years, but most residents have cards for 10 years and can renew their card for life.
You can apply for citizenship after a while, but still, a Permanent Residency is a permanent status in the United States.
What Are The Benefits Of Having A Green Card?
You can live here in the United States for your entire life and have a work permit, you do not need a card other than a Green Card for you to have a work permit, but you can take out your social security and you can travel outside the United States.
You must maintain a primary home in the United States, which is one of the requirements for permanent residency and also when applying for citizenship.
It is something possible because residents have to live most of the time in the United States, but it is a way for them to be able to legally live permanently here in the United States and ask for their family members, their children, and their spouses.
Why Is It Necessary To Renew My Green Card?
In the 90s, the immigration agency was giving out Green Cards that had no expiration date, but now when people are trying to use those old Green Cards to cross the bridges or Border Patrol at the airports, these officers don't like those cards.
You require a new Card that has an expiration date because immigration charges a fee every time a person has to renew their card, so it is revenue for the Government, but also every time a person renews their Card, You must appear at an appointment to be fingerprinted and background checked to verify that the person is not suspected of terrorist acts or any unlawful activity.
It is a way to be able to continue reviewing people who have permanent residency.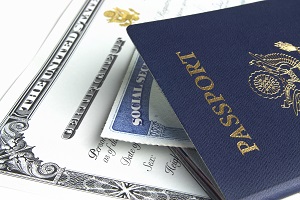 A very important aspect to understand about residencies is the status that can be lost after receiving a conviction for something.
They may be serious criminal charges, involving violence, weapons, theft, or drugs, and it is possible to lose permanent residency status for them.
The renewal of permanent residency is to ensure that the individual remains eligible to become a permanent resident of the United States.
Can I Travel Out Of The Country If My Green Card Has Expired?
It is important to keep your residency current, so it would be a good idea to apply for renewal at least 6 months, or at least more than 6 months before the Card expires, because it will take about 6 months to receive the new one.
If you apply for renewal, immigration will send you a receipt with your name, and your case number to be approved as a pending renewal case.
This receipt will automatically extend the life of your Card.
If you apply to renew your card before it expires, it would be possible to travel outside the United States with your expired Card and your receipt that automatically extends the duration of your Card, but if you apply for renewal after your Card has expired, it is not possible to travel without a problem.
What Lincoln-Goldfinch Law recommends in those circumstances, is that if that person does have an emergency, perhaps a family member is ill, they should schedule an appointment which is called an Infopass, it's an appointment with immigration where you should bring evidence of your emergency, your pending renewal Card application receipt and your current passport, where they will stamp it to extend your card, but they don't give those appointments if there is no emergency.
No one knows when you will have to leave or prove your details, that's why it's always worth renewing your Card before it expires, but if it's not possible because you forgot it or had a problem, there is still a way to get an emergency travel permit.
Green Card Expired While Being Outside Of The U.S
It is important to know that your permanent resident status never expires even if your Card is expired, you are still a permanent resident.
People leaving the country should be planning for this before their Card expires, no one should be in that situation where they are outside the U.S. with an expired Green Card without having thought about what was going to happen.
If you are in that situation, you must apply to renew your Green Card, but you must be in the United States when you are doing so.
You are probably going to have to schedule an appointment at the Consulate for assistance, but no one should leave the United States without finding out that those documents are current, they are in your hands, you have applied for renewal and you have scheduled an evidence appointment that says that you are going to be able to re-enter because it is much easier to plan an entry before departure.
Can My Green Card Be Taken Away For A Drug Arrest?
All permanent residents who have been arrested should consult with an immigration attorney in addition to a criminal defense attorney. You will need two attorneys if you are not a U.S. citizen and have been arrested.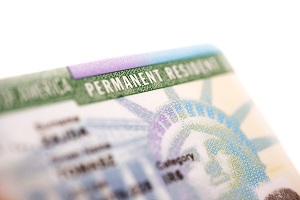 Depending on the amount of marijuana, for example, it may or may not be a problem, because immigration laws are DWI, over arrests, and criminal incidents are very complicated.
If it is a large amount, that person may be suspected of drug trafficking, and with that, they could lose permanent residency.
If it is an amount less than 30 grams it will not be a problem, but that's something that will have to depend on the court's decision.
We normally work with a criminal defense attorney to ensure that the criminal record will serve the immigrant well in the future for eligibility, residency, citizenship, travel, or anything.
Applying For Citizenship With A DWI
It depends, if you are applying for citizenship in 5 years, the arrest had to have taken place more than 5 years ago from the date you apply for citizenship, and submitted the citizenship application.
If you are married to a citizen and adjusted your legal status for them, it is 3 years.
Otherwise, the person has to have waited more than 3 or 5 years, but if they only have a DWI it is not going to be a problem for their citizenship.
In case you have additional questions about travel permits, citizenship, or your specific case, you can contact us at (855) 502-0555. After a short 10-minute evaluation of your case over the phone, we will let you know what options you have. You can also follow us on our social networks so you won't miss our weekly broadcasts via Facebook, YouTube & Twitch.
Frequently Asked Questions Citizenship & Residency
Share this story!
Contact a U.S. Immigration Attorney Today!
How To Find Us
Austin Office
Lincoln-Goldfinch Law
1005 E 40th St
Austin, TX 78751

Waco Office
Lincoln-Goldfinch Law
1616 Austin Avenue, Suite A
Waco, TX 76701
By Appointment Only
What Our Clients Say
"This Lawfirm is great, very professional and helpful. I love that they are always in communication and always available for when you have questions . 100% recommended by me and my family. Thank you Lincoln-Goldfinch Law"