Why Should I Start My Immigration Process?
"El Show Sin Fronteras"
Spanish Video Above Translated In English Below
Take Action: Why Should You Start Your Immigration Process Today?
There are many reasons to consider starting your immigration process in the United States, but what are the strongest reasons to take action today? From better job opportunities to a more secure and stable life, there are many reasons to take the plunge and begin your path to U.S. citizenship.
Following a study conducted by the Immigrant Policy Institute, immigrants have a higher employment rate than the general U.S. population and are more likely to start businesses.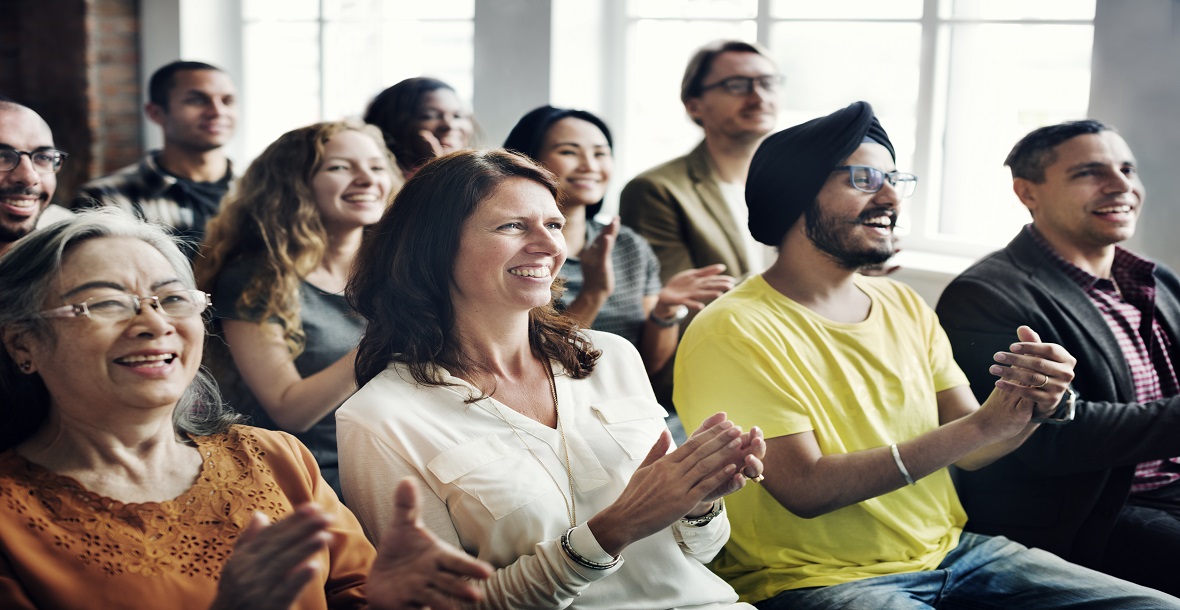 This means that initiating a migration process can provide an individual with access to more employment opportunities and better prospects for economic growth.
In addition, a Harvard University study has found that immigrants with stable immigration status tend to have better levels of health, education, and economic well-being compared to immigrants with uncertain immigration status.
By having a stable immigration status, immigrants can live without fear of deportation or separation from loved ones, which significantly improves their safety and emotional well-being.
On the other hand, the immigration process can also allow people to reunite with loved ones, such as spouses, children, and even parents.
Every year, thousands of people obtain Visas to reunite with their loved ones, according to the U.S. Citizenship and Immigration Services (USCIS).
In summary, initiating an immigration process can be an important and transformative decision for many immigrants, and is a step towards a better life in many respects, including job opportunities, quality of life, stability, and family reunification.
When Is It A Good Time To Change Your Status?
Living in the United States as an undocumented immigrant can be a stressful and uncertain experience.
However, it is important to remember that even if you have been living in the country for many years without documentation, there are still options available to regularize your status and improve your life.
Trusting the immigration system and going through the due process with the help of immigration attorneys is one of the best decisions you can make to improve your situation.
The experienced attorneys at Lincoln-Goldfinch Law Firm can guide you through the immigration process and ensure that you comply with all applicable legal and administrative requirements.
They can help you understand your rights and protect you during the immigration process.
The immigration process can be complex and requires a lot of attention to detail, but getting it right can have a significant impact on your life.
By obtaining legal immigration status, you can get the security and rights you need to live and work in the United States with confidence.
It is proven that immigrants who become residents obtained an increase in income of up to 11 percent more than an extra 5 percent increase once they obtained citizenship.
How Can I Ensure That My Immigration Process Is Successful?
To ensure that the application in the immigration process is successful, it is important to take certain important steps.
First, it is essential to work with an experienced and skilled immigration attorney who can guide you through the entire process and provide you with accurate and up-to-date advice.
It's also important to make sure you have all the necessary documents and information for your case, including evidence and statements to support your application.
Closely monitor the status of your case and be attentive to any additional requirements from the immigration authorities.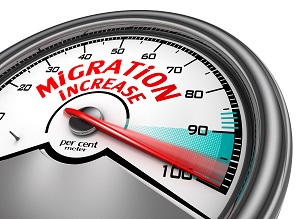 Another key factor to ensure success in your immigration process is, to be honest, and transparent at all times. It's important to provide accurate and complete information about your situation and to answer any questions in a timely and clear manner.
You have to be patient and persistent in applying for the immigration process. This process can be long and challenging, but with the help of an experienced attorney and proper preparation, your application can be successful.
In summary, working with an immigration attorney, having all the necessary documents and evidence, closely monitoring your case, being honest and transparent, and having patience and persistence are key to ensuring success in your immigration process.
There are more than 7 million people in the United States who could qualify to become citizens, however, an average of 700,000 applications are received each year. This keeps many people from starting their citizenship process.
What If My Application Is Denied?
At Lincoln-Goldfinch Law Firm as immigration attorneys, we focus on helping our clients achieve a positive outcome in their immigration applications.
Sometimes applications may be denied. In these cases, it's vital to understand that this does not mean that all options have been exhausted.
If your application is denied, there are several options available to you, such as filing an administrative appeal or initiating a new process.
These immigration processes can be complicated and require specialized knowledge of immigration law and administrative procedures.
That is why it is advisable to work with an immigration attorney to evaluate your options and help you take the appropriate steps to protect your rights and interests.
An attorney can review your case, identify the problems that led to the denial of your application, and help you file an appeal or a new proceeding with a greater chance of success.
If your immigration application is denied, it is important not to lose hope and to seek the assistance of an immigration attorney to evaluate your options and take appropriate action to protect your rights and interests.
How Can You Protect Your Rights & Make Sure Your Procedural Safeguards Are Upheld?
The immigration process is complex and requires careful and detailed attention to the rights and procedural safeguards of applicants. A lack of knowledge about the proper procedures can result in the loss of valuable opportunities to legally establish oneself in the country.
As experienced immigration attorneys, we strive to ensure that each of our clients understands their rights and how to protect them during their immigration process.
There are several ways in which we can help protect your rights and procedural safeguards.
First, the applicant needs to understand what their rights are and how the immigration process works in general.
Second, it is critical to work with a qualified and experienced attorney who can guide you through each step of the process and ensure that all requirements and procedures are followed.
In addition, it is important to keep detailed and up-to-date records of any correspondence and documentation related to your immigration process. This may be essential in case there is a problem or question about your application.
Ultimately, it's fundamental that the applicant understands that they have the right to due process and to be treated fairly and justly during their immigration process.
By working with a qualified attorney, you can be assured that you are doing everything possible to protect your rights and procedural safeguards and improve your chances of succeeding in your immigration process.
If I Already Have Residency, Isn't It Necessary To Apply For Citizenship?
Many people believe that once they have obtained their permanent residency, they do not need to apply for citizenship. However, it is important to note that permanent residency and citizenship are two different things and that each has its requirements and advantages.
While it is true that permanent residency gives a person the right to live and work in the U.S. permanently, there are many other advantages available only to citizens, there are many other advantages that are only available to citizens.
These benefits include the right to vote, to petition for a spouse or children to join you in the United States, and to apply for a U.S. passport.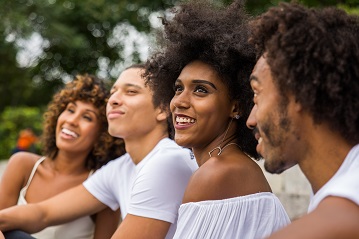 In addition, having citizenship can also help protect against the possible revocation of permanent residency. If a person with permanent residency commits an aggravated felony or is deported, their residency may be revoked. However, citizens have additional protections against deportation and are generally more difficult to deport.
While having permanent residency is an important step on the journey to citizenship, applying for citizenship is an important step to ensure that your rights and procedural safeguards are being fully protected.
As an experienced immigration law firm, we at Lincoln-Goldfinch Law Firm can guide you through the immigration process and ensure that your citizenship application has the maximum likelihood of success.
What Is Prima Facie & What Does It Have To Do With An Immigration Process?
Prima Facie is a legal expression meaning "first glance" or "at first sight".
In the context of an immigration proceeding, Prima Facie evidence refers to evidence that is presented at the beginning of a case to demonstrate that it meets the minimum requirements to continue with the process.
It is important to note that Prima Facie is only the first step in an immigration process and that the agency in charge of processing the application may require more evidence before making a decision.
The presentation of an effective Prima Facie does not guarantee the success of an application for residency or citizenship, but it is a good indicator that the minimum requirements are being met.
That is why it is important to work with an experienced immigration attorney who can help prepare a strong prima facie case and who has a thorough knowledge of immigration law.
An attorney can also help prepare and present any additional evidence necessary to support your application and ensure that your rights and procedural safeguards are respected throughout the process.
If you have additional questions about your immigration process, your Visa, or your specific case, you can contact us at (855) 502-0555. After a brief 10-minute evaluation of your case over the phone, we will let you know what options you have. You can also follow us on our social networks so you don't miss our weekly broadcasts on Facebook, YouTube, and Twitch.
Frequently Asked Questions About The Immigration Process
Share this story!
Contact a U.S. Immigration Attorney Today!
How To Find Us
Austin Office
Lincoln-Goldfinch Law
1005 E 40th St
Austin, TX 78751

Waco Office
Lincoln-Goldfinch Law
1616 Austin Avenue, Suite A
Waco, TX 76701
By Appointment Only
What Our Clients Say
"This Lawfirm is great, very professional and helpful. I love that they are always in communication and always available for when you have questions . 100% recommended by me and my family. Thank you Lincoln-Goldfinch Law"