Immigration FAQs: How Long Does It Take To Get A Green Card?
Waiting is part of applying for a green card, regardless of the anxiety an applicant may feel. You will undergo various procedures including an Adjustment of Status or AOS if you are already an immigrant and need a green card.
This procedure involves petitioning for a green card while you are in the country as a visitor, worker, or student. With the help of adjustment of status, immigrants can apply for a green card without having to go back to their home country and apply again.
Suppose you are already in the United States and meet the eligibility requirements. In that case, you can apply for Adjustment of Status, although it may take time before you get a green card.
Timelines For Adjustment Of Status
Completing the Adjustment of Status process typically takes eight to 14 months, although it can vary. Following your submission, the USCIS will respond in two to three weeks via mail to acknowledge they received your Form I-485. After that, they may reject your application or request additional supporting documents, which may delay the process.
Next, USCIS will send you a notice for your biometrics appointment three to five weeks after filing. It requires you to honor your appointment at the indicated date, time, and location. 
After your biometrics appointment, you will have an interview with an agent—the last step before you get your green card. Similar to your biometrics appointment, you will receive a notice of interview four to ten weeks after filing. However, applicants can sometimes waive in-person interviews due to incapacity or illness.
Immigrants filing for employment authorization with their Adjustment of Status will receive an Employment Authorization Document, or EAD, 12 to 16 weeks after filing. This document can help prove you can legally work in the United States. Although you will no longer need it once USCIS grants you a green card, it would be wise to keep it.
Finally, you may receive your green card 8 to 14 months after your interview via mail from USCIS. You will also get a notification if they reject your application.
Requirements For Adjustment Of Status
You must meet the eligibility requirements in one of the following categories to petition for an Adjustment of Status.
Family-Based Green Card – You may be eligible for a family-based green card if your spouse, child, parent, or other immediate family member is a U.S. citizen.

Employment-Based Green Card – You may be eligible for an employment-based green card if your employer in the U.S. sponsors you based on your abilities and accomplishments in your field.

Others – You may be eligible for a green card through the diversity lottery or on humanitarian grounds.
Moreover, it is crucial that you used a valid U.S. visa or the Visa Waiver Program for your entry. It means that you must be in lawful status when you apply for Adjustment of Status.
If you apply as the spouse or immediate relative of a citizen of the United States, a green card is accessible when you apply. Otherwise, you might have to wait a while if you're applying as a distant relative. The same may apply to green cards based on employment or other grounds, such as humanitarian.
The 90-Day Rule
Even if you are eligible for a U.S. green card and have legal status, you must exercise caution to avoid violating the 90-day restriction. It is a directive from the USCIS to assess whether AOS applicants misrepresented their intentions when they came to the country.
Some temporary visas, including the B2, B1, and F-1 visas, are not suitable if you intend to immigrate permanently. On the other hand, others like the H-1B or L-1, enable dual intent, which allows non-immigrants to get or remain in a non-immigrant status. Therefore, you can use them if you want to settle permanently in the United States.
When you apply for an Adjustment of Status, which indicates that you plan to immigrate permanently, you may encounter issues if you're on a visa that doesn't permit dual intent. If the U.S. government determines you covertly intended to immigrate when you originally entered the country, they may deny your application or cancel your present visa.
The USCIS employee managing your case may use the 90-day rule, which presumes that you misrepresented your intentions by trying to change your status within 90 days of arriving in the country. Although challenging, it is possible to persuade the USCIS official that you didn't aim to immigrate when you first entered the United States.
USCIS officers may use their discretion to conclude that you lied about your intentions even after 90 days. However, you might face fewer issues if you wait more than 90 days before submitting an Adjustment of Status application.
How To Get A Green Card Using Adjustment Of Status
You must first check your eligibility to get a green card using Adjustment of Status. Then, have your sponsor file a petition according to your green card category.
I-130 Form for family-based green cards.

I-140 Form for employment-based green cards.

I-730 Form for humanitarian green cards.
After filing the petition, USCIS will approve or reject it, varying from several months to over a year. If USCIS grants your petition, you can then check the availability of your green card by visiting the Department of State visa bulletin. 
It varies depending on your circumstances, country of origin, and green card. Although there is usually no wait time for the immediate family members of U.S. citizens, applicants in other categories must sometimes wait years or even decades.
After the submission of your Form I-485, biometrics appointment, and interview, USCIS may request additional documents to support your application. In some cases, they may also call applicants for a follow-up interview.
Finally, you will receive a response either granting or rejecting your Adjustment of Status application. You will receive a notice when USCIS approves your application and, eventually, your physical green card.
Can You Check Your Application's Status?
You can check your application's status and other updates on the USCIS website. You can enter your case number on the site, which will provide updates and other information throughout your application, including when the government approves your application.
What Happens After A Change Of Status?
When you receive your green card in the mail, you can legally work and live freely in the United States, travel abroad, and return to the U.S. without too much worry or stress.
You may get a conditional green card for two years if you are recently married and change your status through marriage. Note that you will have to upgrade this green card to a 10-year green card as you near the end of its authorized period.
Once you've had your green card for three to five years, you may be eligible to petition for citizenship, depending on your green card category. However, you must ensure to pay your taxes, do not have a criminal record, and never leave the country for an extended period to qualify for citizenship.
Be Mindful Of Foreign Travel
If you travel abroad during your Adjustment of Status application, the government may assume you abandoned the process. As a result, you may have to start from scratch.
To prevent this issue, requesting an advance parole travel document would be wise to allow you to travel abroad and get readmitted without interrupting your application.
Administrative Processing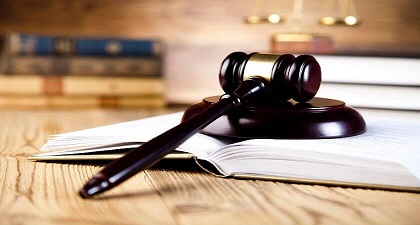 In some cases, applicants may encounter administrative processing. It is the period during which the consulate or embassy sends the case to the Department of State for further evaluation. Typical processing periods do not account for administrative processing time, which could impact some applications. The timing varies depending on the particulars of each situation when administrative processing is necessary.
After the interview, the officer will inform the applicant if administrative processing is necessary. Depending on the particulars of each case, the administrative processing time may also vary.
The officer may determine that a candidate is eligible for the green card for which they applied at the end of the administrative processing time. Otherwise, the officer can decide that the applicant is still ineligible for a green card.
Benefits Of Hiring An Immigration Lawyer
Getting a green card significantly depends on your eligibility and following the due process instead of simply relying on how long you have been in the United States. However, it can be complex and challenging, so it is vital to hire an immigration lawyer.
Although the law does not require you to have legal representation when applying for a green card, there are many benefits to hiring an immigration lawyer if you want higher chances of getting favorable results. For instance, an immigration lawyer can help you determine which green card category is most suitable for you. They can also assist you in gathering the necessary paperwork and preparing for your interview.
Contact Lincoln-Goldfinch Law
Families seeking to settle in the United States may sometimes find it quite overwhelming to start the immigration process. You can get assistance from skilled and experienced immigration lawyers at Lincoln-Goldfinch Law as you navigate this challenging process. 
The firm's lawyers can help you address your concerns and give you effective legal advice on how to apply for a green card. Additionally, they will protect and uphold your rights and help you build a strong case.
Get Help From An U.S Immigration Attorney
Austin Office
Lincoln-Goldfinch Law
1005 E 40th St
Austin, TX 78751

Waco Office
Lincoln-Goldfinch Law
1616 Austin Avenue, Suite A
Waco, TX 76701
By Appointment Only