Immigration: Can Illegal Immigrants Acquire Citizenship?
Suppose you or a loved one are illegal immigrants in the United States. In that case, you may have concerns about your legal status and how to get citizenship with a green card. This article provides information regarding immigration in the United States and a guide on obtaining citizenship as an undocumented immigrant and settling permanently in the country.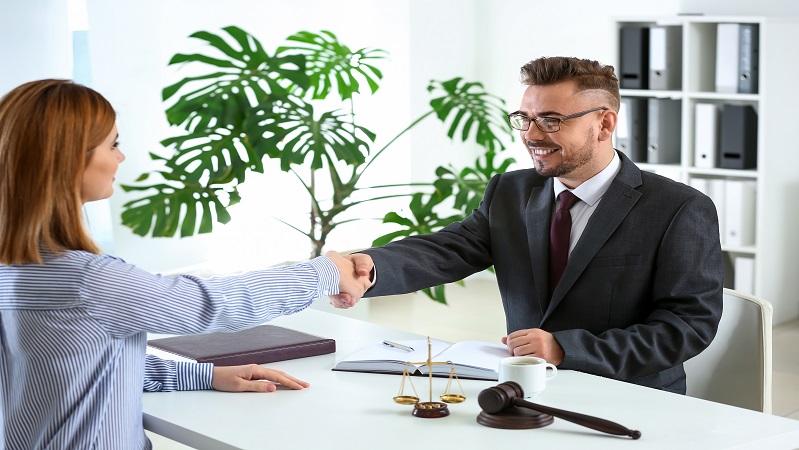 Can Illegal Immigrants Get U.S. Citizenship?
Although illegal immigrants can get citizenship in the United States, applying for a green card as an undocumented immigrant can be challenging. The process can be complex, partly because illegal immigrants can get a green card in several ways.
For instance, you can marry a citizen or resident of the United States. It may seem easy, but it is more challenging than it looks. Although you can submit a green card application once government bodies recognize your marriage, you might run into some problems along the way as you are an illegal alien and not someone who is legally in the country.
People who entered the United States legally but illegally overstayed may be eligible to apply for an adjustment of status and then apply for a green card. However, the likelihood of getting a green card is substantially lower for those who entered the country illegally.
If you want to ensure you're taking the proper steps to obtain a green card as an illegal immigrant, it is wise to speak with an experienced immigration lawyer. They can help you navigate through immigration law and help you find the most suitable approach to address your concerns.
Illegal Entry Into The United States
Illegal immigrants are foreigners who lack the documentation to confirm their status in the United States. Typically, this category encompasses those who enter or try to enter the country while bypassing border immigration agents' inspection procedures. Illegal immigrants are also those who enter or attempt to enter the country using false information, fake documentation, or no documentation.
Illegal immigrants may face penalties depending on how frequently an immigrant attempts to enter the United States without proper documentation. In some cases where there is unauthorized entry into the country and crimes like human trafficking or smuggling, the offender may face harsher punishments.
Unlawful Re-Entry In The U.S.
If the government deports a foreigner, re-entering the country without permission from the government is illegal. It involves returning to the country without receiving any kind of authorization from the U.S. authorities, subsequently to:
Deportation. 

Receiving a refusal or rejection when entering the United States.

Departing the country after receiving a deportation, removal, or exclusion order.
Penalties
Federal immigration regulations stipulate that the government may impose a maximum of two years in prison and hefty fines as sanctions for unauthorized re-entry into the United States.
If the foreign immigrant enters the country without permission and has a criminal record, either felonies or misdemeanors, they will receive harsher penalties. These punishments include a maximum of ten years in prison and hefty fines. However, jail time can be up to twenty years for severe offenses.
How Can Illegal Immigrants Legally Stay In The U.S.?
It is illegal to enter the U.S. without approval from immigration authorities. The same goes for staying in the country after the expiration of your visa, regardless of its type. In addition, violating the conditions of a legal entry can make a non-citizen's stay unlawful.
However, hope is not lost as U.S. immigration laws allow illegal immigrants to adjust their status from being undocumented aliens to being green card holders in several ways.
Marry A U.S. Or Permanent Citizen
Marrying a U.S. citizen of the opposite or same sex will make you their immediate relative under the country's immigration laws. It means you are theoretically eligible for a U.S. green card, although your current illegal status could create issues in your application.
Suppose your illegal immigrant status is due to an overstay caused by an expired visa. In this case, your legal entry qualifies you to apply for a marriage-based green card using the adjustment of status process. However, if you illegally entered the United States, you may have lower chances of adjusting your status based on marriage.
Alternatively, you must attend a green card interview at a U.S. consulate in your country if you are not eligible for an adjustment of status. This consular processing allows individuals outside of the U.S. or those ineligible to adjust their status to get their green card.
If you illegally stayed in the United States for six months or more, you must spend three years outside the country. However, the penalty is to spend ten years outside the U.S. if you illegally stayed for a year or more. 
If you have been in the country for six months as an illegal immigrant, it would be wise to find a way to leave legally and undergo consular processing. However, if you've already spent six or more months as an illegal immigrant, talking with an immigration lawyer is crucial. 
Serve In The U.S. Military
The law allows those who serve honorably and on active duty during one of the major conflicts or wars, such as World War I or II, the Persian Gulf War, or the Korean War to get a green card. Although there is no need to apply for a green card first, you must enlist on American territories, like a non-commercial ship, the Swains Island, Canal Zone, or American Samoa.
Request Cancellation Of Your Removal In An Immigration Court
You may avoid removal and get a green card if you can prove the following:
You have been physically present in the United States for at least ten years.

You have been someone with a good moral character during your entire stay in the country.

Your removal from the U.S. would cause exceptional difficulty to your immediate family.

You have not committed any immigration crime or violation, taken part in totalitarian or communist parties, or persecuted others.
Although it may seem straightforward, hiring an immigration lawyer to apply for cancellation of removal is crucial. In addition, it is also equally essential to select one with relevant experience to ensure they can adequately handle your case.
Apply For Asylum
Immigrants granted asylum can apply for a green card a year after their entry or the expiration of their authorized stay. First, however, you must prove that you faced persecution or fear potential persecution in your home country. This persecution could be racial, religious, or political.
Applying for asylum involves filing USCIS Form I-589 and detailed documentation of your membership in a group you claim and the persecution you faced or feared. Once the U.S. grants you asylum, you can apply for a green card a year after your approval.
What Is Adjustment Of Status?
Adjustment of status or AOS will allow you to apply for a green card from within the country. In addition, you can apply for an AOS and remain in the country while authorities review your application, although your visa may expire before they approve your green card. If you want an alternative to adjustment of status, you can also apply for a green card outside of the U.S. through consular processing.
The criteria to receive a green card are the same for both Adjustment of Status and consular processing. However, there may be differences in terms of prices, application forms, and schedules. If you're not sure which method to use, it would be wise to contact an immigration lawyer to help you address your concerns.
How To Get A Green Card Through Adjustment Of Status
First, you need to check your green card eligibility, then have your sponsor submit a petition according to your green card category. For instance, they must file the I-130 Form for a family-based green card, I-140 Form for employment-based, and the I-730 Form for humanitarian applications.
After USCIS approves the petition, you can check the visa availability of your category, which depends on your circumstances, home country, and green card category. Once a visa is available, you can apply for an adjustment of status using USCIS Form I-485.
Filing requests for an advance parole travel document and a work permit is also wise so you could travel and work freely while waiting for a response on your adjustment of status.
USCIS will mail you a biometrics appointment schedule after receiving your Form I-485. Then, you may have to attend an in-person interview, depending on the information you provided and the background checks USCIS conducted. However, if they call you for an interview, the agent will take you under oath and ask about your application. 
Moreover, USCIS might need further proof to support your application and mail you a formal request. In some cases, a follow-up interview might be necessary. Eventually, you will receive a response, either granting or denying your application. If authorities approve your application, you will receive a notice in your mail, followed by your physical green card.
Let Lincoln-Goldfinch Law Help
Illegal immigrants can apply for citizenship in the United States with a green card, but the procedure can be challenging because it involves several prerequisites and processes. Therefore applicants must seek the advice of an immigration attorney to help them navigate the procedure and ensure they fulfill all requirements.
Lincoln-Goldfinch Law breaks down the intricacies of immigration law to individuals and families desiring to stay in the United States. The law firm comprises a team of skilled and experienced immigration lawyers passionate about advocating their clients' rights and offering legal support.
Get Help From An U.S Immigration Attorney
Austin Office
Lincoln-Goldfinch Law
1005 E 40th St
Austin, TX 78751

Waco Office
Lincoln-Goldfinch Law
1616 Austin Avenue, Suite A
Waco, TX 76701
By Appointment Only