East Riverside Oltorf All You Need To Know
East Riverside Oltorf is formed from the combination of Parker Lane, Pleasant Valley, and East Riverside making the Riverside Oltorf Combined Neighborhood Planning Area.
The region is bounded to the north by Lake Lady Bird and Grove Boulevard to the East. East Riverside Drive is located a few minutes from Downtown Austin, it also leads to the International Airport making it an important corridor for transport.
History
Ten years ago the population was 51,000, but since then it would have increased. The area is home to many students and college-age residents.
The land was originally purchased from the government of Mexico (1825), and the area remained largely rural until about 1970. In 1973 a cattle farmer applied to develop his land for unit development. Student housing was built on some of the lands in the early 1970s.
In 2004 the City of Austin created a university Neighborhood for the students. In 2007 further mixed-use development was approved.
Education
The community is served by both Austin Independent School District and Del Valle Independent School.
There are also two elementary schools serving the area. There is a good public library available to the people of this area.
Recreational Facilities
The area of East Riverside Oltorf has access to good recreation areas like Lady Bird Lake and the Country Club Greenbelt. The district Park has an Olympic-sized swimming pool and a skatepark favored by teenagers.
Nearby is the Roy G Guerrero Colorado metropolitan Park containing 400 acres allowing for athletes' fields and a wooded trail plus a disc golf course. The Austin Country Club boasts two famous golfers, Tom Kite and Ben Crenshaw who both made it to the PGA Tour.
Entertainment
The area is well serviced with restaurants, movie cinemas and music venues, and shopping malls, so there is plenty to do all year-round for the residents of East Riverside Oltorf.
Driving Directions to Lincoln-Goldfinch Law Office

Driving Directions to Montopolis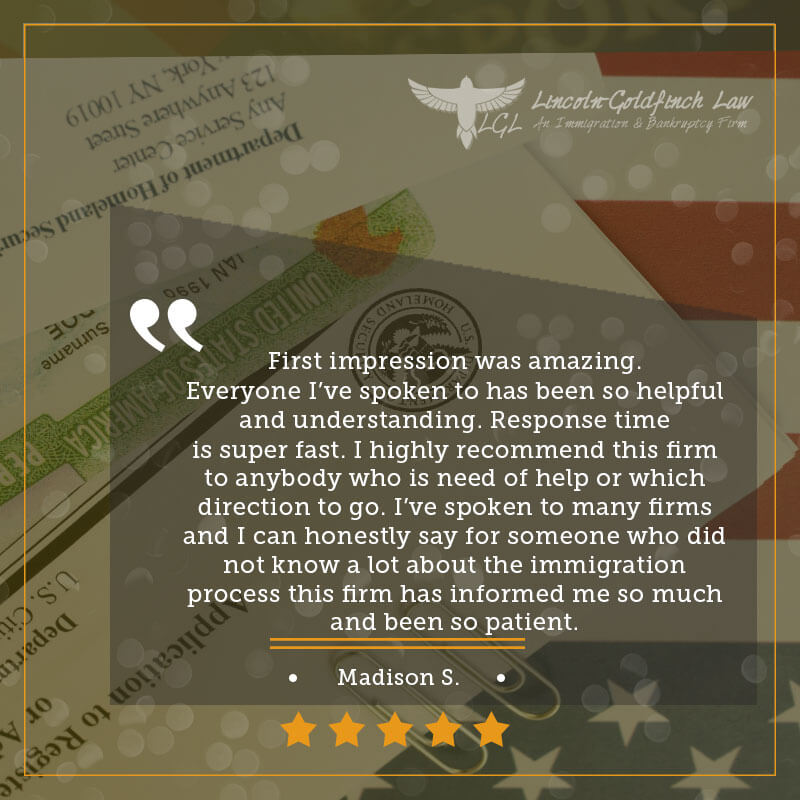 Get Help From An U.S Immigration Attorney
Austin Office
Lincoln-Goldfinch Law
1005 E 40th St
Austin, TX 78751

Waco Office
Lincoln-Goldfinch Law
1616 Austin Avenue, Suite A
Waco, TX 76701
By Appointment Only