How A VAWA Lawyer Near You Provides Legal Solutions
Dealing with VAWA self-petition can be challenging, and you may wonder, "Is there a VAWA lawyer near me?" A skilled and sympathetic attorney can make all the difference when dealing with immigration concerns. VAWA provides legal protections and resources for survivors of domestic violence.
Discover what a VAWA attorney is, what they do, and how to locate one in your region. Find an experienced and reputable one who can assist you under the legislation. Ensure you engage with a legal representative who understands you and your situation.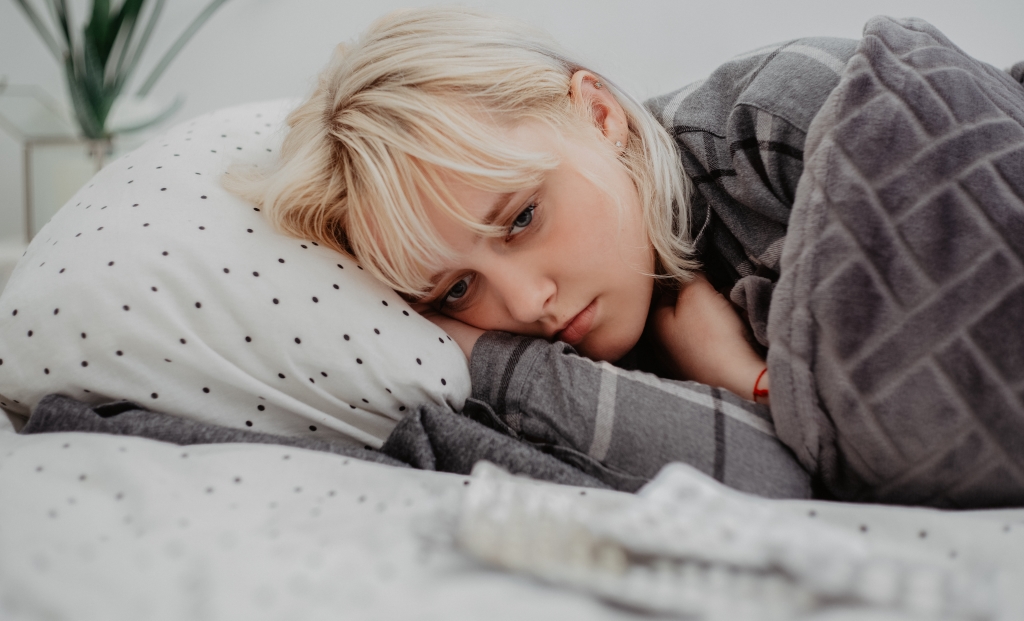 What Is The Violence Against Women Act? 
VAWA's immigration provisions were introduced to address the vulnerability of immigrant victims. These victims might be reluctant to report abuse due to fear of deportation or loss of legal status. The provisions empower immigrant victims to break free from abusive situations and pursue legal remedies independently of their abusers.
VAWA Self-Petition
This category is for immigrant victims of abusive spouses, children, or parents who are U.S. citizens or lawful permanent residents. Successful applicants may be granted lawful permanent residency (Green Card) in the United States upon approval.
Benefits Of VAWA Self-Petition
VAWA self-petition offers a range of significant benefits to survivors of violence. Firstly, it provides survivors with a newfound sense of independence by breaking the cycle of reliance on their abusers for immigration sponsorship. This autonomy is a step towards regaining control over their lives and pursuing a path to safety and stability.
Another key advantage of the process is the assurance of confidentiality. Survivors can engage in the self-petition process without fearing retaliation or further harm from their abusers. This safeguard empowers survivors to seek the assistance they need, whether legal, emotional, or psychological, without compromising their safety.
Moreover, it will open doors to work authorization for survivors. Once the self-petition is approved, survivors can obtain work authorization, enabling them to provide for themselves and their families. This financial independence is a step towards rebuilding their lives and establishing a secure future.
One of the most significant long-term benefits is the potential pathway to U.S. citizenship. VAWA self-petitioners, once they have achieved lawful permanent residency, can eventually apply for U.S. citizenship. This solidifies their legal status and creates a foundation for a more stable and prosperous future for themselves and their children.
Who Is Eligible For VAWA?
VAWA self-petitioning is a vital avenue for survivors of abuse to achieve legal status in the United States, independently of their abusive family members. To be eligible for this process, individuals must meet certain criteria:
Qualifying Relationship
The survivor must have a qualifying relationship with the abuser, who is either a U.S. citizen or a lawful permanent resident. This relationship can encompass spouses, parents, and children. VAWA recognizes that abusers often exploit their immigration status to control and manipulate survivors, hence the importance of providing an avenue for independent petitioning.
Existence Of Abuse
Eligible survivors must demonstrate that they have been subjected to battery or extreme cruelty by the abuser. This can include physical, emotional, psychological, or even financial abuse. The evidence must establish the abuse and its impact on the survivor.
Residence
The survivor must have resided with the abusive family member at some point. This criterion ensures that the self-petitioning process remains applicable to those who have lived with their abusers, despite their immigration status.
Good Moral Character 
Throughout the self-petitioning process, survivors are required to demonstrate good moral character. This includes adhering to laws, abiding by regulations, and exhibiting conduct that aligns with the principles of the United States.
The VAWA Process
The VAWA immigration process is a lifeline for survivors of violence, offering them the opportunity to reclaim their lives and pursue a future free from abuse. The VAWA immigration involves several key steps:
File The Self-Petition
Survivors begin the process by completing Form I-360. This form is used to request special assistance for individuals who are Amerasian, widowed, or fall under a special immigrant category, such as in unique circumstances. Also, it serves as the self-petition, outlining the survivor's eligibility and providing details about the abusive relationship.
Gather Documentation
Alongside the self-petition, survivors must compile evidence substantiating the abuse claim. This can include police reports, medical records, photographs, affidavits from witnesses, and any other relevant documentation.
USCIS Review
After submission, U.S. Citizenship and Immigration Services (USCIS) reviews the self-petition and supporting documents. If the submission meets the eligibility requirements, USCIS may issue a prima facie determination granting temporary eligibility for certain benefits.
Adjustment Of Status 
If the survivor is present in the United States, they may apply for lawful permanent residency (adjustment of status) once the self-petition is approved and a Visa number is available. If the petitioner is staying outside the United States, they must submit an application through consular processing.
Work Authorization 
Upon approval of the self-petition, survivors may apply for work authorization, allowing them to legally work and support themselves while awaiting their Green Card.
Petition For Family Members
VAWA self-petitioners can also include eligible family members, such as children, on their applications.
Reasons To Hire Local Attorneys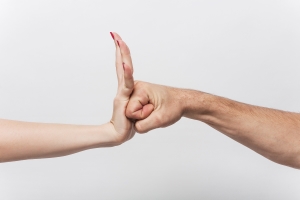 Retaining a lawyer could be in your best interest if you need legal assistance. Some benefits of working with a neighboring legal professional include the following. 
Proximity
Licensed lawyers in a region can confidently navigate the legal system and courts. They have complete knowledge of provincial laws and regulations. In addition, they can juggle fewer cases than big firms and invest more time learning about your situation. Throughout the process, they will collaborate directly with you as well.
Local attorneys are easier to contact and respond to your needs. Meeting face-to-face is helpful for several reasons. It may include discussing sensitive subjects and cementing the attorney-client relationship. 
These legal representatives are also more accessible during crises or other time-sensitive matters. Relationships and contacts in the legal community are significant advantages of hiring an attorney. 
Connections & Knowledge
Information collecting, gaining access to resources, and even bargaining with adversaries are all made easier with the help of legal representatives. They may have established rapport with judges, prosecutors, and other local legal professionals who can facilitate the case.
Moreover, hiring immigration attorneys with the necessary skills to assess workable solutions can better suggest an appropriate course of action. They can find ways for their clients and offer them more favorable settlement options. 
They may be less expensive than one in a major city or from a large national firm. Because of their lower operating costs, they can offer more affordable services. They may also be conversant with regional pricing trends, allowing them to give realistic quotes and help you cut costs.
Local immigration lawyers may be more familiar with the area's culture, customs, and language than legal professionals from other parts of the country. Cases involving foreign customers, immigrants, or community concerns can benefit significantly from this.
What To Look For In A VAWA Lawyer
When you search "VAWA lawyer near me" on the internet, it is common to feel overwhelmed. Many provincial law offices offer immigration services. Here are some suggestions for locating a qualified one focusing on cases involving the Violence Against Women Act. 
Referrals from community resources are the first step. Engage in communication with neighborhood groups that assist individuals affected by domestic abuse. It may be shelters for women, legal aid societies, or advocacy organizations. These groups can refer you to a VAWA attorney or point you in the right direction to find one.
When consulting with a law firm, focus on how you feel. Ensure you have a good line of communication with your legal representative. It is essential that they fully grasp your situation. Choose one who makes you feel comfortable and empathizes with your case. These are all beneficial for you throughout the proceedings. 
In light of the circumstances, it is of utmost importance to secure the services of a competent legal professional. Find one who is well-versed in the intricacies of your particular matter. 
Summary 
The Violence Against Women Act (VAWA) empowers immigrant victims of abuse, addressing vulnerability and fear of deportation. VAWA self-petition offers independence from abusers, a confidential process, work authorization, and a path to citizenship.  Eligibility requires a qualifying relationship, evidence of abuse, residence, and good moral character. 
The VAWA immigration process involves filing, documentation, USCIS review, adjustment of status, work authorization, and the option to include family members. This process empowers survivors, enabling them to independently break free from abuse and pursue a stable future.
Make a list of prospective immigration lawyers or firms who have experience handling women's violence cases. Contact people you know and trust who may have had a similar experience or know reputable attorneys. They can help you find sympathetic, knowledgeable, and trustworthy counsel. 
Remember that the insights presented in this article assist you in comprehending the essential key points. You must diligently undertake the task of identifying and engaging the services of a competent immigration attorney within your immediate vicinity.
Get Help From An U.S Immigration Attorney
Austin Office
Lincoln-Goldfinch Law
1005 E 40th St
Austin, TX 78751

Waco Office
Lincoln-Goldfinch Law
1616 Austin Avenue, Suite A
Waco, TX 76701
By Appointment Only