What Is USCIS?
USCIS, or the United States Citizenship and Immigration Services, is a federal agency within the Department of Homeland Security (DHS). Its main role is to oversee the administration of immigration and naturalization laws in the United States.
The agency was created in 2003, following the reorganization of the Immigration and Naturalization Service (INS). The INS was responsible for administering immigration and naturalization laws, but it was divided into three separate agencies: USCIS, Immigration and Customs Enforcement (ICE), and Customs and Border Protection (CBP). The creation of these agencies was part of the Homeland Security Act of 2002, which aimed to reorganize and modernize the nation's immigration system and enhance border security.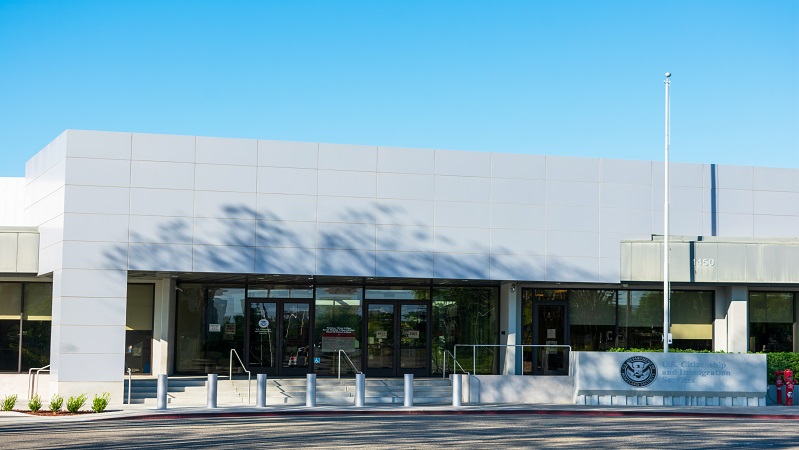 USCIS is responsible for a wide range of immigration-related functions, including processing and approving applications for visas, green cards, citizenship, and other immigration benefits. It also plays a key role in enforcing immigration laws and ensuring that individuals who are in the United States illegally are detected and removed. More info here.
One of the main functions of USCIS is to process and approve applications for visas. A visa is a document that allows a foreign national to enter the United States for a specific purpose, such as tourism, study, or work. There are several different types of visas, including nonimmigrant visas for temporary stays and immigrant visas for permanent residence.
USCIS also processes and approves applications for green cards, which allow foreign nationals to live and work in the United States permanently. Green card holders, also known as lawful permanent residents, are eligible to apply for citizenship after living in the United States for a certain period of time.
In addition to processing and approving applications, USCIS also plays a key role in enforcing immigration laws. This includes conducting investigations and raids to locate and remove individuals who are in the United States illegally. The agency also works with other federal, state, and local law enforcement agencies to identify and remove individuals who pose a threat to national security or public safety.
USCIS also has a number of other responsibilities, including conducting background checks on applicants for visas and green cards, issuing travel documents, and helping refugees and asylum seekers.
The agency operates a network of field offices, international offices, and asylum offices around the world. It also has a number of programs in place to help individuals navigate the immigration process, including the Citizenship Resource Center, which provides resources and information for individuals seeking citizenship, and the Immigrant Fee Payment Portal, which allows individuals to pay fees online.
Overall, the role of USCIS is to administer and enforce the nation's immigration laws and policies, and to provide a range of services to individuals seeking to come to or remain in the United States. It plays a vital role in maintaining the integrity of the immigration system and ensuring that the country's borders are secure.
Get Help From An U.S Immigration Attorney
Austin Office
Lincoln-Goldfinch Law
1005 E 40th St
Austin, TX 78751

Waco Office
Lincoln-Goldfinch Law
1616 Austin Avenue, Suite A
Waco, TX 76701
By Appointment Only