What Happens When Someone Is Deported From The U.S.
Individuals who don't hold U.S citizenship can be legally deported from the United States if they violate one or more immigration laws. For example, an individual who has been granted permanent resident can be given a deportation notice if they commit an aggravated felony. To discover what happens when a non-US citizen is deported from the United States, simply continue reading.
The Key Reason Why An Individual May Be Deported
Individuals who are deported from the United States are usually guilty of committing a serious crime. However non-US citizens can also be deported for entering the country illegally or attempting to enter the country with false travel documents. Individuals who reside in the United States on Temporary Visas and fail to exit the country before their Visas expire can also be detained by Immigration and Customs Enforcement which is known as ICE and deported.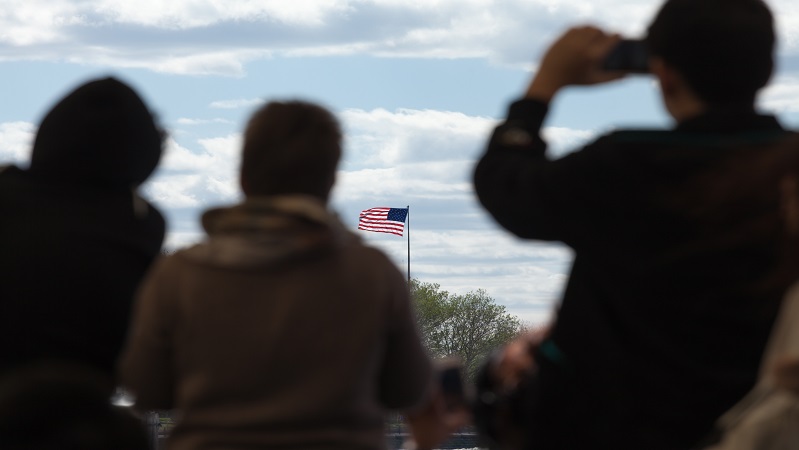 Detention
If immigration officers have strong reason to suspect that an individual has been illegally residing in the United States, they will gather evidence to prove that the individual in question does not have a legal right to reside in the United States. During this period, immigration officers may legally place a non-US citizen in a detention center. Detention centers are located throughout the country.
However, not all individuals are kept in detention centers until their scheduled deportation hearing. In many cases, individuals who are classed as permanent residents and did not enter the country illegally are able to remain in their homes, until their court hearings by posting bail.
Immigration Court
Once the immigration officers have had sufficient time to build a case against the individual who is being kept in a detention center, they will present their case to an immigration court. During which time the defendant will be able to appeal their deportation notice. Any individual who is detained and summoned to an immigration court hearing should contact an experienced immigration lawyer in order to increase their chances of having their deportation order reversed.
Bag & Baggage Letter
If the judge who is presiding over an immigration hearing decides that the defendant should be removed from the country, the defendant will be served with a bag and baggage letter. This legal document will provide an individual with key information about the logistics of their upcoming deportation. Such as the time, date, and location that they are expected to report to in order to be deported to their country of origin.
The Costs Involved In Deportation
If an individual receives a bag and baggage letter during their immigration hearing, they will not be legally obligated to pay for the costs which are associated with their deportation. For example, an individual who will face deportation will not need to provide funds to pay for their international plane tickets.
Extensions
If an individual has a good reason why their scheduled deportation date does not suit them, they will have the opportunity to try and obtain an extension by filling out an I-246 form. If you ever find yourself in an immigration court and are handed a bag and baggage letter and would like to request an extension, it's highly advisable to apply for an extension during your immigration hearing. In order to ensure that you are not forcibly deported before you have a chance to submit an extension application. If you ask for an extension during your hearing, the judge who presides over your case will ensure that you're provided with an I-246 form and that you have sufficient time to submit it.
Failure To Appear To Your Deportation
If an individual does not turn up at the designated location at the scheduled time and date of their deportation, law enforcement officers will be sent to track them down. Some of the places that law enforcement officers may check to find an individual who has absconded from deportation include their previous addresses, workplaces and the homes of their known associates. Although individuals can also be caught and arrested in public.
Individuals who are found after trying to avoid deportation will immediately be sent to a deportation center, where they will be guarded until they are successfully deported from the United States. Individuals who find themselves in this specific circumstance will not be able to file for a deportation reversal or extension.
Can A Deported Immigrant Re-enter The U.S In The Future?
While individuals who never had the legal right to live in the United States are unlikely to be allowed to enter the country in the future, individuals who held immigrant status do have the opportunity to return to the United States. Each individual who has gone through forced deportation will have to wait out a set time period until they can legally enter the country again. However, there is no set duration of time which deportees have to wait as the stand-down period which each individual will face, will depend on the context of their deportation.
For example, an individual who was deported for burglary and has no previous convictions and followed the rules of their deportation will be able to return to the country sooner than an individual who was found guilty of a more serious crime that involved a lengthier incarceration period. If you ever find yourself deported from the United States after an appeal is declined, it's important to find out the exact length that you'll have to wait in order to return again. If you still have a desire to build a life in the United States. In order to reenter the country, you'll need to fill out an I-212 form.
Can Individuals Appeal Their Deportation Notice?
Yes, individuals are able to try and appeal their deportation notice by hiring an attorney and filling out an appeal form. If you have legally resided in the country for at least 5 years, you can apply for cancellation of removal. Depending on the severity of the crime that you have been convicted of.
Conclusion
Long-term residents should do their utmost in order to avoid breaking any immigration laws in the United States and can protect themselves further by pursuing full citizenship as soon as they are eligible to become naturalized citizens. In the event that an individual receives a deportation notice, they should contact an attorney immediately to try and reverse their deportation order.
Can You Legally Come Back To The US After Being Deported?
&
Home
Get Help From An U.S Immigration Attorney
Austin Office
Lincoln-Goldfinch Law
1005 E 40th St
Austin, TX 78751

Waco Office
Lincoln-Goldfinch Law
1616 Austin Avenue, Suite A
Waco, TX 76701
By Appointment Only