What Are The Rules Or Applying For Asylum?
Asylum dates back centuries. The process of seeking asylum allows an individual persecuted in their own country to seek protection in another sovereign authority or country.
The U.S offers asylum under special rules. If you want to seek asylum in American and live in Austin TX or any other state, here's what there is to know on the rules of asylum in America.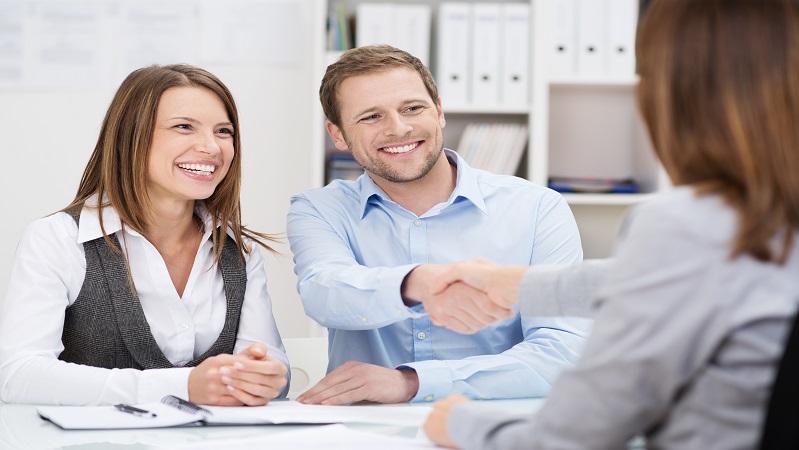 Timeline Rule
How fast should you file for asylum in the U.S?
The most basic rule for asylum seekers who apply for asylum at any U.S port of entry is to ensure they apply within one year of arriving in America. This rule applies regardless of a person's immigration status.
Exceptions To The 1-year Asylum Application Rule
You won't be eligible for asylum if you file after spending over a year in the U.S. However, this rule has exceptions. If you show that there were extraordinary circumstances that made you incapable of filing for asylum within your first year of entry, the 1-year application rule can be overlooked.
If you show material change in circumstances affecting eligibility or file within a reasonable time considering the circumstances granting eligibility for an exception, the one-year rule may be overlooked.
A change in circumstances can include change in the condition of your home country or habitual residence (for stateless individuals). It can also include changes in circumstances such as laws that affect your eligibility materially. Other changes include change in dependency status applying to individuals who were dependents (children) in another person's pending asylum. An example would be death or divorce of a principal applicant.
Extraordinary circumstances include things like serious illness making it impossible to file within a year. Other factors including physical disability and any effects of violent harm or persecution in the past.
Legal disability is also considered an extraordinary circumstance. However, you must show how your lawyer acted ineffectively and the actions you have taken i.e., filing a complaint with a relevant disciplinary authority. Ineffective counsel assistance can also be due to the incapacity or serious illness of a legal representative.
Eligibility Rules
Besides the one-year filing rule of filing Form I-589, there are other rules to consider. For instance, a person who has had their asylum application rejected before by relevant bodies i.e., Board of Immigration Appeals or a judge can't apply again. What's more, if the person can be removed to another safe 3rd country under existing agreements between American and other countries, such an individual won't be eligible.
You criminal record also needs to be clean. Individuals convicted of serious crimes and/or those crimes that pose a risk to U.S national security are denied asylum. Also, asylum is reserved for individuals who haven't been resettled in other countries before reaching the U.S. What's more, you shouldn't have participated or incited participation in persecution of other persons based on their nationality, religion, race, political opinion or social group.
There's more. Individuals who have participated in terrorist activities, incited terrorism, joined terrorist organizations, or sought support for terrorist organizations can't be granted asylum. Individuals who happen to be children or spouses of persons who have been inadmissible for any one or more of the above in the last five years are also denied asylum. The USCIS has detailed eligibility rules on terrorist activity.
Good Cause Rules
Individuals interested in rescheduling asylum interviews before they happen can do so provided, they provide a good cause for rescheduling. This applies to individuals who wish to reschedule even if they have done so before.
This rule demands a good/reasonable excuse for failing to appear for your asylum interview. It's worth noting good cause varies from one applicant to another. The facts of a case are considered individually. However, repeated rescheduling tends to discourage establishment of good cause.
Individuals who fail to establish good cause can't reschedule asylum interviews. Such individuals must attend or risk missing their interview and losing their bid for asylum. Lawful immigration status seizes to exist if you miss your asylum interview and your case is closed administratively 46 days after missing your interview.
Exceptions
There are exceptions to the good cause rule detailed in the INA Section: 240 (e)(1). You may not be required to establish a reason for rescheduling your asylum interview if your child, spouse, and parent, among other close family members has passed on. Other exceptions include serious illness, extreme cruelty and battery. There are other exceptions outside INA 240(e)(1).
All in all, the asylum office is responsible for examining every fact and circumstance of individual cases before determining if exceptional circumstances have been demonstrated.
Rules For Requesting The Asylum Office To Reschedule Asylum Interview
There are rules for rescheduling asylum interviews. First and foremost, a written explanation must be submitted. For instance, explanations must be descriptive detailing the circumstance in question that made it necessary to reschedule. An explanation should also be given explaining the delay between the missed interview and requesting for a rescheduling.
The rules also require submission of documents supporting your explanation. The documents can include anything from medical reports to birth certificates, death certificates, police reports and any other applicable documentation.
If there is documentation that isn't in English, a translation must accompany such a document alongside a certification acting as proof that the translation is accurate and complete. The translator confirming a translation must be competent in translating the language in question into English. Most importantly, you must remain with evidence that you have submitted the exceptional circumstances.
Summary: What Are The Rules For Applying For Asylum?
The above information summarizes the rules for applying for asylum in the U.S as well as rules governing extraordinary circumstances during an asylum application process. All the procedures and rules for applying for asylum in the U.S are detailed in the USCIS website.
However, given the complexity of the process, uniqueness of every case and high chances of losing eligibility because of technicalities, the importance of seeking legal advice can't be overlooked.
You need an immigration attorney in Austin TX to guide you through the entire process of seeking asylum in the U.S and settling in Austin TX.
Get Help From An U.S Immigration Attorney
Austin Office
Lincoln-Goldfinch Law
1005 E 40th St
Austin, TX 78751

Waco Office
Lincoln-Goldfinch Law
1616 Austin Avenue, Suite A
Waco, TX 76701
By Appointment Only