Understanding Immigration Waivers & When They Are Needed
"El Show Sin Fronteras"
Navigating Immigration Waivers: When & How To Utilize Them
Navigating the complexities of immigration law can be challenging, especially when determining if and when an immigration waiver is required. 
Many people in the immigrant community wonder "When is an immigration waiver necessary?" Here you will learn more information about the immigration waiver, such as what is its purpose, what are the types of waivers available to an immigrant, and what are the requirements to be eligible to obtain one.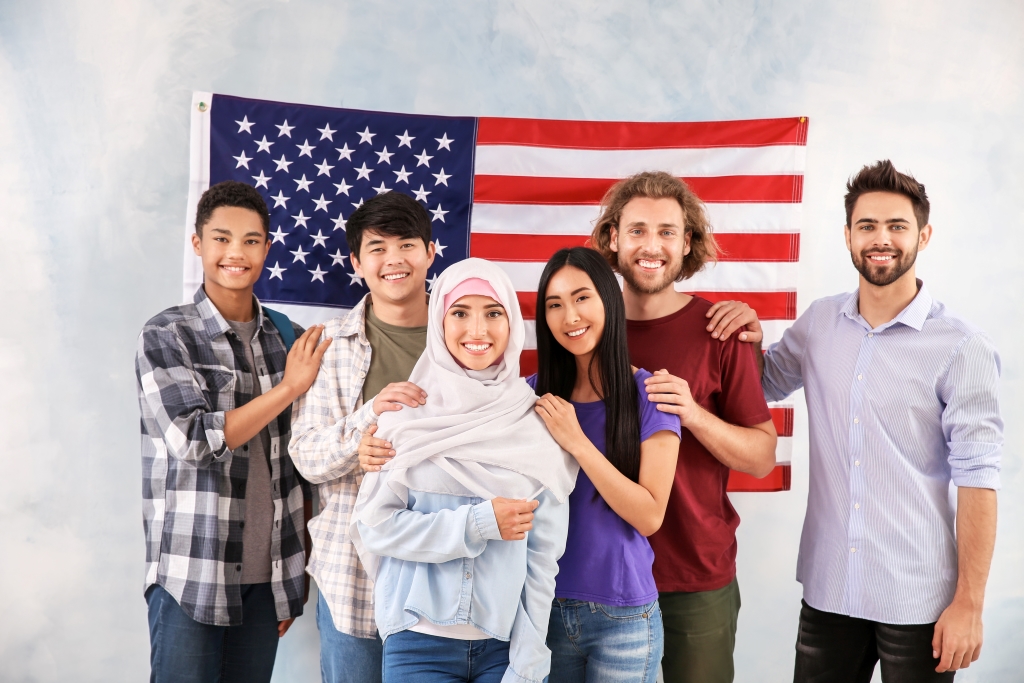 What Is An Immigration & Who May Need One?
An immigration waiver requests immigration authorities for forgiveness or exceptions to certain immigration requirements based on specific circumstances. It serves to overcome obstacles or "red flags" in an individual's immigration history.
Various situations may warrant the need for an immigration waiver. Individuals entering the U.S. without documentation or overstaying a Visa may require a waiver when seeking legal status. Waivers are particularly significant in cases involving Family Petitions or individuals with a bar in their immigration history.
If an undocumented immigrant wants legal status through a family member, they may trigger a bar when leaving for a consular interview. In such cases, a waiver is needed to seek forgiveness for unlawful presence and continue the Consular Process. Likewise, individuals with immigration violations will need a waiver to address these issues and proceed with the immigration process.
Eligibility for an immigration waiver depends on factors like individual circumstances, waiver type, and immigration laws. Consulting an experienced immigration attorney from Lincoln-Goldfinch Law is vital for assessing and crossing the situation effectively. Obtaining a waiver allows individuals to present their case, explain red flags, and request forgiveness or an exception from immigration authorities. This helps address immigration history obstacles and move toward legal status in the U.S.
Types Of Red Flags & Bars That Require A Waiver
Understanding the types of red flags and bars that may require an immigration waiver is crucial when navigating the immigration process. Here are some key considerations.
Unlawful Presence
One common red flag is entering or staying in the United States without legal authorization. Someone who has been in the country without proper documentation may trigger a bar when leaving for a consular interview. A waiver is necessary to seek forgiveness for unlawful presence.
Immigration Violations 
Certain immigration violations can also lead to the need for a waiver. Examples include immigration fraud, making false claims of U.S. citizenship, or having certain criminal convictions. These violations may create significant hurdles in the immigration process, requiring a waiver to address them.
Prior Removal Orders 
If an individual has previously been removed or deported from the United States, reentering without proper authorization can trigger a bar. In such cases, a waiver is often necessary to overcome this obstacle.
Smuggling Or Human Trafficking 
Encouraging or assisting someone in entering the United States unlawfully can result in a red flag. If an individual has engaged in these activities, they may require a waiver to address this violation and proceed with their immigration process.
The eligibility for a waiver depends on the specific case and the applicable immigration laws. Consulting with an experienced immigration attorney of Lincoln-Goldfinch Law is crucial to assessing the individual's situation. Our attorneys can determine the need for a waiver and navigate the complex process effectively.
By obtaining an immigration waiver, immigrants can present their case to immigration authorities. Additionally, they can explain the circumstances surrounding the red flags or bars and request forgiveness or an exception. This allows them to address the obstacles in their immigration history and move forward in pursuing legal status in the United States.
Applying For Waivers: When & How?
Knowing when and how to apply for immigration waivers is essential for immigrants seeking legal status. Here is an overview of the process:
Timing Of Waiver Application
The timing of the waiver application depends on the specific circumstances and type of waiver being sought. In some cases, such as the unlawful presence waiver, immigrants can apply before triggering a bar by leaving the United States. This type of waiver is a provisional waiver (Form I-601A). It allows individuals to seek forgiveness for unlawful presence while still in the U.S. This waiver provides them with more security before departing for a consular interview.
Consular Process Cases
An individual may be asked to submit a waiver if they encounter red flags or bars during the Consular Process interview. This typically occurs after the interview stage, and the immigration officer will notify the individual about the need for a waiver.
Eligibility Requirements
Each type of waiver has its eligibility requirements, which must be carefully reviewed. Common eligibility factors include demonstrating extreme hardship to qualifying relatives, such as a U.S. citizen or lawful permanent resident spouse or parent. The waiver applicant must also show why they deserve forgiveness or an exception for the specific violation or bar.
Documenting Supporting Evidence
When applying for a waiver, you should gather and submit supporting evidence that substantiates the claims made in the application. This evidence may include documentation on family ties and other relevant factors demonstrating the potential hardship if the waiver is not granted.
Consultation With An Immigration Attorney
Waiver applications are complicated and can potentially impact an individual's immigration status. Seeking the guidance of an experienced immigration attorney of Lincoln-Goldfinch Law is highly recommended. They can assess the individual's situation, determine the type of waiver needed, help gather supporting evidence, and navigate the application process effectively.
Adjudication & Decision
Once the waiver application is submitted, it undergoes a thorough review by immigration authorities. The decision may take several months. In some cases, additional evidence or information may be requested. If the waiver is approved, the individual can proceed with their immigration process, potentially obtaining the desired legal status.
Applying for an immigration waiver requires careful attention to timing, eligibility requirements, and documentation. Working with an immigration attorney can significantly increase the chances of a successful waiver application and smooth progression through the immigration process.
When applying for a waiver, the applicant must show how the bar affects qualifying relatives, like U.S. citizen spouses or parents. The applicant must also provide a comprehensive picture of family dynamics and explain the potential consequences of separation or relocation. Additionally, they must carefully document and creatively present qualifying relatives' potential hardships in the waiver application.
The Types Of Bars & Waiting Periods
The three and ten-year bars refer to periods of inadmissibility for immigrants who accrue unlawful presence in the United States.
A three-year bar is given to immigrants with unlawful presence in the country for six months to one year. This bar is triggered once they leave the country.
For those who accumulate one year or more of unlawful presence and then leave, they trigger a ten-year bar. These bars prevent individuals from reentering the United States for the respective periods.
Waivers are unavailable for these bars, meaning individuals must wait outside America until the bars expire. During the waiting period, individuals cannot apply for any immigration benefits or legal status in the United States. It is crucial to understand the implications of these bars and consult with an immigration attorney for guidance.
Understanding The Permanent Bar
The permanent bar is a significant barrier for individuals in their immigration journey. You should understand its limitations and implications fully. The permanent bar is triggered when an individual accumulates more than one year of unlawful presence in the United States. Unlawful presence refers to the period during which an immigrant overstays in the country without proper authorization or after the expiration of their authorized stay.
Another way to trigger the permanent bar is by reentering the country without proper documentation after being deported. This includes individuals removed by a judge or deported by Border Patrol and re-entering the United States without proper authorization.
The permanent bar renders the person permanently inadmissible to the United States, meaning they are barred from entering the country indefinitely. Unlike the ten-year bar, no waiting period or waiver is available for the permanent bar. The only way to overcome the permanent bar is through a change in immigration law or policy.
The permanent bar differs from a lifetime ban. It does not mean an immigrant is permanently barred from applying to enter the United States. However, it does signify a significant hurdle in the immigration process. The person must remain outside the United States for ten years before they can seek any immigration benefits or pursue legal status.
Understanding the distinctions among the bars is crucial when navigating the complexities of immigration law. Consulting with an experienced immigration attorney can provide valuable guidance and help individuals assess their options based on their circumstances.
Summary
Obtaining an immigration waiver can be complex and challenging, but it is vital for individuals seeking legal status in the United States. By working with knowledgeable immigration attorneys from Lincoln-Goldfinch Law, individuals can navigate the various red flags and bars they may encounter. They can present strong cases demonstrating their impact on their families and the hardships they may face if not granted a waiver.
Understanding the waiting periods and limitations associated with different types of bars is important. These are the three, ten-year bars, and the permanent bar. While waivers do not guarantee approval, they allow one to address past mistakes and seek forgiveness. By seeking legal guidance, individuals can improve their chances of obtaining a waiver and moving toward lawful immigration status. It is essential to rely on immigration lawyers to navigate this complex process and pursue the American dream.
If you have additional questions about Immigration waivers, or your specific case, you may contact us at (855) 502-0555. After a brief 10-minute evaluation of your case over the phone, we will let you know what options you have. You can also follow us on our social networks so you don't miss our weekly broadcasts on Facebook, YouTube and Twitch.
Share this story!
Contact a U.S. Immigration Attorney Today!
How To Find Us
Austin Office
Lincoln-Goldfinch Law
1005 E 40th St
Austin, TX 78751

Waco Office
Lincoln-Goldfinch Law
1616 Austin Avenue, Suite A
Waco, TX 76701
By Appointment Only
What Our Clients Say
"This Lawfirm is great, very professional and helpful. I love that they are always in communication and always available for when you have questions . 100% recommended by me and my family. Thank you Lincoln-Goldfinch Law"