Should Immigrants Be Afraid To Report That They Were Victims Of Crime?
"El Show Sin Fronteras"
Spanish Video Above Translated In English Below
Who Can Use The U Visa?
The U Visa is designed for those victims of crime, immigrants within the United States, and who have cooperated with law enforcement to stop certain criminal activity, to remain within the country for four years.
After this time, the applicant for this U Visa can obtain permanent residence.
The U Visa was created in 2000, to encourage immigrants to report to the police if they are victims of crime.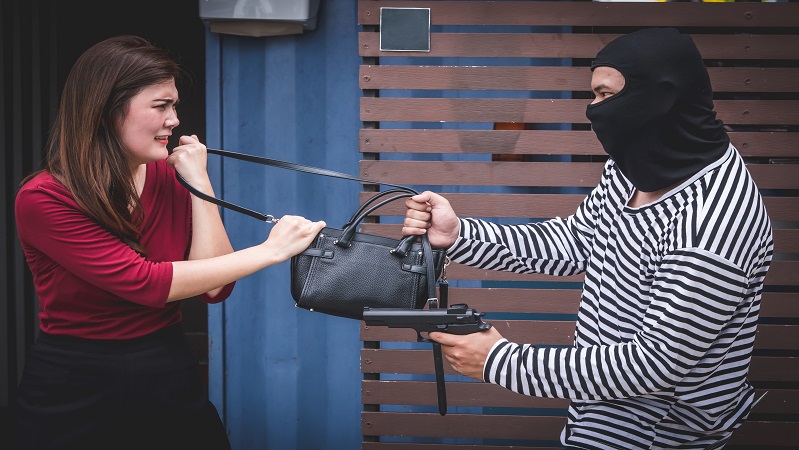 Unfortunately, many of the crimes suffered by the immigrant community go unreported for fear of being deported from the United States.
Because of this, criminals and aggressors often get away with their crimes in the country due to the fear of the victims of crime.
What Are The Benefits Of The U Visa?
The main benefit that is of great interest to the immigrant community is obtaining a Work Permit.
With a Work Permit, the immigrant has the opportunity to obtain a driver's license and social security.
If at some point the person's health suffers and is affected, with this U Visa they will be able to access social insurance.
One of the best benefits is that they will be able to have a Green Card in the United States in the future.
If you were able to obtain a Green Card through the U Visa, you will also be able to apply for U.S. citizenship in the not-too-distant future.
Why Do Immigrants Often Not Report If They Were Victims Of Crime?
Normally, people living undocumented in the U.S. tend not to make a report of there do not file a report with to the police if they are victims of crime, because of the fear that they may be detained for not having documents.
Any person who may be in danger within the United States will always have the protection of the authorities, police, or sheriff's deputies.
They are the ones who will be able to help you because that is their job.
If undocumented immigrants were victims of crime and they report to the police, they can do so perfectly well without feeling any kind of fear, because those officers are the main agents who are ready to support and serve them in a dangerous situation.
If the life of you or your family members is in danger, do not be afraid to take action about that situation and ask for help.
Many people call Lincoln-Goldfinch Law telling us that they were victims of crime and never did anything about it, and those are the same people who are very sorry they never did anything about it.
It is important to remember that to qualify for this U Visa, which falls into the category of humanitarian cases, it is a requirement to have filed a police report to obtain immigration benefits and protections within the United States.
What Happens To The Victims Of A Sex Crime?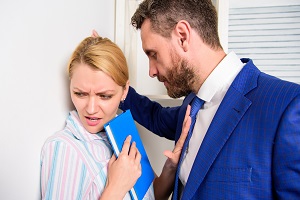 Along the lines of Lincoln-Goldfinch Law Firm, we speak with clients daily who unfortunately have been victims of a sex crime by not only a stranger but a family member.
Those people on our calls that are confidential and safe lines to talk about their abuse situation have told us about past situations where they were victims of a sex crime in their homes, and if you are a friend or family member of those people, you do not have to be the main party in such a situation to cooperate with the police.
If this problem involves you in any way and you are affected by what is happening, you can report it to the police so that it can be resolved.
Also, you may be compensated for making this report to the police, it may be by the U.S. Government so that you or your family member can get immigration relief and be at ease in the country. so that you or your family member can have immigration relief and be able to stay in the country despite having been a victim of a crime.
Can I Have My U Visa Without Making A Police Report?
For a Visa U, it cannot be fixed unless a report has been made to the police. We have to collaborate with the authorities to do so.
There are ways to fix your papers in the U.S. without having filed a report, but not through the U Visa. However, it would no longer be through the U Visa but through other immigration processes, depending on which one you qualify for according to your specific situation.
To apply for the U Visa you do have to collaborate with the police, because that is one of the main requirements in this type of humanitarian case, and with this is that we will be able to apply for the U Visa.
The report certified by the police authorities, and the collaboration you have done with these authorities to solve the case, are therefore so important because without them it is impossible to apply for this Visa.
By making a report and collaborating by being a witness, providing evidence, and of course filing charges if necessary, individuals are eligible for the U Visa because they were victims of  crime and cooperated with the police.
What Is The Difference Between VAWA & The U Visa?
For the VAWA program, the offender must be a U.S. citizen or resident of the United States and be directly related to the victim. This may be a family member or a spouse.
The U Visa is a program exclusively for victims of crime where it does not matter whether or not there is a relationship with the perpetrator, what matters is that the victim makes a report to the police and collaborates in the investigation.
What differentiates the U Visa from the VAWA Visa is the police reporting, and also that the VAWA program deals only with domestic abuse, and U Visa can address any abuse or assault.
The purpose of the U Visa is to encourage the immigrant community to report if they have been victims of crime to expose the perpetrator to the authorities.
If the immigrant collaborates with the police to investigate these crimes that are occurring, they will obtain an immigration benefit from this situation.
If the person does not have an immigration status within the United States, this process will give them the paperwork to normalize their immigration status.
Statistics On Immigrant Crime Victims In The U.S.
In 2019 more than 1,200,200 people were victims of crime.
Of all crimes reported in 2019, more than 60 percent were theft crimes, and another 25 percent were direct crimes toward persons.
According to FBI data in 2020, there were more than 8 million crimes, although more than 30 percent of these were never reported.
Robberies or assaults are the most common crimes in the United States, with more than five million reports per year.
Immigrant Objections To Applying For The U Visa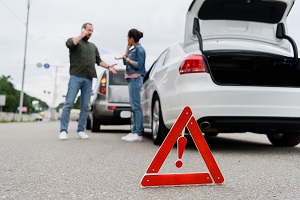 Usually, people who have been victims of crime in the United States are afraid that something may happen to them if they decide to report the crime of which they have been a victim.
By making a report to the police nothing happens, as this report is completely anonymous, so they do not have to worry about taking legal action.
No one is going to tell your aggressor that their violent actions have been reported to the authorities by a person.
Many immigrants settle for an immigration status such as DACA without knowing the benefits of a humanitarian status such as the U Visa, as they would have more benefits than DACA.
With the DACA program, individuals cannot access a different immigration status as they would with the U Visa to obtain permanent residency.
A U Visa applicant can aspire to not only obtain a Green Card but also have the window open to apply for U.S. citizenship and thus be able to help their  family in terms of immigration status.
Should Crime Victims Report Your Case?
The best thing that people in the immigrant community who have been victims of crime can do is to look to their future, and not to be afraid.
The greatest choice they can make is to protect themselves and themselves with documentation that can give them credibility with the authorities.
The option of reporting to the police will not do anything, do not be afraid.
Immigrants must trust that there are people who want the best for them and their situation, and we at Lincoln-Goldfinch Law Firm strongly encourage them to take that first step to change their immigration life in the United States.
Should you have additional questions about your personal situation, U Visa, or your specific case, you may contact us at (855) 502-0555. After a brief 10-minute evaluation of your case over the phone, we will let you know what options you have. You can also follow us on our social networks so you don't miss our weekly broadcasts on Facebook, YouTube, and Twitch.
Frequently Asked Questions About Victims Of Crime In The U.S.
Share this story!
Contact a U.S. Immigration Attorney Today!
How To Find Us
Austin Office
Lincoln-Goldfinch Law
1005 E 40th St
Austin, TX 78751

Waco Office
Lincoln-Goldfinch Law
1616 Austin Avenue, Suite A
Waco, TX 76701
By Appointment Only
What Our Clients Say
"This Lawfirm is great, very professional and helpful. I love that they are always in communication and always available for when you have questions . 100% recommended by me and my family. Thank you Lincoln-Goldfinch Law"