USCIS & The Millions Of Immigration Cases That Are Backlogged
"El Show Sin Fronteras"
What Does It Mean When My Case Is Being Processed?
There are different agencies, there's the executive office for immigration review which is the Immigration Court System, there is U.S Citizenship And Immigration Service which does all the affirmative applications for Green Cards and Work Permits, and then, there's the Department of State which does all the Consular Visa appointments.
Each of these agencies processes thousands of different types of applications, and they have this whole behemoth of a process where they receive packets in the mail, most of them don't do digital filing, and they open them in the mailroom and they toss them up in the air and see what lands, is what it seems like they do.
Then, they forward it to the next person, that person does their job, and they forward it to the next person and that person does their job.
There's this assembly line process within each of the agencies that are extremely frustrating for us and y'all, for the people who are applying for something within that agency because the processing time is long.
Immigration doesn't tell you what's going on behind the scenes.
So what happens when someone's case is being processed? It's lost in the system of the federal agency that is processing and hopefully doing it in the normal amount of time that it takes.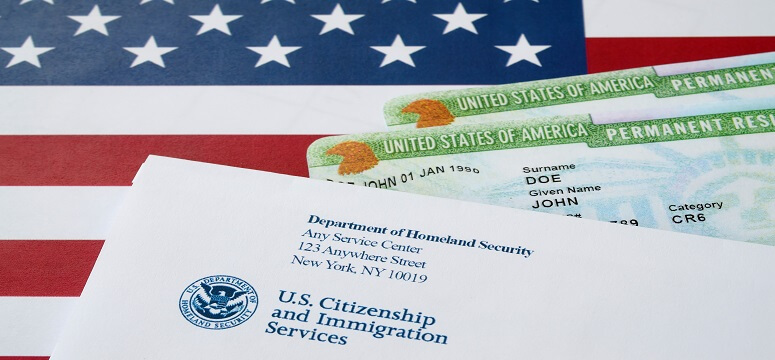 Is There A Way To Make USCIS Process My Case Faster?
In some employment cases, there is something called premium processing, where you pay an additional fee to have your case processed quickly, that's only for a specific subset of immigration cases like e-2s, for example.
The vast majority of immigration applications don't have that option, so the true benefit of working with an immigration attorney is to make sure that the strategy is set correctly at the start of the case so that you know exactly what you're doing and you're not making any missteps in terms of where you send something, or what form you send, or in what order you send the forms.
That's real, we have to fix strategy mistakes weekly if not daily, for people who Googled: how do I get a Green Card and read some blog somewhere and filled out the forms wrong.
The information is not very clear out there and immigration is quite complicated, it's about as complicated as the tax laws are.
Setting a strategy is critical and affects the timeline immensely.
Then, making sure that all of the requirements are met and that the packet is done well as we said, doesn't mean that you won't ever get a rejection because immigration doesn't always do their job right.
Make sure that there are no rejections, delays, or requests for evidence that are due to the fault of the applicant for failure to attach all the required documents, failure to fill out all of the blanks on the forms correctly, or failure to send it to the right lockbox, even just picking which mailing address to send a form to.
All of those little potential missteps are handled when you work with a lawyer who knows what they're doing but we don't in general have a phone number for someone that we can call to expedite.
There are some small cases, for example, if someone has a U Visa pending and they're in deportation proceedings and they're detained, sometimes we can get the prosecutor to reach out to immigration and get a quick answer on something but those are very few.
For the most part, attorneys can't make a case go faster but they can make sure a case is done correctly and there aren't unnecessary delays.
Why Do Some Cases Take More Time Than Others?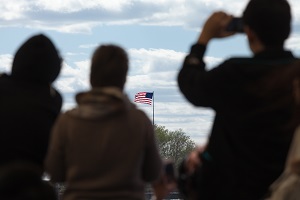 The cases are processed at different offices that are staffed by different people that have different levels of scrutiny and discretion.
A waiver is going to have hundreds and hundreds of pages and a brief, and an officer who's going to spend a lot of time on one packet.
Green Card renewal is something that's just going to go quickly and it's going to be at a different office managed by a different person who's supervised by a different person.
It just depends on the type of case and where it goes, but also many case types have caps on the number of approvals that can go out each year.
Oftentimes people for a U Visa, they're on a waitlist because Congress limited the number of views that can be granted every year.
Is There A Way To Control Which USCIS Office My Application Goes To?
We have no choice about where we send immigration applications, they tell us where we send them, and oftentimes, it's based on where the applicant is living, and then if they decide to transfer it to another office.
That's completely out of our hands, there is no forum shopping with affirmative applications.
When people are in immigration court, the court they're supposed to be in is the court where they're living but sometimes people do move while their case is pending.
1.6 million cases are pending, it can take many years, and oftentimes people move out of state while their case is pending.
At that point, you can make a strategic decision as a respondent in immigration court about whether you move to transfer your case to a new court.
Sometimes you will look at what are the approval rates of the court where you're going, if you're living in Atlanta which has really low rates, and you're moving to San Francisco which has high rates of approval, probably it would be worth a change of venue.
You can only do that in immigration court, and then of course if you already are moving but otherwise, forum shopping is pretty much not an option when you are an immigrant applying for a benefit.
Asylum Cases For Children
We can handle those cases, and we need to know whether the child is involved in the same case or not.
Is the child included in the parent's deportation case or not that will decide whether he will make an affirmative asylum application or if he applies for other benefits, so we have to look specifically at the child's options.
There are often other options for children so in this type of case this is somebody we would want to talk to in a consultation and we could talk through all the options.
What Are The Biometrics & The Fees?
The fees that you pay with your immigration application are two, they fund the immigration agency to do the work that they do.
One of the ways that showed up is when there were government shutdowns in the last several years when Congress couldn't get it together to agree on a budget.
A bunch of agencies shut down, but USCIS kept going because they're funded by these fees that people pay for their applications, and biometric fees are always going to be included in whatever fee it is that you're paying.
You can look that up on the website and if the case requires biometrics that fee will be included in the amount that you need to send in, sometimes it's added separately, sometimes not.
About the middle of your case, you'll go in and they'll take your photo and do your fingerprints, the purpose of that is to confirm your identity and do a background check as part of the process.
By the time you get to the final decision point or the interview, the officer already has all they need to know about your background.
They've already checked with the FBI and they can just do an approval if the background checks are clear, so it's good to get that done early that's why they do it.
Why Do Some Visas Have A Cap?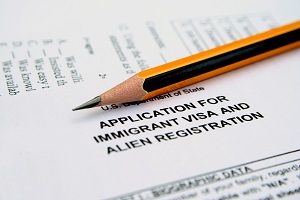 The overall immigration system has allocations for immigrants or nonimmigrants who are temporary Visa holders, depending upon the type of applicant it is, and depending upon the country of origin.
That's something that Congress does in major need of review and revision and overhaul, it's decades-old so it's problematic in many ways.
They'll only allocate a certain percentage of Visas to people from Mexico so that U.S citizens who want to petition their siblings, or their adult children from Mexico are waiting more than 20 years because Mexico has a high rate of immigration in the United States. After all, it's a neighboring country.
The U Visas are another example, where Congress limited that to 10,000 Visas a year, it's too low, there are way more people applying.
Another example is the H-1-B Visa for professional skilled workers who are performing jobs in the United States for our employers.
In our economy this is a thing that's important to everyone, and a typical worker for an H-1B is someone who may be studied in the United States, even graduate school in the United States, they've got specialized knowledge and they're needed for a job at a U.S company but that company can't get them the Visa that they need because there's a cap.
A lot of these people are going to other countries, they're going to Canada, they're going where they can get legal status and they don't have to fight so hard, it's a broken system.
Congress is supposed to be managing and deciding how many immigrants we have, and which group of people,  they don't do any, they don't make revisions and decisions because they're so gridlocked with political infighting.
What To Do If  Your Case Is Taking Too Long
Get clear on knowing how to check your processing time, and how to check your case status, so you have a way to do that yourself, it gives you some sense of power and control over the situation.
Work with an attorney whom you trust and an indication that you're with an attorney who maybe is not taking good care of you, is if they just won't talk to you, call you back or give you updates on your case, you should and can expect your attorney and the people in their office to be in regular communication with you even if your case is pending for 5 years.
We have a client care team that makes a phone call to every single client at least once a month with an update about what's going on with their case, even if we have no news.
We have a 24-hour call back to our clients so if someone calls us and they need something from us we will get back to you within 24 hours, that's the kind of thing you should be able to expect from your lawyer and if you're not getting that, then it makes sense to explore other options.
If your case is taking a long time and your attorney is talking to you about it, that doesn't necessarily mean that your lawyer is not doing a good job because like we said, lawyers can't necessarily speed up the processing of cases.
95 percent of the immigration case types, there's nothing a lawyer can do to move it forward more quickly.
Do I Need To Update My Address If I Move?
There is a regulation within five days but it's quick, we would say do it the day you move if you can.
Usually, where you're going a little bit early, and you have to transfer, it's a hassle to move, you gotta pack all your stuff but you also gotta call the Austin energy and call the gats, and we'll just add immigration to that list of homework items and you'll be good.
You can do it online, just Google USCIS change of address and you can do it there.
In case you have additional questions about your immigration case, USCIS, or specific case, you can contact us at (855) 502-0555. After a short 10-minute evaluation of your case over the phone, we will let you know what options you have. You can also follow us on our social networks so you won't miss our weekly broadcasts via Facebook, YouTube & or Twitch.
Frequently Asked Questions About USCIS
Share this story!
Contact a U.S. Immigration Attorney Today!
How To Find Us
Austin Office
Lincoln-Goldfinch Law
1005 E 40th St
Austin, TX 78751

Waco Office
Lincoln-Goldfinch Law
1616 Austin Avenue, Suite A
Waco, TX 76701
By Appointment Only
What Our Clients Say
"This Lawfirm is great, very professional and helpful. I love that they are always in communication and always available for when you have questions . 100% recommended by me and my family. Thank you Lincoln-Goldfinch Law"