Title 42 Ending & Its Impact On Asylum
"El Show Sin Fronteras"
Spanish Video Above Translated To English Below
Title 42 & Asylum Law
Title 42 was created to completely close the U.S. border to immigrants from all over the world seeking protection in the U.S. based on persecution in their own countries. This month, President Biden announced that he will repeal this law, which will allow many, many immigrants in need of crossing the border and seeking protection for their families to have the opportunity to enter the United States.
We started with the Asylum law in the '80s, we have had this law for more than 40 years and the process was that if someone arrived or crossed the border and was caught by Border Patrol officers, the person had to ask for protection in the United States to say that they were in danger and therefore cannot be deported to their own country.
That person had to pass a credible fear interview, which is an interview with an asylum officer.
People had the opportunity to tell their stories, to explain why they came and were asking for protection.
If the interview was denied, there was an appeal in front of the immigration judge.
That was the process before, then the administration of the last president Trump began, and it's no secret that he wanted to cancel that process of eligibility or opportunity for immigrants from all over the world, to ask for protection in the United States, especially people from Central America, and what happens is that the Asylum law requires a person to be at the border asking for protection.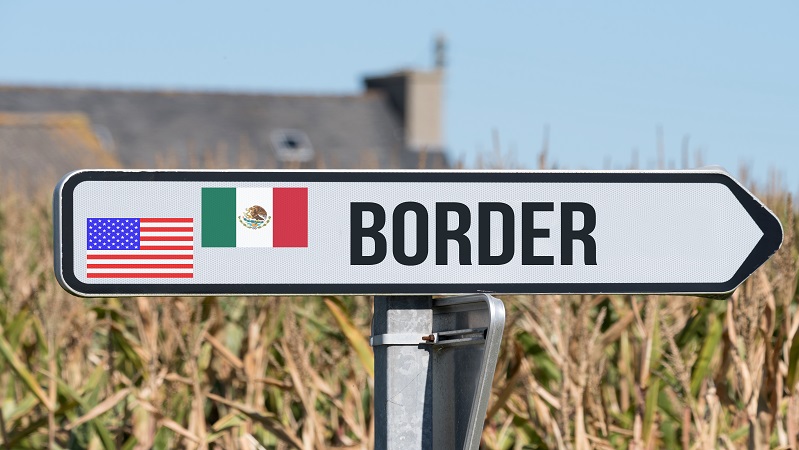 At the beginning of his administration, he tried to close the bridge on the basis of Title 42, he said we had an outbreak of mumps, it is a disease that has many vaccines and is not a problem, so it was denied by the immigration courts.
Then, when COVID-19 started, that gave him the opportunity he wanted to close the border for asylum cases during his administration.
It was something that applied to Venezuelans, Cubans, Hondurans, Salvadorans, people from Africa, from any country.
After the Title 42 order in March 2020, no one could come to the bridge or the border and ask for asylum or request a credible fear interview.
For the last 2 years the border has been completely closed for people who are seeking asylum, the danger and terror that those people live in the camps, the immigrants who are kidnapped around the border, is something very dangerous for the people who are seeking asylum at the border.
That's why we are celebrating today because, finally, the Biden administration has removed Title 42 for COVID-19.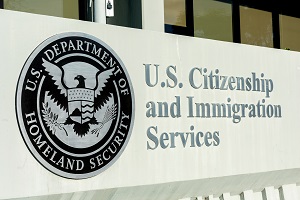 How Did Title 42 Affect Minors?
That was a change last year from President Biden, he announced that he was going to remove the policy but only against children who were alone.
In March 2021, the change began where children can cross the border alone, and everyone saw that the detention centers for children were getting so full that they were very busy and there were children lost in the system.
It was not a fair policy because, for example, there are united families in Mexico, a whole family or a single mother with her children, children who want to ask for protection, want to come together to the United States and cannot do it.
We have had several clients who made the decision to send their children alone to enter the United States.
We have a client who is a single mother, she had five daughters, the youngest was less than 2 years old, and they crossed over alone without their mother because she was trying to take care of them in Mexico, work to support them, provide security for them, but she could not because she had no family, no friends, no support in Mexico because she is not Mexican.
She finally had to make the decision to send her daughters off on their own, they were stuck in the Foster Care system for months, and their mom just wanted to be with her daughters, but that was the decision she had to make to care for them, and no, she is not the only person in this type of example.
There are thousands of families who had to make that horrible decision that no parent should have to make, but immigrants who are in Mexico that are not from Mexico, are in a lot of danger with the cartels, kidnappings, and other horrors because they are very vulnerable living there.
That's what happened last year because the administration just canceled the program for children to apply, but there are many families who needed that protection, as well as adults, people who are traveling alone, who need the opportunity to be able to apply for asylum, to apply for protection in the United States.
Not all of those people qualify, but there is a percentage of 30% or 40% of the people who want to apply for protection to get it from the United States, so it is not fair to close the border to anyone who has the opportunity to be eligible to apply for asylum.
Immigrants Increase Now That Title 42 Is Over
For decades we have had a process for people who are requesting asylum, there can be 30,000 people in a month, people who come to declare their fear of returning to their country, and that is why they want to request asylum.
We have to give those people a credible fear interview with an Asylum officer, review their history, find out if they are going to have a chance to win their case or not, if we deny them, they can appeal once, if not, they are deported because they don't qualify.
There is an Asylum law that states that to qualify, you have to be persecuted for a reason that you should be protected, it can be your race, your political opinion, your nationality, your social group, and if you don't qualify, we have a process to find out if people qualify or not.
If they pass the interview, they still have to prepare for their final hearing in front of an immigration judge, give their testimony, give their evidence, and be cross-examined by prosecutors.
It's a very tough process we have, it's not perfect, but we've had it for years, it's a way to process people coming to the border for protection and we just have to go back to the system we had before, it's not that hard.
The information from politicians and the press is incorrect, we already have a system in place to process people asking for protection.
Applying For Asylum In The Title 42 Era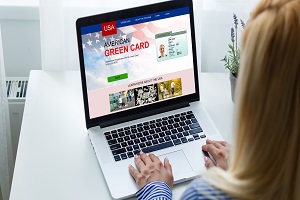 There are people who are still waiting for their opportunity in Mexico to apply for asylum, there are people who have returned to their countries or have gone to other countries as well, there are many people who will be affected by this change and we will have to see what is going to happen.
We have a new rule in the United States that happened weeks ago, in these 500 pages of changes, we can say that, in general, asylum cases will move through the system much faster, so, probably what we're going to see is a lot more people coming to apply for Asylum in the United States, because we've had a 2-year period without this opportunity, and when the system reopens, we will have people already backlogged waiting for their turn.
How To Apply For Asylum Now?
The Title 42 policy has not changed yet, the only thing that has happened is Biden's announcement where he said that he will change this law in the future.
The border between the United States and Mexico is still very dangerous for immigrants, so it is not advisable to send children or families, in fact, no one.
We will have to wait for the final announcement to know how they will process people, but in our opinion, now is not a good time to cross the border and apply for asylum because everything remains the same at this time. There is no way to apply for asylum and it is very dangerous for everyone at the border.
You should inquire with Lincoln-Goldfinch Law so that we can provide you with the changes when they become effective.
If you have further questions about the Title 42, asylum, or your specific case, you can contact us at (855) 502-0555. After a brief 10-minute evaluation of your case over the phone, we will let you know what options you have. You can also follow us on our social networks so you don't miss our weekly broadcasts on Facebook, YouTube and Twitch.
Frequently Asked Questions About Title 42
Share this story!
Contact a U.S. Immigration Attorney Today!
How To Find Us
Austin Office
Lincoln-Goldfinch Law
1005 E 40th St
Austin, TX 78751

Waco Office
Lincoln-Goldfinch Law
1616 Austin Avenue, Suite A
Waco, TX 76701
By Appointment Only
What Our Clients Say
"This Lawfirm is great, very professional and helpful. I love that they are always in communication and always available for when you have questions . 100% recommended by me and my family. Thank you Lincoln-Goldfinch Law"