Petition For Alien Relative & Petitioner's Death
"El Show Sin Fronteras"
Spanish Video Above Translated In English Below
Today's Show
Our hosts for today's show were Karla Arévalo, Fidel Campuzano and attorney Kate Lincoln-Goldfinch. Today we were talking about Petition for Alien Relative or Family Petitions, these are petitions that are not resolved in a short period of time, and attorney Kate was discussing them with us. We focused especially on what options exist in the event that your petitioner is deceased. We are aware that the COVID-19 pandemic worldwide has taken many lives and this may be the case for many in the immigrant community.
Petition For Relatives
As mentioned above, in some cases the person who is going to petition for their relative passes away. In these cases, the way to proceed will depend on what type of petition it is and whether the beneficiary is living inside or outside the United States. Another factor to consider is whether it is a direct or "derivative" beneficiary. There are several conditions depending on the specific situation that may require a co-sponsor, a waiver, among others. But you can rest assured that according to Kate, there is a way to move forward with a petition filed with Immigration even if the petitioner is deceased. In 50% of the cases, it is possible to continue with the case.
Available Options
There are currently two programs available that apply to different cases:
"Humanitarian Reinstatement" – Reinstatement of Benefits for Humanitarian Reasons: It is a benefit that can be approved at the discretion of Immigration. In this case, the possibility can be evaluated if the beneficiary is outside the United States and it is also necessary that the Form I-130 (Petition for Alien Relative) has been approved in order to qualify.
204(l) Program: This program applies to beneficiaries within the United States and does not require that the petition filed with Immigration has been approved. It may be "Pending". For this case, it is necessary to have a Sponsor, which may be another family member who is willing to provide documentation about their salary, income and take on the role of Sponsor of the immigrant.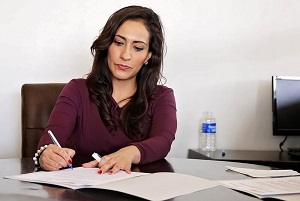 Law 245(i) was a type of amnesty that was passed in Congress several years ago, before 9/11, which said that if a person was petitioned by a family member or employer before April 30, 2001, it would be possible for that person to adjust their status to that of a Permanent Resident, even though they may have entered the country without a Visa.
This law is also taken into account in processing immigration cases when the petitioner dies. Eligibility depends on several factors, so it is ideal to contact us for a free case evaluation.
According to attorney Kate, it is advisable to send the applications as soon as possible, without thinking about what may happen in the future, as well as it is advisable to consult with an attorney in case something happens in the family.
What Happens In Cases Where The Primary Beneficiary Dies?
In Asylum cases, there may be "derivative" beneficiaries who may be the spouse and their children who are minors and unmarried. If the principal applicant dies, each family member must submit their asylum application independently.
According to attorney Kate, there is a way to process an asylum case for "derivatives" if necessary. In general, it will be necessary to evaluate each individual case in order to provide more accurate advice.
Live Questions
We received during the broadcast a question from one of our viewers:
"Hi. (…) What would happen if my husband, who has a Green Card through me, and I have already passed away, would he no longer be able to apply for Citizenship?"
The person in charge of answering this question was attorney Kate. According to her answer, yes, it would be possible for the husband to continue with the citizenship process. The requirement to apply is to have had the Green Card for 5 years, and it is possible to apply 90 days before the 5th anniversary of his Permanent Residence.
However, there is an exception for spouses of Citizens and it consists of being able to apply after only 3 years, applying 90 days before the 3rd anniversary of the Permanent Residence.
The only condition for this benefit is that the beneficiary is still married and living with their spouse. In the case of a deceased spouse of a U.S. Citizen, who was never requested by his or her partner, the VAWA (Violence Against Women Act) program option may also be considered.
Under this program, victims of cruelty or violence in their marriage may apply even if they are divorced or their spouse is deceased. They have two years from the date of the event to apply.
Fidel read us a question received via Facebook:
"Good afternoon. (…) A niece got married to an American Citizen and they had a son, but he had to leave the country because there was a problem and he did not show up to court. He had the opportunity to ask for them but he didn't follow the case and they already divorced but his son wants to adjust his status. What can be done in that case? Thank you."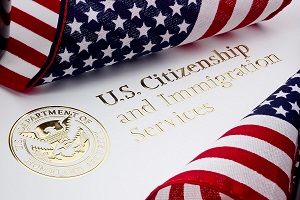 In this case and with the information provided, the most advisable thing to do is to consult with a legal professional, and here at Lincoln-Goldfinch, we will do a free evaluation of your particular case. It is possible for the wife to still be eligible for a VAWA case if there was verbal or emotional abuse, as long as she applies within the first 2 years after the divorce.
Karla read us another question received on the air:
"If my grandfather passed away and petitioned my dad to become a Resident, how long should it take for me to become a Resident as well?"
This case may exemplify the so-called Derivative beneficiaries: grandfather petitioned dad and dad automatically included his children. However attorney Kate indicates that a consultation would be necessary to know more specific information.
For example, if the petitioner's father married when the case was pending, because a Permanent Resident cannot petition for a child who is married. If the father never married, under the 204(l) program, the grandchild could continue as a "Derivative", however more details would need to be evaluated.
In many cases where the petitioner dies, it is necessary to obtain a waiver for the surviving beneficiary. Usually this waiver is based on the prejudice that the beneficiary will receive if not reunited with their relative. In the case of deceased persons, it is sometimes not necessary to submit as much evidence.
Do not be guided by cases that appear to be similar to yours and do not think that when your family member dies the process is finished. It is important that you seek the advice of a legal professional and ask all the necessary questions about Petition for Alien Relative. You can contact us through our social networks Facebook, Instagram, TikTok and YouTube. You can also call us at (855) 502-0555 and we will make a free evaluation of your case in just 10 minutes.
You can now find "El Show Sin Fronteras" on Twitch! Visit our new channel
Frecuently Asked Questions About Petition For Alien Relative
Share this story!
Contact a U.S. Immigration Attorney Today!
How To Find Us
Austin Office
Lincoln-Goldfinch Law
1005 E 40th St
Austin, TX 78751

Waco Office
Lincoln-Goldfinch Law
1616 Austin Avenue, Suite A
Waco, TX 76701
By Appointment Only
What Our Clients Say
"This Lawfirm is great, very professional and helpful. I love that they are always in communication and always available for when you have questions . 100% recommended by me and my family. Thank you Lincoln-Goldfinch Law"