My Spouse Wants To Deport Me, Can I Apply For VAWA?
"El Show Sin Fronteras"
Spanish Video Above Translated In English Below
What Type Of Violence Qualifies For VAWA?
The definition in VAWA says that when someone has suffered cruelty in a relationship, it can be in their marriage, or with their child if the child is over 21 years old, or it can be a parent.
Normally, in VAWA, it is referring to a marriage, it is not necessarily hitting or physical abuse, it could be any abuse in the relationship, it could be emotional, verbal, mental, or economic abuse.
We have clients who can't go out or can't talk to certain friends, can't spend money, can't access their bank accounts or their spouse threatens to call the immigration agency if their immigrant partner doesn't do what that resident or citizen wants, that's called control and manipulation.
It could also be worse abuse, involving battering or sexual abuse, and this type of case does not require evidence of battering or physical abuse, for that matter, most of our VAWA cases have no evidence of battering in the relationship.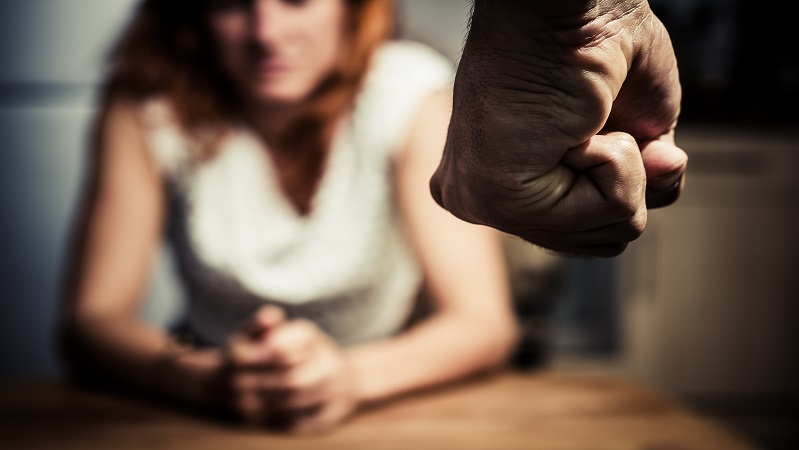 Risks The Abuser May Face Under VAWA
If a person files criminal charges or makes a report to the police, it could result in serious consequences for the person who is the attacker.
That is part of the U Visa which is the Crime Victims Visa, that law exists to help and encourage the immigrant community to trust the police and report crimes.
The VAWA program is to help victims of relationship abuse adjust their immigration status without the help or knowledge of their abuser, so it does not require a report to law enforcement in that type of case.
To win a VAWA case you need to tell your story and tell the story of abuse in the relationship.
We have never heard of a VAWA case being reported to the police. Making a VAWA case is different from making a crime report to the police, in our experience there is no harm to the abuser if the person is a citizen, because they are only reporting information to the immigration agency, and there is nothing they can do against a U.S. citizen.
The information contained in a VAWA packet is private and the abuser will never be able to get a copy of the file and will never be able to talk to immigration.
There is a part of the law that says that after sending a VAWA case to immigration, the immigration agency is strictly prohibited from receiving or giving information to abusers.
Submitting a VAWA application is a way to protect the victim's legal status and safety because immigration will not be able to accept calls.
We know that in a domestic violence relationship, one threat that abusers always make is that they are going to call immigration to inform them that you do not have papers and therefore you are going to be deported.
If the victim makes a VAWA case, that person can rest assured that they are being protected and that even if the abuser is threatening to make a call to immigration, immigration will not be able to take information or give information to that person after receiving the VAWA case packet.
Order VAWA With Multiple Exits
If a departure and re-entry are based on abuse, that applies or affects VAWA cases and eligibility for victims, because many immigrants already know that if there are multiple illegal entries into the United States, they automatically carry penalties.
If someone, for example, has been in the United States for more than a year without a permit and leaves and returns without a permit, then a punishment called permanent punishment begins, which requires a ten-year departure.
There is a waiver only in VAWA cases that say that if the exit and entry were because of the abuse the person was suffering, and it is connected to the abuse, we can forgive that punishment, this only applies to VAWA cases, it does not exist in family cases.
That's why sometimes there are people who are still married and are trying to work things out in their marriage but sometimes it is better for those couples to apply for VAWA if the immigrant is carrying a bar that we can forgive, instead of a family petition, we know that is a delicate thing, but that is a possibility.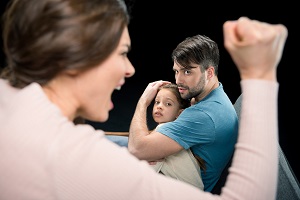 LGBTQ+ & VAWA
The law protects men and women equally, and in Pride Month it is important to recognize that people in same-sex marriages can also benefit under VAWA.
It does not matter if they are male or female, in all states in the United States it is legal to marry as a same-sex couple.
The VAWA program applies to men and women, same-sex marriages, no matter in the eyes of immigrants.
Can I Apply for VAWA If The Abuser Has Residency?
A person who is married to a resident can apply for VAWA, it is normal, the same as a marriage to a U.S. citizen.
In the past, we had a two-year wait for spouses of permanent residents.
Now in a VAWA case, there is no wait in this category, the paperwork and processing time for spouses of residents or citizens are the same.
It is different when we talk about parents of citizen children, when the child turns 21 years old and has been abused and is cruel to their parent, the parents may qualify for VAWA.
This applies only to parents of citizens, as parents of permanent residents cannot apply for VAWA.
VAWA By Both Parties
When a husband is petitioning for his wife, a part of this case is the sponsor, the petitioner has to demonstrate to the Government that he or she will support his or her husband or wife at a level of 125 percent of the poverty guidelines which can be around $20,000 for a two-person couple.
The petitioner has to submit an agreement with the government, the immigrant has to prove their income with their taxes, with check stubs and things like that, and then after the immigrant has adjusted immigration status, the spouse remains responsible for that person until the person obtains citizenship.
In the VAWA case there is no such requirement, so the abuser in a VAWA case, who would normally be the petitioner, is not a party to the case, they don't know anything about the case, they don't have to sign anything, they don't have to commit to anything.
What Happens If I Have VAWA & A Petition At The Same Time?
If the immigrant is married to a citizen and has a pending proceeding, we do not know if it is just a family petition, form I-130, or if it is an adjustment of status that includes permanent residency.
The status of the case depends on the pending immigration proceedings,
If you have filed the I-130 family petition, that pending or approved case is helpful in a VAWA case.
To win an I-130 case, you have to prove to immigration that that marriage is a bona fide marriage, and that is part of a VAWA case, you also need to prove the marriage for that program.
If the immigrant has a pending adjustment of status for permanent residence, this case will end in an interview with their spouse at immigration, then that person will have to cancel or change this case to a VAWA case.
Depending on where that adjustment of status case is in the process, it may be possible to change the case from an adjustment of status based on a marriage to an adjustment of status based on VAWA.
The reason for doing that is because that form of the adjustment of status, form I-485, has a fee that is a lot of money, it is $1,225 that you have to pay directly to immigration.
Another thing that is very important to explain is when someone has been eligible for VAWA and has divorced if they remarry, that will cancel their VAWA eligibility based on the last marriage.
If the immigrant plans to get divorced and apply for VAWA, they should not marry that new person until they have obtained permanent residency, or that will cancel their VAWA eligibility.
We had a client years ago who was applying for VAWA as the daughter of her stepfather, who abused her mother and stepchildren.
She had a VAWA case, an adjustment of status pending, and we were waiting for her interview so she could adjust her status, she sent us an email saying that she got married that weekend and it was a celebrated marriage, that was bad news for her VAWA case because she was automatically no longer eligible for her permanent residency.
Nowadays, we give a letter to our clients whenever we start a case, saying that if you have plans to change something big in your life, like moving, getting married, getting divorced, or something like that, please talk to us before taking action.
That is an important point for those who are eligible for VAWA, they should not marry someone else if they want to pursue their VAWA case for their ex.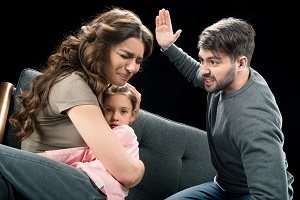 Parents & VAWA
In the case of children, they cannot marry, because, in the immigration definition of a child, it is a single person, if it is a parent it would be possible to marry.
As we always say, these answers are the kind of things we have to give as legal advice, individually and personally in a consultation.
No one should take our general information as legal advice for their immigration status at this time, we have to speak in person to give those answers to the immigrant community, because every case is different.
VAWA & When You Are No Longer Living Together
If a child is the one who has suffered violence, it is important to apply for VAWA before turning 21 years old, there are exceptions for people who did not know or have a reason for not applying for VAWA earlier.
There is a deadline for children, no matter if the stepfather is still married to his mother or living in the home, if the child has suffered from his stepfather, he can apply for VAWA until he turns 21.
One important thing to mention is that attorneys who have represented the couple in a family petition should not convert that case to a VAWA case representing only the victim. should not convert that case to a VAWA case representing only the victim.
At Lincoln-Goldfinch Law we have lawyers we trust to refer our clients to, they are very good, and when we have to share a case we send our clients directly to them and they do the same with us.
Should you have further questions about VAWA, your relationship, or your specific case, you may contact us at (855) 502-0555. After a brief 10-minute evaluation of your case over the phone, we will let you know what options you have. You can also follow us on our social networks so you don't miss our weekly broadcasts on Facebook, YouTube, and Twitch.
Frequently Asked Questions About Threats & VAWA
Share this story!
Contact a U.S. Immigration Attorney Today!
How To Find Us
Austin Office
Lincoln-Goldfinch Law
1005 E 40th St
Austin, TX 78751

Waco Office
Lincoln-Goldfinch Law
1616 Austin Avenue, Suite A
Waco, TX 76701
By Appointment Only
What Our Clients Say
"This Lawfirm is great, very professional and helpful. I love that they are always in communication and always available for when you have questions . 100% recommended by me and my family. Thank you Lincoln-Goldfinch Law"