Latest DACA Updates – What Do They Mean?
"El Show Sin Fronteras"
Our broadcast today was a Breaking News special, where we were joined by attorney Kate and Fidel, the administrator of our Lincoln-Goldfinch Law Firm. Today's topic was the DACA program, the breaking DACA updates that affects it, and what these changes mean for Dreamers and the immigrant community.
We have received calls from many of our customers asking us what they should do next. Precisely the objective of our broadcast today is to empower and inform the immigrant community so that each person can make their own decisions regarding their particular situation.
History Of The DACA Program
The DACA program originated during the Obama presidency in 2012, as attorney Kate had the opportunity to tell us, and during its creation, this program did not follow the typical law-making process regulated under the Administrative Procedure Act.
As soon as the program was announced, beneficiaries began receiving Deferred Action and Work Permits, and then renewals every 2 years.
The program continued to operate in basically the same way for several years, until during the Trump administration the ability to file initial DACA applications was suspended, with only renewal applications being possible. This situation changed during the summer of last year, due to a Supreme Court Ruling ordering that the initial DACA applications be reinstated.
We have been, since then, processing and filing both initial applications and DACA renewals. The eligibility factors remain broadly the same:
Have entered the United States before your 16th birthday, or before June 15, 2007
Born after June 15, 1981
Have passed the GED (General Educational Development Test) or be taking GED classes.
Recently, Texas Attorney General Ken Paxton filed a lawsuit backed by eight other states alleging the illegality of the DACA program.
He argued that when it was established by former President Obama, it did not follow the regular approval process where public participation spaces are allowed, which is why he called it illegal. Last Friday, July 16, Federal Judge Andrew Hanen ruled in favor of stopping the possibility of filing an initial DACA application.
Is It Possible To Get A DACA Renewal Now?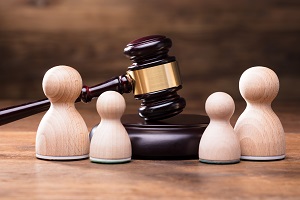 According to the ruling issued by Judge Hanen, only initial DACA applications will be affected on a temporary basis. So DACA recipients who need to submit their renewal applications will have no problem doing so.
We understand that this process has been full of ups and downs, but we will be here to guide you and point you in the right direction as regulations change.
Attorney Kate indicated to us that there are potentially several ways in which this situation can come to a positive resolution for the migrant community.
His recommendation is not to stress about it, as the new administration is pro-DACA and pro-Dreamers, and has been determined to try to keep the program running as smoothly as possible. This demand is probably the push the program needs to establish itself definitively.
What Recommendations Do We Have For Those Who Want To File An Initial DACA Application?
Many of our clients have trusted us to assist them in filing their initial DACA application, what do we recommend to them? what do we recommend to those who have not yet started the process?
In order to apply for DACA, it is necessary to obtain evidence of the physical presence in the country at least every 3 months from 2007 to 2021, and as attorney Kate pointed out to us, it is a time-consuming process in which evidence should be collected, for example, from academic studies, records of past employers, bank statements, gym memberships, among other things.
Likewise, Kate is emphatic that no one should give up on their DACA application because of this new ruling.
This does not mean that the program has been completely stopped. On the contrary, she advised continuing with the process, since what this ruling represents is only a pause.
According to the ruling issued by Judge Hanen, the initial applications can still be accepted but cannot be approved.
Subsequently, the director of the United States Citizenship and Immigration Services (USCIS) issued a statement indicating that it would do so.
This means that they will receive the application, charge the usual fee of 495USD, process it and it will be pending the resolution of this ruling.
There are three ways this situation can go according to attorney Kate. The first is for the Biden administration to appeal Judge Hanen's ruling, which has already been announced so that the court order could be reversed and USCIS would have the authority to begin approving applications at once under this appeal.
The second is that the Biden administration decides to officially implement the DACA program, so it would go through the regular approval process, allowing for a public comment period that would last approximately 6 months.
I might even modify it and expand it so that more people can benefit. The third way is for Congress to pass legislation regarding Dreamers that could lead to them obtaining permanent legal status, and this lawsuit could be a good incentive for Congress, as Fidel pointed out.
What Would Be The Risks Of Applying For DACA Right Now?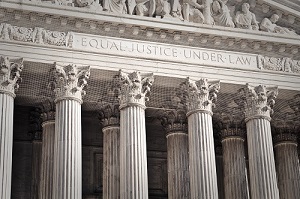 The only risks that someone who decides to submit their DACA application would face if there is no positive resolution to this claim are the loss of the money invested in filing the application and/or the application is denied.
According to attorney Kate, it is highly unlikely that this will happen, as the current administration has publicly announced that it is committed to ensuring the continuity of this program.
In a worst-case scenario, the Biden administration would decide to re-launch the DACA program under a new regulation, and even then Kate thinks that cases already being processed could probably be approved under these new regulations.
Is it safe to apply? Wouldn't it put those who apply under the radar?
Fidel agrees that it would be a potential risk, however, he points out that due to the administration currently in power, it is safe to submit the application as those who do so cannot be placed in deportation proceedings.
The Biden administration is focusing its immigration efforts on people who entered the country after Nov. 1, 2020, people who are part of street gangs or who have committed serious crimes.
Is It Safe To Apply For An Advance Travel Permit?
At this time, Advanced Parole applications have not been affected, as they are separate from the DACA program.
This type of application usually takes about 3 months to be approved.
The USCIS director also mentioned that they are still receiving applications for Advance Travel Permits, however, it is understandable if they prefer to wait for a final resolution on the program.
How Do You Obtain This Advance Travel Permit?
There are 3 reasons why a DACA recipient might apply for a waiver:
Humanitarian reasons
Employment
Education
As for humanitarian reasons, an example might be when you apply for permission to travel to visit a sick or dying relative.
Instead, it may apply for employment-related reasons in the case of an employment-related event.
In the case of secondary school or university studies, it could also be applied.
Kate recommends planning ahead in case the reason is humanitarian, as Emergency Travel Permits are not usually approved.
So if you have a family member you want to see within the next 6 months, you should apply as soon as possible, as the process takes a while.
What Is The Difference Between An Emergency & A Non-Emergency?
If you have an emergency for which you must apply for a Travel Permit, it is possible to schedule an appointment to present evidence that it is an emergency to USCIS.
They tend to be very selective when scheduling appointments, just as they are selective with the type of evidence they accept. So if you have a family member who is seriously ill, you could ask the treating doctor to write a letter explaining your family member's condition and present it as evidence during the interview.
However, this process can easily take about two weeks, so it is advisable to plan all the details in advance.
If you have any additional questions or concerns regarding this or any other immigration-related issue, please do not hesitate to contact us for free legal advice at (855) 502-0555. You can also follow us on our social networks Facebook, TikTok, and Instagram.
Frecuently Asked Questions About Latest DACA Updates
Share this story!
Contact a U.S. Immigration Attorney Today!
How To Find Us
Austin Office
Lincoln-Goldfinch Law
1005 E 40th St
Austin, TX 78751

Waco Office
Lincoln-Goldfinch Law
1616 Austin Avenue, Suite A
Waco, TX 76701
By Appointment Only
What Our Clients Say
"This Lawfirm is great, very professional and helpful. I love that they are always in communication and always available for when you have questions . 100% recommended by me and my family. Thank you Lincoln-Goldfinch Law"