Why Should I Hire An Immigration Lawyer?
"El Show Sin Fronteras"
Spanish Video Above Translated In English Below
Being An Immigrant In The U.S. & No Legal Counsel
When it comes to immigration, it is very important to obtain legal and professional advice. Just because it seems easy at first glance, does not mean that it is.
People inside or outside the United States often think that they have all the requirements to file an application or petition for one of their family members. Still, unfortunately, that does not mean that their case will be successful.
Your immigration history, family history, criminal record, and even your social networks can negatively influence your immigration process, small details that are not usually taken into account due to lack of knowledge, are often the most common causes of unfavorable results in an immigration case.
What Is A Legal Team For?
A legal team is one of the pillars of an immigration lawyer. They usually take care of many things, but the most important point is when a client's immigration case begins.
The legal team must know the immigration lawyer's client's case strategy. That is to say, based on the specific situation each person who engages the services of the immigration lawyer, will proceed in this or that way, and this is what determines the rest of the case.
A person wants to make sure that the legal team they choose, along with their immigration lawyer, determines the right strategy so that there are no unforeseen events or changes in their immigration case.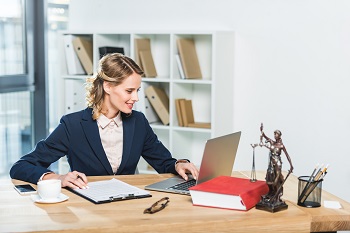 Generally, the key point to an immigration case is the strategy that the immigration lawyer and legal team will determine in your case, to move forward and approve your legal status in the United States safely.
The immigration lawyer and legal team are the ones who will know the specifics of each law, and they are the ones who are qualified to be able to tell their clients what the best strategy is.
Why Does My Immigration Lawyer Ask for So Many Documents?
An immigration lawyer always needs to confirm the information the client is providing to the legal team.
It is very common for people to initially tell their stories in a different way than what happened. Many times they don't remember very well what happened, and that's why they will always want to confirm everything that happened to them.
An example is entries and exits through the U.S. borders, how many there were and what happened at each one, how many years they have been in the U.S., whether they arrived alone or accompanied, and what the officers at the border told them.
At Lincoln-Goldfinch Law our day-to-day practice is to review many documents, and it is a fundamental task for an immigration lawyer to be able to confirm and corroborate those details that the client shares.
That is precisely where an immigration lawyer relies on your history and the details of your story to create the best strategy for your immigration case.
What Are The Concerns Before Hiring An Immigration Lawyer?
Often people who have been through traumatic and sensitive situations tend to feel more distrustful than any person would normally feel on certain occasions.
At Lincoln-Goldfinch Law Firm we have dealt with all kinds of situations, many times people who call us tell us that they already know what they are looking for, and they tell us about the immigration process they are interested in, but they do not know what they are looking for. This is very sensitive because we are talking about U.S. immigration laws and how every detail can positively or negatively impact an immigration case.
There are many, many details that immigrants, or people who have not studied immigration law, are unaware of, and those are the exact details that can affect the course of your application.
One reality that an immigration lawyer's team is faced with when speaking with prospective clients is that it is common knowledge that all immigration forms are available online and are written in English, many people tell us that they can fill out those forms on their own, but it is not that easy.
The immigration lawyer and legal team not only fill out those forms, but they also put together a case to present to the immigration officer so that they understand that you do deserve this right and that you do not just qualify.
Immigration Lawyer Provides Peace Of Mind In Your Immigration Case
As has been mentioned, an immigration case is more complex than many realize, and even the smallest mistake can result in either a delay or denial of your case.
Just having the peace of mind that you are with a legal team that is dedicated to this every day and will be there any time you need them is truly invaluable.
Also having the assurance that you are not going to lose your money with a reliable immigration lawyer is very important, because we have seen and had many clients who have been victims of scams when trying to start this immigration path in the United States.
Why Is My Wife's Case Taking Longer Than Mine If They Are Similar?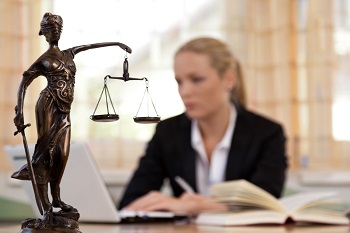 Many people tend to compare their immigration case with that of a friend, relative, or even a spouse.
This is a common mistake that we often encounter because we have even had joint cases of immigrant spouses in the United States, and even then, you cannot expect aspects such as waiting and processing times, receipt of documents, and so on, to be the same.
By the time an immigration case reaches the immigration agency USCIS, the packages of those applications are processed in different ways. A different officer works on each application, so these applications do not necessarily stay together even if they are from a couple or a mother or father and child.
For example, one officer may process faster than another because they have more experience, and even if the husband's or wife's case was sent at the same time, it will take longer because the officer may have started working a week earlier than in the other case.
There are many details that a client is not aware of, and when these situations occur, people tend to compare their cases and begin to feel differently about their immigration lawyer, but the reality is that no two cases are alike.
It does not matter that certain elements in your case and your spouse's case are shared, and that specially does not mean that the course of the case will be similar to the immigration agency.
Can My Immigration Case Be Done Faster As A U.S. Citizen?
At Lincoln-Goldfinch Law Firm we have had many types of cases and contacts with new clients who come to our lines seeking immigration relief for themselves or their loved ones, whether they are immediate relatives (mother, father, children, siblings) or spouses.
On one occasion we received a call from an American citizen who wanted to ask for his wife who was inside the United States and was in the DACA program. The wife was already on an immigration course with DACA and the U.S. citizen husband wanted to apply for the Fiancé Visa or K1 Visa, so that he could arrange his wife's papers more quickly.
Clients often believe they have all the knowledge an immigration case requires, but are unaware of the risks involved in making a bad decision, including an order of deportation and immigration bar, which are the most common options.
An immigration lawyer must know how to understand what the client wants, and what they need, because many times the options available to a family or couple are not what they are looking for, and sometimes the best option is not to pursue an immigration case.
How Can An Immigration Lawyer Help You?
There is no greater relief than being in good legal and immigration hands, especially when you are an immigrant in the United States and your goal is to be reunited with your family again.
The advantages of having an immigration lawyer who cares about you, your rights and your personal history bring benefits that many cannot imagine.
It must be understood that immigration law is complex and constantly changing, and procedures in which professional guidance and assistance are necessary.
Many times immigrants take their situation inside or outside the United States for granted and do nothing to improve their life situation. Therefore, an immigration lawyer on your side can show you alternatives that you are probably unaware of.
Lincoln-Goldfinch Law Firm is dedicated every day to bringing peace to the immigrant community and reuniting families in the safest way for all, and to achieve this, you have to know immigration law inside out, you have to put together a flawless strategy, and you have to fight for the rights of every one of our clients.
Should you have additional questions about your specific case, you may contact us at (855) 502-0555. After a brief 10-minute evaluation of your case over the phone, we will let you know what options you have. You can also follow us on our social networks so you don't miss our weekly broadcasts on Facebook, YouTube, and Twitch.
Frequently Asked Questions About An Immigration Lawyer
Share this story!
Contact a U.S. Immigration Attorney Today!
How To Find Us
Austin Office
Lincoln-Goldfinch Law
1005 E 40th St
Austin, TX 78751

Waco Office
Lincoln-Goldfinch Law
1616 Austin Avenue, Suite A
Waco, TX 76701
By Appointment Only
What Our Clients Say
"This Lawfirm is great, very professional and helpful. I love that they are always in communication and always available for when you have questions . 100% recommended by me and my family. Thank you Lincoln-Goldfinch Law"