Immigration Attorney & Paralegal Break Down Social Media "Advice"
"The Goldie Show"
Despite the risks, there is still a significant number of people who opt for the do-it-yourself approach when handling immigration cases. They rely on online platforms, such as forums and social media sites to gather insights from others who have gone through similar experiences. This trend has become more prevalent with the popularity of shows like "90 Day Fiancé." Individuals take matters into their own hands, believing that if others can do it alone, so can they.
However, reliance on strangers' personal experiences can be dangerous. Misinformation is present on the internet, so it's crucial to exercise caution. It is essential to conduct thorough research and ensure that you obtain accurate information. To achieve this, seeking the assistance of an immigration attorney from Lincoln-Goldfinch Law is highly recommended. By doing so, you can benefit from their experience, find peace of mind, and embark on your new journey with confidence.
You'll know more about common misconceptions and questions related to immigration. You will also explore the potential impact of changing one's last name, rejected expedited requests, and social media posting in the immigration process. We will examine the necessity of seeking legal assistance when dealing with immigration cases. By shedding light on these matters, you can have clarity when navigating the complexities of immigration procedures.
Does Changing Your Last Name Affect The AOS Process?
AOS or adjustment of status refers to the application for a Green Card or the process of adjusting one's immigration status. However, it is essential to understand that not everyone automatically qualifies for adjustment of status. The eligibility criteria and procedures can vary depending on different circumstances.
One common route to obtain a Green Card is through family-based immigration, often depicted in movies like "The Proposal." This option allows U.S. citizens and permanent residents to sponsor certain immediate family members. The process typically involves filing a petition establishing a qualifying relationship with those involved.
However, if you entered the United States on a K-1 Visa, you may wonder if changing your last name will impact your immigration process. It's worth noting that immigration authorities do not place significance on a person's last name. Many cultures have naming traditions and do not adopt their spouse's last name. USCIS (United States Citizenship and Immigration Services) is primarily concerned with verifying eligibility requirements rather than evaluating assimilation into U.S. culture.
While changing one's last name to that of one's spouse is optional, it does not carry any substantive weight in the immigration process. It is a myth that such actions will have no influence on the processing time or outcome of their application. The focus should instead be on meeting the necessary eligibility criteria established by USCIS.
Therefore, individuals should not worry about switching their last name or conforming to specific naming customs to expedite or delay their immigration case.
Can Your Immigration Case Be Delayed Because Of Rejected Expedite Request?
Expedited processing of immigration cases is a common desire among many applicants. The I-131 form, known as Advanced Parole or Refugee Permit, permits individuals to travel while their application is pending. It is also applicable to those otherwise unable to travel. It is part of a larger packet that includes the Green Card application.
Furthermore, it also has the Employment Authorization Document (EAD), which serves as a Work Permit. While rejecting an expedited request may be disappointing, it does not necessarily lead to delays in the overall adjudication of the Green Card application.
It is essential to understand that the denial of an expedited request does not impact the processing of the remaining parts of the application. The review and assessment are separate in the Green Card application. Thus, even though you have rejected the request, it will not cause a delay in the overall processing.
It is worth noting that the rejection of an expedited request is not uncommon, as USCIS evaluates such requests carefully. They consider cases based on genuine urgency, such as significant financial loss to a company. Urgent humanitarian reasons, such as caring for a vulnerable individual or requiring medical treatment available in the United States, are also prioritized. These compelling life-or-death reasons are the ones that hold the most weight with USCIS when dealing with expedited requests.
While the desire to expedite travel and be with family during holidays is understandable, it is generally not considered an urgent reason for expedited processing. It is essential to remain patient and trust in the ongoing adjudication process, although rejecting an expedited request may be disheartening.
USCIS is committed to managing the workload and processing cases efficiently. In complex situations, seeking guidance from immigration attorneys can be beneficial, as they can provide valuable advice and assistance throughout the process.
Do You Need Legal Help In Dealing With Immigration Cases?
Some believe that hiring an immigration attorney is unnecessary when dealing with Visas. They think that attorneys merely check off items to send and are only interested in profit. A few people advocate for individuals to research and handle the process by reading online forums. This viewpoint raises concerns and prompts further examination of the role of immigration attorneys in such cases.
It's crucial to remember that not all attorneys are the same, and some may not meet expectations. However, it's important not to make sweeping judgments based on isolated incidents. There are numerous dedicated and ethical attorneys with experience in immigration cases.
Cultural backgrounds and personal experiences can shape perceptions of attorneys. Still, it's essential to find reputable and reliable legal representatives. Despite rare adverse occasions, attorneys can make a significant difference in the success of an immigration case. However, it's detrimental to do your research. You can seek reputable legal agents knowledgeable in immigration law and check their reviews.
Some are reputable attorneys, like those at Lincoln-Goldfinch Law, that are committed to helping their clients navigate the complexities of immigration law. Some even have a personal connection to immigration, fueling their passion to assist others with genuine care and concern.
While it is true that some information can be found online, relying solely on forums may lead to misinformation, misunderstandings, and inadequate representation. Forums often present extreme cases and do not account for the complexities that lie in between.
Immigration attorneys, on the other hand, draw from their extensive experience to recognize patterns, red flags, and potential pitfalls that may arise. Hiring an experienced attorney ensures a comprehensive understanding of one's unique situation.
Is It Important To Have Legal Representation?
Filing immigration forms may seem straightforward, but a simple mistake can have significant consequences. You may encounter difficulties Despite initially believing you could handle the process. You may misinterpret the fee descriptions and miss essential fees, which may result in the rejection of your entire application.
The intricacies of filing fees and form requirements can be confusing, even for those attempting to follow USCIS instructions. Online resources may not always provide the level of detail required, leading to misunderstandings and miscalculations.
Something as seemingly minor as missing a page or failing to include passport photos can result in rejection. Therefore, engaging an attorney offers the assurance of meticulous attention to detail and a complete application.
Lawyers, like those at Lincoln-Goldfinch Law, are thorough in their approach to immigration cases. They meticulously review each page, verify fee calculations, and ensure inclusion of all required documents.
Their experience helps prevent common pitfalls, such as sending the application to the wrong address, which could result in delays or lost paperwork. Their help can significantly reduce stress and increase the likelihood of a successful outcome. However, you may wonder if your post online impacts your case. 
Can Your Social Media Posting Hurt The Immigration Case?
While social media activity may not directly affect an individual's immigration case, it is essential to exercise caution in what is shared online. The Department of State handles Consular Process and primarily examines social media for security purposes. The authorities are more focused on identifying potential risks, such as posts related to guns or gang affiliations.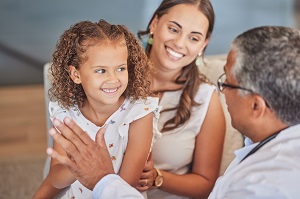 Any misinformation shared on social media can add to the confusion surrounding immigration matters. However, it may not necessarily prejudice one's immigration case.
The advice to be mindful of social media posts is particularly relevant for individuals considering sponsoring someone. While USCIS and Consular officers primarily assess an applicant's eligibility based on official documents and interviews, it is prudent to maintain a responsible and respectful online presence.
Although social media posts may not directly harm an immigration case, displaying inappropriate content could raise concerns. By being responsible online, applicants can avoid any unnecessary complications in their immigration cases.
Conclusion
The popularity of online forums and social media platforms has led some to believe that they can navigate the complexities of immigration law without professional guidance. However, relying solely on anecdotal evidence and online research can lead to inaccuracies and potentially derail the application process.
It is crucial to recognize that not all information found on the internet is reliable or up-to-date. Immigration laws are complex and subject to change, so consult with experienced immigration attorneys from Lincoln-Goldfinch Law.
If you have additional questions about your immigration case, or your specific case, you may contact us at (855) 502-0555. After a brief 10-minute evaluation of your case over the phone, we will let you know what options you have. You can also follow us on our social networks so you don't miss our weekly broadcasts on Facebook, YouTube and Twitch.
Share this story!
Contact a U.S. Immigration Attorney Today!
How To Find Us
Austin Office
Lincoln-Goldfinch Law
1005 E 40th St
Austin, TX 78751

Waco Office
Lincoln-Goldfinch Law
1616 Austin Avenue, Suite A
Waco, TX 76701
By Appointment Only
What Our Clients Say
"This Lawfirm is great, very professional and helpful. I love that they are always in communication and always available for when you have questions . 100% recommended by me and my family. Thank you Lincoln-Goldfinch Law"