How To Get A Work Permit In The United States?
"El Show Sin Fronteras"
Spanish Video Above Translated To English Below
Definition Of Work Permit
It's a document that is known by many names, Work Permit, EAD. There are different types of cases that come with a work permit, there are Employment-Based Visas, DACA, people who have a pending court case, and have an adjustment of the status case pending.
The work permit is a document that looks like a license, sometimes has a picture of the person, and also permits you to travel at the same time but that is a separate benefit from the work permit.
With this document, you have the right to obtain a driver's license in any state in the United States, and obtain a driver's license card and social security number.
The benefit of a work permit is that it is possible to work for any business or company in the United States, you don't need to work only for a specific company.
Depending on the type of work permit, you have an expiration date on your document, normally it has durability and validity of one year.
Is It Difficult To Renew The Work Permit?
Normally the renewal of a permit is not stressful, because the first application is the most difficult depending on your eligibility.
If you are applying for a U Visa, VAWA, adjustment of status, or DACA work authorization, you must prove your eligibility for this benefit on the first application, depending on your case type.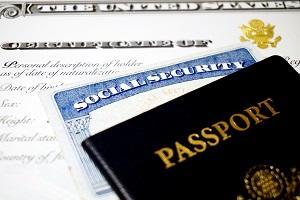 For VAWA, you must prove that you have suffered cruelty and mistreatment in the United States, for DACA, you must prove the time you have had in the United States since 2007, for an adjustment of status based on a marriage to a citizen, you must prove that it's a bona fide marriage.
Each case comes with its requirements, and in the first package you have to prove everything, usually, comes with work permit eligibility, but when you are renewing, all that evidence has already been sent with immigration, so you just have to prove that you are still eligible.
In DACA you don't have to prove your presence since 2007 or your academic diploma, these documents are already in your file, so it's not necessary to submit them again, it is a little easier to renew your work permit.
Do I Need A Lawyer To Renew My Permit?
Every case is different, but when someone is doing a renewal, it means they have a pending case, an Asylum case, deportation defense, adjustment of status, VAWA, and U Visa.
All of these types of cases are very complicated and everyone should have an attorney representing them.
Many people did their first DACA and have been doing their renewals using the services of a clinic for example, because there are organizations that offer clinics to help Dreamers renew their work permits, and they are very simple applications.
If you use the services of a clinic, a group, or a non-profit organization in your case, that's enough, but it's always worth having a licensed attorney review your case because there are many ways to make mistakes with immigration.
For example, for a person who has DACA, even if you have done your renewal 2 or 3 times you already know how to fill out the forms, but there are required evidence or complications that may arise, such as a departure under Advance Parole, an arrest, a change in your history, and if there's a complication or if immigration rejects the package because it does not contain all the requirements, you may lose the time and the time to get your work permit.
Many Dreamers already have a steady jobs and they mustn't waste their time without a work permit, as they may lose their job.
When you are talking about immigration paperwork and legal status with immigration, it's very important in a person's life, and you should give your immigration process the respect that it deserves.
For many, it's a good idea to try to save your money for groceries, but when we are talking about your eligibility to work, to have your license and be able to drive, to have your social security, to not be afraid of being caught, arrested and deported, it's worth hiring the services of an immigration attorney.
How Can A DWI Affect Your Work Permit?
Immigration law and criminal law is a very complicated thing, normally, in an immigration case when we have in front of us a VAWA case, U Visa, or an adjustment of status under a marriage, if the applicant has charges such as a DWI or has had a DWI conviction, that is called a "Crime Involving Moral Turpitude". This may hurt your chances of being able to obtain permanent residency.
In the DACA program it's different, when the president announced this program, he announced that a DWI offense automatically canceled eligibility for DACA.
Most criminal defense attorneys don't know this, because they understand that normally for immigration purposes a DWI does not count, but not so for a DACA case, and you cannot renew a DACA when you have pending DWI charges.
We being immigration lawyers can write a letter explaining this to give it to the criminal lawyer so that they can share it with the prosecutors so that they can get an agreement between them.
Whenever an immigrant has had an arrest or criminal charge, they should have an immigration attorney working with their criminal defense attorney to obtain the necessary results to protect their immigration status.
What Is The Minimum Age To Apply For A Work Permit?
It's possible to have a work permit for young people under 18 years of age, but it's not necessary to obtain a permit for children.
We have had many clients who preferred to have the work permit to obtain the social security number, to have everything ready in their documentation.
Normally, when you are applying for a work permit, you have to pay a fee to immigration, a filing fee, and sometimes the family decides that it is not worth it for the children.
When the permit and the social security number come, that social security number is the one that the person is going to have for the rest of their  life, no matter their immigration status, it is going to be their ID for their permit, their permanent residence, citizenship, retirement.
That's why it's worthwhile to get that number for a person residing in the United States as soon as possible to have a record, pay taxes, have a Credit Score, and everything, but in response, children can have a work permit if they qualify.
Is A Work Permit The Same As A Green Card?
A Green Card and a work permit are very different, a work permit is temporary, it usually comes for 1 year and has to be renewed every year.
Several people have the DACA program, or also, when a person who is in court has a pending cancellation of removal asylum case but their court is not due until year 24, that person can apply for their work permit and renew it every year until they obtain their final status.
The same is true for residency immigration cases, VAWA, and U Visa.
The work permit you are granted is to cover the waiting period until you can obtain permanent status.
With a Green Card, permanent residency is a permanent status that comes and lasts a lifetime, but the cards do expire.
People must renew their Green Card every 10 years, but their permanent resident status is still valid, and if you don't renew your card even if it is not something that's recommended, it'sa status that someone has for life, and you can also apply for citizenship after the required time.
Can I Only Request One Work Permit?
No, a work permit is a legal and protected status, and for our clients even though they are in a long process of waiting for residency when the time comes that they receive their work permits, it is a moment of celebration with us, we take a souvenir photo because it is life-changing, to have documents, permission to work and to be able to legally seek employment in the United States.
There is no way to just apply for a permit without another status included and DACA, for example, is a status that comes with deferred action, it is a type of benefit program.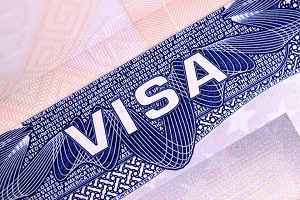 VAWA, U Visa, Adjustment of Status, Asylum, all of those types of cases come with benefits, where the applicant may be eligible for work authorization.
There are several other types of deferred action, but the work permit is always based on that other case that the immigrant is requesting or receiving.
How Long Does It Take To Get A Work Permit?
When we're talking about an adjustment of status, let's say someone is arranging for their child or their spouse, we submit the form I-485 which is the adjustment of status.
That process can take up to 1 year or more, but the work permit arrives faster.
The permit is to cover the waiting time for the final benefit, when a permit comes with asylum, adjustment of status, or cancellation of removal, it's to give you immigration status with your work permit until you can get final or permanent status.
Do I Have To Stop Working If USCIS Hasn't Responded To Me About My Permit?
Depending on the type of permit and when you applied for renewal, you may be able to continue working.
Most work permits come with a law that says that if you apply to renew your permit before your card expires, it is automatically extended.
This benefit applies to some cases, for example,  unfortunately it doesn't apply to DACA.
If someone is in that situation, they should consult with Lincoln-Goldfinch Law and we can assure them if they are still eligible to work and can be prepared in case their employer has questions about their new permit.
In case you have additional questions about your work permit, renewal, or your specific case, you can contact us at (855) 502-0555. After a short 10-minute evaluation of your case over the phone, we will let you know what options you have. You can also follow us on our social networks so you won't miss our weekly broadcasts via Facebook, YouTube & Twitch.
Frequently Asked Questions About Work Permits
Share this story!
Contact a U.S. Immigration Attorney Today!
How To Find Us
Austin Office
Lincoln-Goldfinch Law
1005 E 40th St
Austin, TX 78751

Waco Office
Lincoln-Goldfinch Law
1616 Austin Avenue, Suite A
Waco, TX 76701
By Appointment Only
What Our Clients Say
"This Lawfirm is great, very professional and helpful. I love that they are always in communication and always available for when you have questions . 100% recommended by me and my family. Thank you Lincoln-Goldfinch Law"