How Quickly Can You Get A Green Card For Your Parents?
"El Show Sin Fronteras"
Work Permit Renewals Update
There is great news about Work Permit Renewal Extension, this is a good news announcement that took effect the past fourth of May, and essentially what it does is it automatically extends Work Permits for people in certain categories who are applying for a renewal.
The reason for this is that Work Permit renewals are taking a long time and it's affecting people who apply before their Work Permit expires.
They're waiting and waiting for their new one to come in, and many people lose their jobs in the interim, it's a bad deal.
USCIS's solution is to extend the automatic extension of a Work Permit when a renewal has been filed, so you always need to file the renewal before your Work Permit expires, that's a key part of this and it's only for certain categories.
It applies to people with refugee status, asylum status, people who have been granted withholding of removal by an immigration judge, TPS (Temporary Protected Status), spouses of E and H-1B Visa holders, spouses of L Visa holders, pending asylum application, pending adjustment of status to Green Card applicants, some other obscure case types which we love to do because they're always so fun but like registry cases, initial TPS, legalization life, VAWA self-petitioner.
It's a limited category but it covers a lot of people so if you have any questions about it just send us a comment or give us a call and we'll help talk you through it.
Who Can Petition Someone For A Green Card?
When a parent has entered with a Visa, let's say one time or multiple times with a Visa, and they never overstay, when their u.s citizen kid turns 21 we can file an adjustment of status or a One-Step.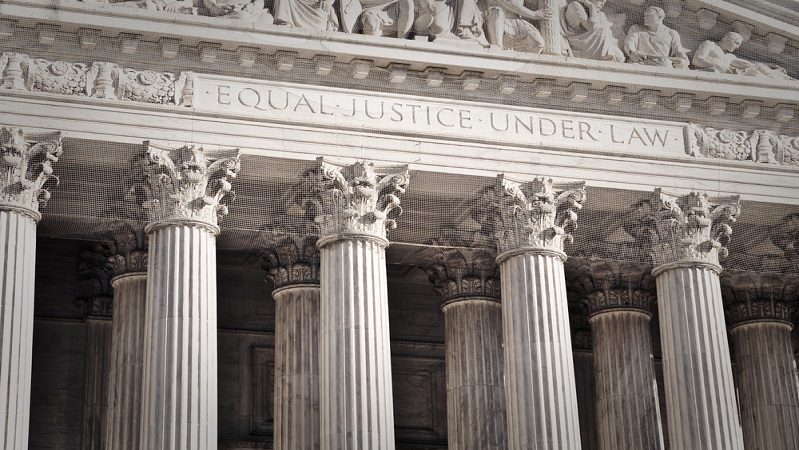 We file the family petition, the Green Card application, the Work Permit application, and the sponsorship paperwork, all of it in just one packet.
We mail it to USCIS and then about a year later we go to an interview and then mom or dad has their Green Card, it's very clean and simple.
It is a rare circumstance that things are that clean and simple, we love it when we see it but for the most part, parents have other stuff in the past.
Many parents of U.S citizen kids entered more than 21 years ago back when the border was much more porous than it is now.
People were able to come and go without Visas or they had a Visa, they overstayed, they left, they came back without a Visa because they couldn't renew it, there's a lot in history that's two decades old that's an immigration history.
When it's a clean and easy entry it's an adjustment of status, when the parent has unlawful presence, multiple entries, or entered without a Visa, they're going to need a waiver.
If they just entered one time with a Visa and overstayed that's not a problem, if they entered with a Visa, overstayed, left, and came back, they're going to have a ground of inadmissibility depending on how long they stayed.
If they entered without a Visa they're going to have a ground of inadmissibility.
Typically you could wave that, like in a marriage-based case or if a parent were petitioning there are waivers available for those grounds of inadmissibility but when the kid is petitioning the parent, you can't get the waiver, it's just dumb for lack of a better word, it's a messed up part of the immigration system.
The truth of 17 million sets of parents of U.S citizen kids, we guess that the majority, more than 50 percent, is not going to be able to get status through the kids because they have an unlawful presence and they can't get a waiver.
Parents Obtaining Status With Unlawful Presence
Let's say a mom and a dad entered the country, they're immigrants, dad maybe had an H-2B or some type of temporary Work Visa, mama had no Visa so she entered without inspection, they entered 20 years ago, they had kids here, they raised their kids and now their oldest child is turning 21, they want to get status and they come in for a consultation.
Dad remembers he entered the one time with the Visa so we can do a one-step adjustment to the permanent resident for him and he'll get his Green Card but mom because she entered without inspection, she can't do that, she entered without a Visa but what we can do is file one step for dad, file an I-130 for mom and then, when dad gets his Green Card mom can get her waiver based on her husband who's a permanent resident.
Then we can continue with her process and she would have to do the consular process, that's one way to get around it.
There are other ways to get around, if you enter with a Visa you can do it as a parent, there's something called Parole In Place for immediate relatives of people who have served in the United States Armed Forces, Army, Navy, Coast Guard, Marines, Secret Service.
If a child has served and is either still in service or has been honorably discharged, they and their parent can enter without inspection, they can apply for something called Parole in Place for their parent, which essentially gives the parent a legal entry for purposes of Green Card eligibility, then, we can do an adjustment of status.
Service in the military can help the kid.
There's also VAWA, the Violence Against Women Act which isn't just for women, and the way that that can function is that if a U.S citizen child is cruel in their treatment to their parents, then those parents can get Green Card status without the help of their kid, and they don't need to have entered legally.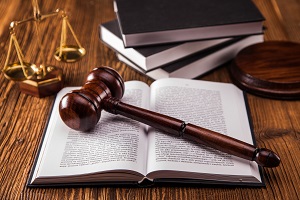 It takes away that legal entry requirement if we do a VAWA case, almost every parent that we talk about this option with is like: I don't want to, no no, I don't want to say anything bad about my kid, and it's like; well, but did your kid get into drugs and steal your money? and throw things around the house and cuss you out.
If that occurred, then the parent could qualify for VAWA, and if this kid is born in the United States it's not going to hurt them that a VAWA petition was done discussing their behavior.
It just goes to the immigration agency, you're filing a police report against them and putting them at risk of getting arrested.
That's another option for parents if you didn't enter legally, if your kid served in the military or if there's been some mistreatment in the relationship by your child toward you, then that can open up a hole.
VAWA & The Police Report
VAWA never requires a police report, if you have a police report it's good evidence of cruelty but it's not a requirement of VAWA physical violence is not required to be eligible for this program.
It can be emotional abuse, verbal abuse, or controlling or manipulative behavior, there are a lot of ways that people can be cruel in a relationship that is not physical violence.
For VAWA you don't have to have a police report file, now that's different from the U Visa.
The U Visa is the crime victim's Visa, and the whole purpose of that Visa is to get and encourage immigrants to cooperate with law enforcement, it's a public safety program.
The U Visa requires an immigrant to file a police report and cooperate with law enforcement to help facilitate charges, prosecutions, or convictions.
The purpose of VAWA is to protect the victims to protect the immigrant victims of cruelty, so it doesn't matter if you file a police report for VAWA.
What Does The I-130 Do To Parents With Unlawful Entry?
The I-130 is not going to get them legal status right now, it's not going to get them a Work Permit.
In some ways, it could not be helpful but in other ways, it gives them a document, an I-130 official USCIS document that says this person is an approved beneficiary who is the parent of a U.S citizen child, that gives them something that they can carry around with them.
It gives them a document, they can carry around, and in places like Texas, this state that we live in where police officers in rural areas can act like immigration agents but of course they don't know anything about immigration, they pull someone over and they ask them about their status.
Does The Child Need A Specific Income To Petition Their Parents?
In any immigration case where a petitioner is petitioning a beneficiary, the petitioner has to earn a certain level, it's 125 percent of the poverty guidelines, so for a family of two people it's around 20,000 dollars, and it changes every year.
The petitioner has to show their tax returns, and their check stubs, they have to fill out this contract with the Government that says they're going to maintain the immigrant at a minimum level.
There are requirements around that but if you don't earn enough, let's say you're in school or you're out of work, you can get a joint sponsor and that person can be anybody, it can be a friend, a neighbor, a family member, just someone who's willing to help.
They can submit their financial records and they make their promise to be helpful, be a part of the case, and that can get you over the hurdle.
FOIA (Freedom Of Information Act)
A FOIA (Freedom of Information Act) request is where we get copies of people's applications and the history of their file with different immigration agencies or any federal agency like Border Patrol, U.S citizenship and immigration service, immigration courts, ICE, and FBI.
They all have a different way, a different process, and they all have a different processing time.
Some are way better than others, and sometimes it shouldn't take a year, sometimes it can take months but if it's taking a year it might be a good time to reassess what information we are trying to find out.
There is another place where we can look because sometimes we're looking for someone's border apprehension information and there are a couple of different ways we can get that kind of info.
The whole getting information from a FOIA is a whole separate subsection of immigration law and it sounds like it should be simple like Oh, get a copy of your file, but we assure you it is not simple.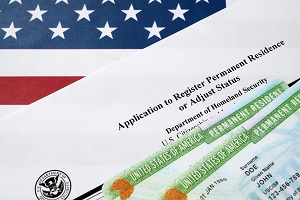 At Lincoln-Goldfinch Law we have our legal assistants which are amazing at FOIAs, they're very expert because we do a lot of them.
What Is The 245(i)?
245(i) is another way to be able to adjust status within the United States without having to leave, without needing a waiver, for people who entered without a Visa.
This is a policy that became effective in 2000 that says that if a person was attached to a family petition before April 30, 2001, even if it was done with another petitioner that person can now adjust status based on another petition filed by their spouse or child.
There's a penalty you have to pay for the 245(i), it is $1,000 more than the fee you pay, but it is another way parents can qualify.
If you've been here waiting, you have petitioned a long time ago, then you get to adjust your status here.
How Long Do Parents Need To Wait To Become U.S Citizens?
When someone gets their Green Card they are eligible to apply to naturalize or get their citizenship within 5 years of their Green Card, they can file the N-400 application 90 days before the 5th anniversary so you can file a little bit before the fifth year.
That's the rule for everybody except for spouses of U.S citizens who have been married and they've been living together for 3 years so then, you can do the 3-year roll, parents of U.S citizen kids have to do the five-year rule.
What Happens If A Couple Is Related? Can One Or Both Of Them Get Residency?
The latest research is that we have to go by whatever the jurisdiction where the marriage is going to occur,
Texas for example allows second cousins to get married, then a marriage-based Green Card case in Texas will be allowed.
But the question here is can a child who has parents who are related to each other petition each parent? Our guess is for sure that you can because there's no requirement that the parents be married, this is not about the relationship between the parents, this is about the child to the dad and the child to the mom.
Who cares whether they were married or not so yes, we would say that that kid can petition those parents regardless of whether they can legally marry.
What Happens If The Petitioner Has A Criminal Record?
We're always looking at the beneficiary's criminal record because there are many ways that an immigrant can be disqualified from a Green Card based on criminal history.
With the petitioner, we don't usually worry about it but the only area of concern is if the petitioner has any conviction that relates to sexual harm against a child, it can be lots of different types of convictions but if it's within that realm we need to pay close attention, that's called the Adam Walsh Act.
It's a way to protect immigrant kids or spouses from predators, and so it can block immigration petitions, and that's another whole area of the law where if a petitioner has a certain type of conviction, they may never be able to petition anyone.
There are lots of ways of researching and investigating whether a crime falls into the Adam Walsh Act and if it does what you can do.
It can matter but if it's anything that's not the sexual assault of a child it likely won't be an issue.
In case you have additional questions about your petition, your parent's Green Card, or your specific case, you can contact us at (855) 502-0555. After a short 10-minute evaluation of your case over the phone, we will let you know what options you have. You can also follow us on our social networks so as not to miss our weekly transmissions via Facebook, YouTube & Twitch.
Frequently Asked Questions About Parent's Petition
Share this story!
Contact a U.S. Immigration Attorney Today!
How To Find Us
Austin Office
Lincoln-Goldfinch Law
1005 E 40th St
Austin, TX 78751

Waco Office
Lincoln-Goldfinch Law
1616 Austin Avenue, Suite A
Waco, TX 76701
By Appointment Only
What Our Clients Say
"This Lawfirm is great, very professional and helpful. I love that they are always in communication and always available for when you have questions . 100% recommended by me and my family. Thank you Lincoln-Goldfinch Law"