How Can I Arrange My Partner's Papers?
Spanish Video Above Translated In English Below
How Can I Adjust My Status?
It is generally possible to adjust your immigration status to a Lawful Permanent Resident Status (Green Card) after entering on a Tourist Visa, if you are married to a U.S. citizen. This is a general situation because there may be complications for people who have multiple past unauthorized entries, criminal records, or other difficulties.
In a normal case when an immigrant has entered with a Tourist Visa or any other type of Visa, they entered with their permission and overstayed their Visa, it is possible to adjust your permanent resident status without having to leave or without needing a waiver.
The entire case ends with an appointment at an immigration office; for people who live in Waco or Austin, their appointments are in San Antonio.
We are only talking about a case of spouses of US citizens in the United States, if you are married to a permanent resident it is different, you must be in legal status to be able to adjust status if you are married to a permanent resident, and your Visa cannot be expired.
If you entered on a Tourist Visa, married a permanent resident, and your Visa expired a day, 6 months or 2 years ago it does not matter, there are two options, your husband who is a permanent resident can apply for citizenship so he can adjust his status, the other option is to go through the Consular Process which ends in an appointment outside the United States.
Can I Travel To Hawaii Or Puerto Rico During My Adjustment Of Status?
When we are applying for an adjustment of status, 100 percent of the time we include an application for a work permit that comes with your photo and your social security number, with that you can get a license and it's easy to travel to any state in the United States, including Hawaii and Alaska, for example, because you are going to have the identity document that you need to be able to travel.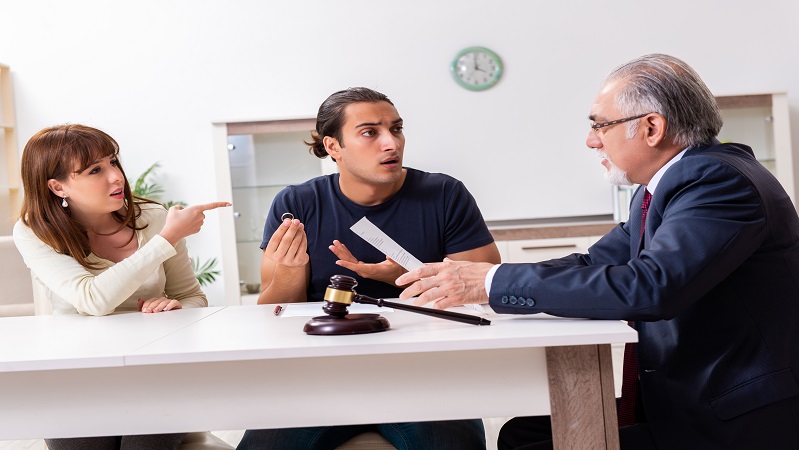 If you have entered with a Visa you probably have your passport, consular registration, or another document from your own country, it is possible to travel within the United States.
What happens in this case, is that you will not have a document proving your legal status in the United States, and it is a risk to fly without legal status because at any airport you may encounter a Border Patrol agent.
This is not to say that you should never do it, because many people have flown without legal status in the United States, we are not talking about international flights, but within the United States, it is possible to fly.
What you need is a document proving your ID from your own country, but taking into account that there is a risk of encountering Border Patrol at any airport.
It is very common to see Border Patrol officers at international airports such as Brownsville and Los Angeles, but we have seen cases of people encountering immigration agents at airports in inland states.
Checkpoints & The Undocumented
It is the same, if you are driving to Los Angeles, it is possible to drive outside the checkpoints but it is the same, you can be stopped by police anywhere in any state, and there are police who feel they are immigration agents even though they are not, so it is possible that you can be stopped anywhere by having contact with police and be arrested if the police cannot prove your legal status.
When someone is out of legal status, their Visa has expired or they entered without a Visa, it is a risk to drive, fly or leave the city in which they are living.
In rural areas, some people may be more racist, but everyone knows that there are people who prefer to take that risk because they want to see their family or their friends, but you have to keep present the risks of driving undocumented.
The risks you may encounter are that you may be stopped by the police, you may encounter immigration agents at airports, but if you are crossing through a checkpoint without legal status, they will want to see your U.S. immigration documents.
A person is likely to be placed in deportation proceedings if they pass through a checkpoint without legal status.
An exception could be a person who is in the process of an adjustment of status, has their status pending, or is a DACA applicant, if you are in that situation, it would be best to call us directly and schedule a free consultation so that we can review your specific situation and advise you before your air or ground travel.
Common Immigration Officers Questions
When you are mailing the package, you are submitting enough evidence, which means that during your interview, the officer will open your envelopes or your package, review the evidence of the bona fide marriage, leave his office and invite you into his office to begin the interview.
The officer has already formed an opinion about your case because he has already reviewed the packet, and that's why it is important to have a well-done packet before your interview so that you don't have to prove for the first time to the officer at your interview that the marriage is bona fide.
We have to deliver the package, we have to deliver evidence that you live together, a rental agreement, a mortgage statement, you have shared accounts in the bank, gym, cell phone, or any other membership you have, photos together, letters from witnesses.
If they have no other evidence, you can use Facebook or social media posts as evidence, it's one thing we do for our clients, we work together on the evidence to make sure we have enough evidence before the interview.
When they arrive for the interview it should not be too difficult or too long, it is less than 20 minutes usually, if there's already a lot of evidence of the marriage, and usually, they just want to know how they met, how the wedding went, if they invited the parents, why or why not.
If they suspect it is a fraud marriage, what they can do at that point in the interview is to separate the couple, and ask each of them questions about anything, the color of their toothbrushes, the color of the walls in the room, where they went for their anniversary, did it come out here or not, what they did for Christmas, anything, but remember that most people should not be afraid in the interview because 95 percent of the time the interview is easy.
Why Could A Petition For Marriage Be Rejected?
If they have a separate interview and cannot remember one thing, they should not try to guess at that memory.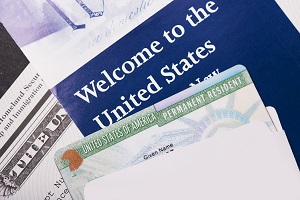 In Lincoln-Goldfinch Law we have a colleague who had a client and she got separated from her partner in the interview, the question was where did they go for their anniversary, and they had two favorite restaurants, he said one and she said the other, and just because of that they denied that case, but it was because they didn't remember what they did for their anniversary.
In that case, you should say that you do not remember, that answer should be enough, but other people are denied interviews usually for fraud if for example the petitioner has asked other people and does not have a good explanation.
Normally, they do not deny the case if there are problems with the documents, they allow fixing and delivering more evidence, if there is a lack of documentary evidence it's a situation that can be fixed.
If it is a negative decision, it is because of fraud or because of the immigrant's history, if they have a criminal history or have tickets, if they have a permanent punishment, for example, they can be denied, and they run the risk of being placed in deportation proceedings.
That's one of the reasons why we always say it is worth consulting with an immigration lawyer before starting your case, not a notary, not a friend,  to make the strategy excellent in their case, to make sure that they are eligible, that they are not going to have after so much time or so much money the stress that they get at the time of the interview with a surprise, that should never happen to anyone.
Can I Marry My Best Friend To Give Them A Green Card?
The answer is that immigration could be one of the reasons for getting married, it is normal for us to see our clients getting married faster or at an earlier date, it is a normal situation, maybe they only have 3 or 6 months together.
Maybe they are young and they are 18, 19, 20 years old, they usually wait longer to get married, but because of the immigration situation they decide to get married faster, and that's fine because the immigration status is one of the reasons why they want to get married, but there is also love and plans to live and have a life together.
If people plan to get married just for the immigration part, if it is the only reason and they are just friends and they are not going to live together, if they do not have love, they are not going to live and make their life together for life, this is fraud and it does have consequences that can be civil, money, a negative decision in the case, but there are still criminal consequences, therefore, no one should accept a marriage agreement that is fraudulent because it can still harm a citizen who does so.
Can Undocumented Persons Apply For Adjustment Of Status?
These are how a person can adjust their immigration status for a marriage case:
A person who entered on a Visa and married a citizen is the most common way to be able to adjust status or settle without leaving.
A program called Parole In Place or PIP, that is for family members or immediate relatives of people who have served in the armed forces, even if they entered without permission can be arranged without leaving, if you entered without a Visa but married a person who served in the army you can apply for that Parole in Place and then make an adjustment of status without leaving.
A person who is a party to 245(i) which is the 2001 law, states that a person who was petitioned on a family or employee petition before April 30, 2001, even though they entered without a Visa may adjust their status to permanent resident.
The VAWA (Violence Against Women Act) is a program for family members of citizens or permanent residents who have suffered cruelty, whether mental, verbal, emotional, physical, or sexual abuse, if you are married to a citizen or permanent resident who does not want to file, it is possible to do it yourself without the help or knowledge of your spouse.
Opportunities For DACA Recipients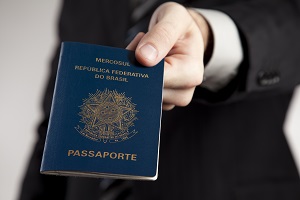 If someone entered without a Visa when they were under 16 years of age, qualified for DACA, and already has DACA, there is a way to request a legal exit and entry with DACA called Advance Parole, and that can be based on a humanitarian reason, such as visiting family members, a sick grandmother, a crisis that prevents you from working, a wake for someone who passed away.
Advance Parole can also be a reason for education or a job.
After having that permission to leave, you will have an entry with permission, a legal entry, so although the first entry was without permission many years ago, the new exits and entries are with permission, then it is possible to adjust your immigration status without having to leave the United States, then the Advance Parole for those who have DACA is the fifth way.
In case you have additional questions about the immigration interview, the status of your marriage, or about your specific case, you can contact us at (855) 502-0555. After a short 10 minute evaluation of your case over the phone, we will let you know what options you have. You can also follow us on our social networks so as not to miss our weekly transmissions via Facebook, YouTube & Twitch
Frequently Asked Questions About The Green Card For Marriage
Share this story!
Contact a U.S. Immigration Attorney Today!
How To Find Us
Austin Office
Lincoln-Goldfinch Law
1005 E 40th St
Austin, TX 78751

Waco Office
Lincoln-Goldfinch Law
1616 Austin Avenue, Suite A
Waco, TX 76701
By Appointment Only
What Our Clients Say
"This Lawfirm is great, very professional and helpful. I love that they are always in communication and always available for when you have questions . 100% recommended by me and my family. Thank you Lincoln-Goldfinch Law"