Health & Immigrants – Why Is It Important?
"El Show Sin Fronteras"
Spanish Video Above Translated To English Below
Health & Undocumented
There are 14.5 million immigrants with U.S.-born children under the age of 18 who do not have health insurance.
They represent 31.9 percent of the entire uninsured population, immigrants and their children make up 16.8 percent of the total population in the United States.
Although immigrants constitute a significant portion of the U.S. population, a lack of resources especially related to health is common in the immigrant community.
The month of May is the month of mental health awareness, so it has given us the importance of being able to share this topic because we know that sometimes we all may have problems or concerns that routinely do not allow us to address and we need professional help.
What Is The Health Window?
The Health Window is a space that exists within the U.S. Consulate, to try to support anyone who needs a medical home, whether you do not have any service or the service you have does not cover all your needs.
Sometimes we have the basics, but for example, some insurances do not cover dental or vision.
That's why people are looking for where they can go, where they can be treated at a lower cost, and that is what we are trying to do, to bring health services closer to this part of the population.
Who Can The Health Window Help?
The health window is open to everyone who needs it, no matter what your nationality is, simply if you need any health service, it will connect you to the available resources you need.
For example, vaccines are available on Fridays and are open to everyone, no appointment is needed, and there is no cost, you just need to arrive to get your vaccination.
The Health Window Vaccines
When Covid came, the vaccinations were suspended, then they were restarted with the vaccine against the Covid nothing else, and as of last May 2, they will have three times more vaccines available at the consulate per month in addition to the Covid vaccine.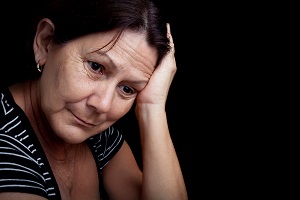 They will have vaccines against tetanus, for example, the ATP or triple vaccine, the pneumonia vaccine, there are two different vaccines, 23 and 32, the papilloma vaccine.
In case you have any type of parasite, there will be 8 vaccines available twice a month, and every Friday you will be able to get the Covid vaccine.
These services are completely free of charge and do not require an appointment, people only need to check the schedule and choose the day they are going to go depending on the vaccines they want to get that are within this schedule.
The guard at the entrance will let you in, it's that easy.
What Is The Health Window Process Like?
When a person arrives at the health counter, they will have three check-ups that same day, they will take their height and weight and with that, they will indicate their body mass index, that is to say, they will indicate how much they weigh.
The other procedure you are going to have is to have your blood pressure taken, this is important because blood pressure is something that is often referred to as the silent killer, sometimes the symptoms are not reflected, so it's good to have your blood pressure taken regularly.
The third one is the kidney test itself, it is done with a small urine sample in which the specialists will be able to analyze how your kidney is functioning, what they are looking for with this sample is to find a possible amount of protein, this is an indication that the kidney is beginning to struggle and must be treated in time.
What Is Health?
Health is the absence of disease, and the task of the people who operate the health windows is that you can keep your health, that absence of disease.
You need to take preventive actions such as kidney screening, as 1 in 3 people may be at risk of having kidney disease and not know it.
Latinos are very prone to suffer from kidney disease, high blood pressure, diabetes, and the way we can preserve that health is by getting checked.
Regardless of your immigration status, there are options for you to apply for and access medical home or health services.
Health & Working Hours
It is essential for people to eventually go for a check-up with a medical specialist and not let work hours overwhelm them and prevent them from getting checked, health is essential and without it, you would have nothing else.
Sometimes we pay more attention to other material things, for example, your car, you go and take it to have it serviced and keep it up to date, but What's the matter with you? You are more important than that car and if you get sick you are going to lose more than a few hours that you would invest in examining yourself, you could lose days and that is going to have a very important impact on your health.
From Lincoln-Goldfinch Law we invite you to make a real effort and think about your parents who are the foundation of the family, you also have to take care of them.
Unfortunately, we see cases that arrive at the health offices where the person went to the hospital as an emergency, for example in cases of kidney, or renal insufficiency, they did not report anything until the emergency agents arrived.
These are problems that can have serious economic repercussions, so we advise you to take the time to take care of yourselves, take care of yourselves, and apply for medical services. We are here to support you in this process that you need to do.
Deportations For Seeking Medical Help
More than anything it is a fear that exists, but this is due to a lack of information.
If you are undocumented, you can go for care without any risk of deportation or anything similar.
Normally, undocumented people due to lack of information, believe that something will happen to them and that they will be affected if they decide to check their health at a medical facility.
They often don't go to their medical appointments because they are afraid of being told they are sick, and many people unfortunately say they would rather not know.
How Much Does The Health Window Charge?
In this case, to apply for a clinic you do it directly, at the Consulate they will tell you where the information is and they will give you the steps, those are the options that people have.
If you get stuck they will be there to help you because the medical appointment is usually made with the family, they have to see the paperwork that needs to be submitted, but it's not that complicated.
Depending on where you live, there are different options, there is a very good one for example called Project Access.
For all people coming to Travis County, you must apply, and if you are already living there you even pay $0.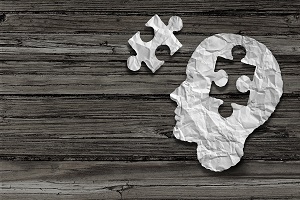 There are options, and that is why we insist that you go to places where they can check and examine you in time before it is going to be a tragedy and you have to go to the hospital and get a bill that is usually absurdly expensive.
This way you will be able to have peace of mind in your life and check that you do not already have a disease that you could have prevented.
What Is Mental Health?
Before Covid, it has been a difficult thing for the immigrant community, because that added stress at the time when you left your country to come to the United States, you are going through a bereavement, because of this loss of your country.
Sometimes you can go through complicated migratory situations and all this adds up, it adds stress, we add the fact that we are going through a pandemic, because of Covid, and it is important to mention this because this had an impact not only on physical health but also in terms of mental health problems.
Many of us are used to saying that nothing is wrong, that you can breathe, even with difficulty, but you breathe, until there comes a point when you can no longer breathe, and that is when the disease explodes and in the worst way.
That is why it is very important to take care of mental health, we invite you to a talk they have at the health window in Austin among women on the second Saturday of each month at 11 o'clock and different women's issues are discussed, they stress the importance of mental health.
If you or a family member, friend, or neighbor, need support, we have a place to connect you to take care of your mental and physical health.
Should you have additional questions about your health, the Austin health window, or a specific case, you may contact us at (855) 502-0555. After a brief 10-minute evaluation of your case over the phone, we will let you know what options you have. You can also follow us on our social networks so you don't miss our weekly broadcasts on Facebook, YouTube & or Twitch.
Frequently Asked Questions About Health Window
Share this story!
Contact a U.S. Immigration Attorney Today!
How To Find Us
Austin Office
Lincoln-Goldfinch Law
1005 E 40th St
Austin, TX 78751

Waco Office
Lincoln-Goldfinch Law
1616 Austin Avenue, Suite A
Waco, TX 76701
By Appointment Only
What Our Clients Say
"This Lawfirm is great, very professional and helpful. I love that they are always in communication and always available for when you have questions . 100% recommended by me and my family. Thank you Lincoln-Goldfinch Law"