Can I Be Denied A Green Card If I Am Considered A "Public Charge"?
"El Show Sin Fronteras"
Spanish Video Above Translated In English Below
What Is Public Charge? & Who Does It Apply To?
The Public Charge has been part of the immigration laws since 1882, the law has only one small sentence defining what Public Charge is, it says that a person who wants to become a resident or apply for some type of Visa to come here to the United States has to demonstrate that in the future they will not be a Public Charge.
Something what seems a bit illogical and nonsensical is how can one say yes, or no to someone who we don't know if in the future will be a Public Charge.
The use of this policy has been how immigration officials have fairly interpreted that phrase, so that is the Public Charge.
Normally, the Public Charge affects people who are applying for residency or Green Card here in the United States through their families.
It is very important to know that really what we are looking at is that it's the application through the family the one that may be affected.
If a person is not applying for residency through say some type of humanitarian status, like a U Visa, T Visa, or VAWA, they do not have that Public Charge as a requirement to receive residency, so many people are in that immigration exception and the Public Charge does not affect them.
Wage Requirements For Residency & Citizenship
Currently, the way immigration agents are looking at Public Charge is that they consider several factors.
Age.
Health.
Education.
Income.
Use of Public Benefits.
Now we are focusing on revenue, it is a requirement that many have seen and are familiar with, the sponsor or a sponsor.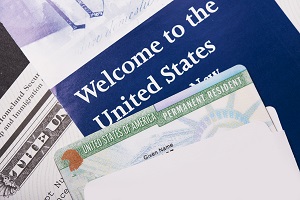 They have to fill out a form, which is a contract that is saying that that sponsor can maintain that immigrant at an economic level, immigration is the agency that decides that level every year, but it doesn't change much.
Generally, it is a very specific level that the citizen or resident relative must have to apply to sponsor their family to become a resident.
If a sponsor does not meet that economic level there is no problem because they can find someone else to be a co-sponsor who can sign that document.
The requirements to be a sponsor is that they are a citizen or permanent resident, that they are of legal age, and that they live here in the United States, if they meet those three requirements, that person does not have to be family, it does not have to be someone that you have known for a long time because it is not something that has to be proven.
That factor and that document is the most important thing for one to be able to ensure that one is not going to be a public burden because someone is going to support you.
Co-Sponsor Commitments In A Public Charge
Many times, we have talked to clients who want to know what this process is about by being a sponsor because they usually don't want to commit, or they just want to know what exactly the commitment is, and what it's all about.
This document is a contract where the person is saying:
I am going to support this person financially.

Now, it is the immigrant who can sue the sponsors in case the support is not being met, it is not the Government who reports that this sponsor is not supporting them, it is the immigrant who can take that legal action.
It is a contract that says that the sponsor(s) will keep them until they are U.S. citizens or until they can be tax responsible, have worked for at least ten years, and are released from those conditions.
It is also saying that if that immigrant makes use of the public benefits (which is unlikely, because, in addition to being eligible for this public benefit, it requires that the person be a resident for at least five years) and does not pay it back, then the Government can go after that sponsor and say that they are not having that responsibility to pay what they owe.
That's the only way the Government can get in between them and say that the sponsor didn't do its part and that rarely happens.
Uses & Quick Changes In The Public Charge
Many of our clients call us in different situations, in this case, we will talk about Laura, she used the MAP program which is the Medical Access Program. Medical Access Program.
It is a program in Travis County that has medical assistance for people, they usually base this service on the income of the people who qualify, they have to be low income but they can use it for their medical appointments.
She wants to go through this process again but is aware that her situation has not changed much in the immigration world, her husband earns a little more than minimum wage, but now they have two children and one of them has special needs.
Laura's son requires extensive care, so she is currently unable to work, she is aware that the town's policies recently changed but does not know if she meets all the requirements to be able to apply a third time.
She is also concerned about MAP, as she used these services when she was pregnant and received these benefits.
These are very common situations because in the last four years there were quite a few changes, and many did not know what or what those changes were, in fact, for a while, those changes lasted 24 hours, and then they changed again, then another 24 hours and then back to normal and so on.
It was precisely the change made in this last administration to have this effect on the immigrant community, to scare them away, to confuse them so that they would not apply for residency or for the public benefits that they do have the opportunity to access.
In the case that Laura's family does not meet that economic level, there are different things that we can do and that we can take into account in your case, if you have a house, if you have a car, that can be part of your income.
If not, then that's the time for a sponsor to come in.
Only in terms of public benefits do we go back to the old 1999 rule, in that rule they consider that a person has received these public benefits, which does not mean that they are automatically going to deny them a Green Card because there are several factors at play.
They only consider the uses of the immigrant and not their family, which is only for prolonged institutional long-term care.
This is when the elderly need to be in intensive care and require those places to be cared for.
If the Government is paying for it because if it is years that they are there then that is considered because in addition to that comes age and health then.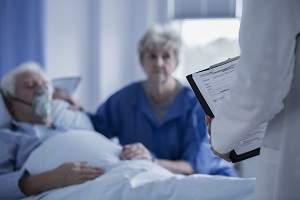 Green Card Denied By Public Charge Can I Reapply?
Yes, indeed, and there's no waiting time, in fact as soon as the family reaches that economic level they can apply again.
You do not have to wait, and people who have been denied can do so once they meet or re-comply with the requirements.
If I Already Have My Green Card But My Financial Conditions Change, Would My Residency Be In Jeopardy? Should I Notify You?
No, here in the United States you do not have to notify the Government when your economic conditions change, especially if you already have your Green Card.
Since you have already obtained residency, the Government will not consider this because they have already decided to give you that Green Card, they have already decided that you will not be considered a Public Charge.
What Were President Biden's Public Charge Reforms?
We are going back to what it was before, where the form I-864 which is the form that the sponsor fills out, is the most important thing.
Normally, if you have received public benefits, they are not going to be considered, they are rarely considered as Public Charge.
If one person cannot reach that income level, then someone else can do it for that applicant.
If My Green Card Application Is Denied Again, Can I Be Deported?
There are other requirements in the laws for deportation, if you are denied your Green Card there is no risk in your case unless there are other factors.
As for the Public Charge, there is no risk because it is a different rule, and at Lincoln-Goldfinch Law we have never seen anyone who has been deported for a Public Charge.
In case you have further questions about your Green Card, public charge or your specific case, you can contact us at (855) 502-0555. After a brief 10-minute evaluation of your case over the phone, we will let you know what options you have. You can also follow us on our social networks so you don't miss our weekly broadcasts on Facebook, YouTube and Twitch.
Frequently Asked Questions About Public Charge
Share this story!
Contact a U.S. Immigration Attorney Today!
How To Find Us
Austin Office
Lincoln-Goldfinch Law
1005 E 40th St
Austin, TX 78751

Waco Office
Lincoln-Goldfinch Law
1616 Austin Avenue, Suite A
Waco, TX 76701
By Appointment Only
What Our Clients Say
"This Lawfirm is great, very professional and helpful. I love that they are always in communication and always available for when you have questions . 100% recommended by me and my family. Thank you Lincoln-Goldfinch Law"