Can A Public Notary Get Me A Green Card?
"El Show Sin Fronteras"
Spanish Video Above Translated To English Below
Notaries & Immigration Law
Green Card denial rates are between 6 percent and 50 percent, while many of them are due to the person being ineligible for a variety of reasons, sometimes it is because the person hired a public notary to start their case and failed to submit important documents or entered the wrong information.
In some cases, they scam people out of thousands of dollars and claim they can "help" them become U.S. residents.
Many people believe that a public notary can help in any legal matter, be it immigration or even bankruptcy.
Yes, it is possible that a notary can do that in Mexico or Japan, but in the United States a public notary cannot and will not take legal cases.
However, many undocumented immigrants have sought help from a public notary to obtain their papers, such as a Work Visa.
In many cases, these individuals are fraudsters, which can result in the immigrant being detained and deported for having false documents.
Can A Notary Certify Foreign Documents In Languages Other Than English?
A notary in the United States has the function of certifying documents, in Lincoln-Goldfinch Law our administrator Fidel Campuzano is the notary of the firm, he has his certified public notary seals and is of great help to us.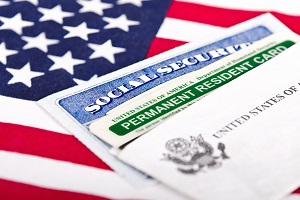 When a client is writing a story that is asking for VAWA because they suffered violence or abuse in their marriage, a part of that case is that we have to write the story of the person telling what they have suffered in their marriage, and when we are delivering this written letter we have to put the seal of a notary because it contains a signature of the person who is telling their story.
That notary seal is the proof that that person went to an official office with their document proving their identity, showing the document, and that person that is the notary is putting the seal to ensure that it is true that this person is the person who is saying in the document.
It is important to have a notary present for certain immigration cases but it is only to prove a signature or the identity of a person by writing on a document.
A notary does not have the education, training, information, or qualifications to give legal advice to immigrants.
Immigration law is very complicated and there are many ways to get it wrong and make very serious mistakes.
We have seen cases where people think that maybe because they were able to do their case, their spouse's case, or help a friend or neighbor renew their DACA, they know how to fill out all the immigration forms but they don't, and in the worst-case scenario, they are scammers.
Those people know that there are many ways to put someone at risk of deportation proceedings, to receive a negative decision in their case, to receive a response in which they are asking for more evidence, to receive a denial in their package that can delay the case for months.
It is very important to have a professional handling your case from the beginning, that person knows immigration law, not just how to fill out a form, but knows what evidence is needed and if the strategy is well planned for that person in this specific situation.
That is the function of an immigration attorney compared to the function of a public notary.
What If I Meet Someone Who Doesn't Have A License & Is Working As A Lawyer?
This is against the law, so it is possible to file a complaint with the Texas bar or general attorney.
These notaries who are giving legal advice claiming to have a license can be criminally charged and receive a conviction.
It is possible to make a complaint or report the person performing these activities.
Not everyone knows what they are doing or the risk in offering these services, we are not inferring that all notaries are bad people.
We have met many notaries who want to help people but it is very dangerous for anyone who does not have a license, who does not have information about immigration to offer that kind of service.
If I Hire A Notary In My Case Can I Be Deported?
Yes, surely. The worst that could happen is that you could be deported and separated from your family but your case may be delayed in immigration, and you may lose your eligibility for a type of status.
If there is a problem with the marriage, immigration suspicion of fraud, or if someone receives bad advice and gets a bar for it a permanent bar.
Another thing is that many people think they can call or show up at an immigration office to get legal advice, and agents sometimes think they can give that advice to people.
They are the people who are taking calls in the Customer Service department, or they are the people who are taking fingerprints in the immigration offices, and unfortunately, people think that those people because they work for the immigration agency then they know what you should do.
Many years ago we had a very young couple who were our clients, they had no children, she was an American citizen and he was from Mexico, they met in Mexico working in a resort together.
They entered the United States together and he had a Tourist Visa, they wanted to get married and stay in the country.
Before submitting a form to immigration, he and she went to the agency for advice because they didn't have a lot of money, and they thought they would be able to ask their questions directly to immigration.
So, they went to the immigration office, and an officer who was taking their fingerprints and photos told them that he had to leave before his permit expired and that he should ask for an entry later, but he had overstayed his permit already, so he was carrying a penalty.
When he left the U.S. and could not return for over 3 years, it came as a surprise to the couple because they thought they were doing everything right based on the advice of that immigration officer.
At Lincoln-Goldfinch Law we had to do a waiver for them and at the end of the day he was able to re-enter the country, but that young couple had to be separated living in different countries for almost 2 years based on just that one probably 5-minute appointment with that officer.
The most important thing is not only to fill out the forms well, that is a small part of an immigration case, you have to have the right information on how to handle an immigration case concerning the family's dreams.
Court Appearance Dates & Deportation Orders
When someone is in deportation proceedings the first step is a Notice To Appear.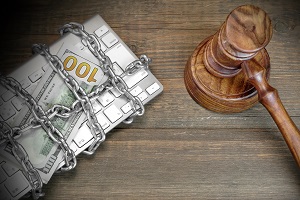 This document is the document that starts the immigration court process, it has the name, address, and charges.
Normally, at the first hearing it is the immigrant's responsibility to respond to the charges in the notice to appear.
There are several cases in the appellate courts saying that that document has to have a place and time for the hearing, and if you don't have that information, not that you have to go reopen the cases, but may have positive consequences for people who are trying to seek for example the defense of cancellation of removal. The applicant must prove 10 years of permanence in the United States.
If someone has been in the U.S. for 8 years and they receive this document, they no longer have 10 years because the time will not continue to count, but if there is a problem with that document, the time can still count.
There are ways to reopen a case where the court-ordered deportation but the information about the hearing and the details of the hearing were not included in the document that was sent to the person in the process.
So, if there is a case in Fifth Circuit in the appellate court, a case can be reopened, especially when the deportation order was ordered in absentia because the person did not show up for his or her hearing and the court-ordered deportation.
That is a reason to reopen the case with the immigration court, we have last year's decision from September and the decision from April of that year did not change.
In short, you can reopen a case when the document did not have the necessary information and the deportation was in your absence.
How Long Does It Take For My Husband To Fix My Paperwork?
Anyone can start their immigration case right away, when a person is a resident they can petition for their spouse.
Every immigration case is different, and for you, your spouse, your family, or friends to adjust your immigration status, you need to call us so that you can consult with us now and find out what options are available to you to fix your papers here in the United States.
Should you have any further questions about your case, your Green Card, or your specific case, you may contact us at (855) 502-0555. After a brief 10-minute evaluation of your case over the phone, we will let you know what options you have. You can also follow us on our social networks so you don't miss our weekly broadcasts on Facebook, YouTube, and Twitch.
Frequently Asked Questions About Notaries & Immigration
Share this story!
Contact a U.S. Immigration Attorney Today!
How To Find Us
Austin Office
Lincoln-Goldfinch Law
1005 E 40th St
Austin, TX 78751

Waco Office
Lincoln-Goldfinch Law
1616 Austin Avenue, Suite A
Waco, TX 76701
By Appointment Only
What Our Clients Say
"This Lawfirm is great, very professional and helpful. I love that they are always in communication and always available for when you have questions . 100% recommended by me and my family. Thank you Lincoln-Goldfinch Law"