What Do Biden's Plans Mean For Immigrants?
"El Show Sin Fronteras"
Spanish Video Above Translated To English Below
Biden's Plans For Immigrants
On March 1 of this year 2022, President Biden delivered his state of the Union Address, in which he spoke about his administration's priority concerning the world of immigration.
President Biden called for further securing the borders with new technology to detect drug smuggling, establishing joint patrols with Mexico and Guatemala to reduce human trafficking, adding increased immigration judges, and calling for a path to citizenship for young dreamers, our dreamers.
This will also apply to those with temporary status, agricultural workers, and essential workers.
Immigration Courts
The immigration courts are special courts that process the cases of immigrants, not those who are asking for permanent residency for a family member, citizenship, a work permit for DACA.
We are talking about people who are in deportation proceedings in front of an immigration judge, there are over 1,000 cases pending and we have clients who have been waiting for their final hearing for 10 years.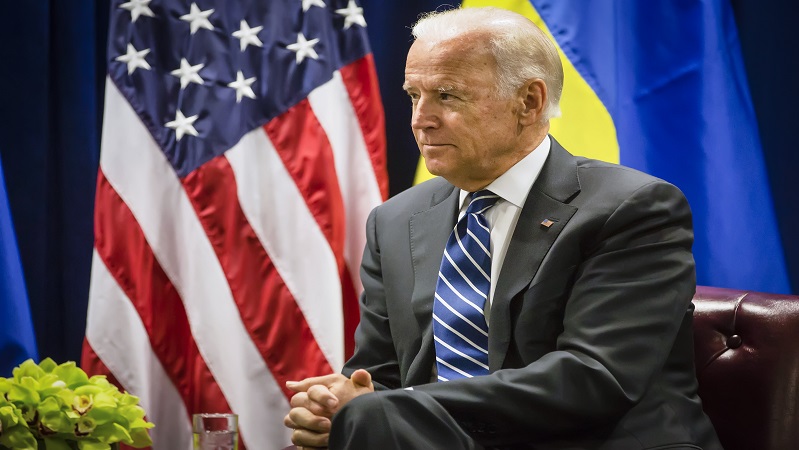 We have cases that started in 2012 and the courts are very backlogged, everything got worse after the pandemic because the immigration courts did not start doing their hearings by video like the other federal or state courts, they changed the system of having hearings, but unfortunately, the immigration court system is not as technologically advanced.
Refugees & The United States
When we talk about refugees we are talking about people who came with protected status, there is a difference between a refugee and a person who is seeking asylum.
Asylum seekers are part of that group who are trapped in that backlogged immigration court system because they have to prove their asylum case in front of an immigration judge.
Refugees are people who suffered the same situations such as persecution, based on a protected ground such as race, political opinion, nationality, social group, but they have to prove their case.
For example, they must prove they have been in a refugee camp in their own country or a 3rd country and come with refugee status, they also receive government benefits.
In the last presidency, Trump decreased the number of refugees who can come to the United States and Biden is trying to increase those numbers to welcome more people who are eligible to come as refugees to the United States.
This does not affect for example people from Central America, from Honduras, from El Salvador, from Guatemala, from Mexico, who are coming to ask for protection in the United States because they suffered something in their own country, those are different cases because Biden was not talking about that group of people.
What Does "Securing The Border" Mean?
Always presidents and members of Congress talk about more security at the border, but in fact, the border is very secure and has been since the tragedy of 9/11, in about 2004, 2005, everything changed at the border and those who have tried to cross without permission know that it is not like it was before.
It is not possible to cross the border easily, go out to visit your family and come back without permission, for example, now people cannot cross without permission easily, someone can rarely cross without being caught, but still, the Governors of the State of Texas and everyone always focus on border security.
As in the case of former President Obama, they can't talk or don't feel they can talk about helping the immigrant community and at the same time talk about the issue of border security.
There are different things the government could spend money on that would have more value in improving the country.
U Visa, VAWA & Domestic Violence
It is possible to be eligible for a humanitarian Visa case depending on the status of your abuser, U Visa or VAWA is an option when the abuser is a permanent resident, in case he is a citizen he could apply for VAWA instead of a U Visa, which may be a little faster but he has to have legal and permanent status.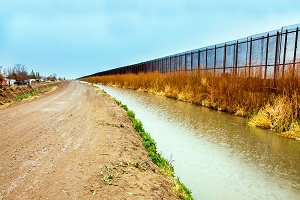 If the abuser is undocumented, the U Visa would be an option, which is the Visa for victims of crime in the United States who assist police with prosecutors in their investigation or in obtaining a conviction.
In case the abuser has already been convicted, it would be possible in this case to receive certification from the prosecutor's office, but we also have the option at the police, so we should consult and start the process of applying for the U Visa.
What Does An IR-5 Mean?
It means that the person is an immediate relative of a citizen, could be a parent of a citizen who is an adult, could be a spouse of a citizen, could be a minor child of a citizen.
Normally this comes with an adjustment of status if the immigrant entered the United States on a Visa.
For example, let's say there is a citizen wife, and her undocumented husband entered without a Visa, he is arranging for her, he may be making the Consular Processing.
There is no work permit in the Consular Process, but if the person entered on a Visa and is adjusting his status, a work permit does come as part of the process.
Would siblings count as close relatives?
Siblings do not count as direct relatives, only parents, children, and spouses, for parents the children must be over 21 years of age, and for children, they must be less than 1 year old.
The coming of age in immigration cases are not 18 years of age but 21 years of age.
IR-5 is for immediate relatives of citizens, but specifically, it is for parents and citizens, so you should consult with us because probably in this case you are going to need a waiver for presence without permission, but you cannot base the waiver on a child.
How A Criminal Record In Your Home Country Will Affect Your Green Card
In the world of criminal records and immigration and how they influence arrests, they can drastically affect immigration cases, it is very complicated.
An immigrant who has a criminal defense case needs 2 attorneys, one attorney who focuses on immigration cases and another who focuses on criminal defense cases because they are complicated cases.
In general, people who have a Crime Involving Moral Turpitude need a waiver to obtain permanent residency if they are arranging a family case.
There is no exact definition in the Crime Involving Moral Turpitude, but they use to be cases of arrests or incidents involving theft, violence with weapons or drugs, and if you have an arrest in one area, that could be a problem, but each case needs an investigation.
These types of cases in different states in the United States need different types of investigations, for example, we are located in Texas, and we work with family members with criminal cases in Texas, the attorneys in our office could probably answer a question about a theft conviction in the state of Texas.
That's a Crime Involving Moral Turpitude, but if the case was done in Tennessee, we will have to research the law, review cases in criminal defense court, and that's the same way we have to do it for cases outside the United States.
It may be possible to adjust your migratory status if you have a conviction in your own country, but more care should be taken if the case involves theft, weapons, violence, or drugs.
U Visa & Identity Theft
Identity theft is not a crime that is included in the list of crimes for you to be eligible, but sometimes even if a crime is not included we can still say that it is similar to a listed crime.
In the case of individuals who have suffered identity theft, we cannot make the argument for a U Visa case by saying that it is similar to an aggravated assault for example.
If in your case, you were assaulted in your car, for example, you were beaten, there was violence, and some of your documents such as your identity or work permit were taken, you may be eligible for a U Visa case because that was a robbery with a weapon, that would be an aggravated assault.
If they only sought your information online and there was never any contact, that would probably be difficult in your case, but if it was an in-person attack, it would be different.
How Will Human Trafficking Victims Be Affected By Biden's New Plan?
We have the T Visa and the U Visa, the U Visa is for victims who have suffered serious crimes in the United States and the applicant will cooperate with the law enforcement agency to give them information about the person who committed the crime.
The T Visa is similar, it is for people who have been victims of human trafficking or smuggling who make a report to the police.
There is a limit to the number of cases the immigration service can approve each year, so the proposed immigration reform we have had gives more opportunities for more Visas for victims who have helped with investigations.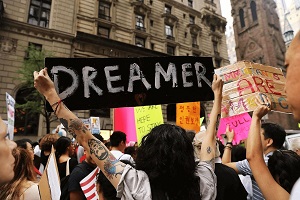 We must wait to see if there are positive changes in these programs, but for the T Visa we have never reached the limit of available annual Visas, so there are always Visas available in the T Visa.
It's a good program for people who have been trafficked, and it's not just about forced prostitution, it has a spectrum of situations that anyone can experience.
The Dreamers & The Residence
President Biden was talking about things that he wants as president, such as the case of the Dreamers, but we must remember that such a change would have to go through Congress, through the House of Representatives, through the senators, and be signed by the president.
It is President Biden's dreams that we are talking about since nothing has been brought to Congress yet, but everyone knows that the Dreamers deserve eligibility to be citizens in the United States, starting with the argument that they did not decide to immigrate to the United States, but there are also thousands of reasons to give the Dreamers this opportunity.
You can see in Lincoln-Goldfinch Law our administrator Fidel and our team member Yunuén, who are people who are Americans because they grew up here in the United States, went to high school and college in this country, have jobs here and have been here for many years and they should be able to make permanent plans for their lives, such as buying houses, having children, having a normal life.
It's not fair to have that group of awesome people stuck in that process, where many don't even remember their country of origin because they've experienced their whole lives here in the United States, of not knowing what's going to happen with the program or with their work permits, that's not good enough for them, and everyone should be on board with that idea so that we can have a chance for the Dreamers very soon.
Should you have additional questions about Biden's remarks, the Visa programs, or your specific case, you may contact us at (855) 502-0555. After a short 10 minute evaluation of your case over the phone, we will let you know what options you have. You can also follow us on our social networks so you won't miss our weekly broadcasts via Facebook, YouTube & Twitch.
Frequently Asked Questions About The Immigrant Plan
Share this story!
Contact a U.S. Immigration Attorney Today!
How To Find Us
Austin Office
Lincoln-Goldfinch Law
1005 E 40th St
Austin, TX 78751

Waco Office
Lincoln-Goldfinch Law
1616 Austin Avenue, Suite A
Waco, TX 76701
By Appointment Only
What Our Clients Say
"This Lawfirm is great, very professional and helpful. I love that they are always in communication and always available for when you have questions . 100% recommended by me and my family. Thank you Lincoln-Goldfinch Law"