10 Things You Didn't Know About The K-1 Visa
"El Show Sin Fronteras"
Spanish Video Above Translated In English Below
Can We Apply For The K-1 Visa If My Fiancé Was Deported?
Yes! It is possible to obtain a fiancé visa for a person who has deportation on their record in the United States. 
When we are talking about deportation there are many ways to forcibly depart the United States, it can be a person who was caught at the border crossing and was turned away in that process and sent back to Mexico, it can be a person who was caught inside the United States working in a raid and that person affirmed and accepted a voluntary departure.
A person may not accept voluntary departure, so they must attend an immigration court and the judge will order them deported, or they may be caught at the border and receive a type of deportation called expedited removal or Expedited Removal.
Not all of these scenarios are deportations under the law, someone who was caught at the border and was only detained for less than 2-3 hours, fingerprinted but did not sign anything, there is no deportation order because that is a Voluntary Return.
First, we have to clarify that not all are deportations and depending on the type of incident that occurred, that may determine whether you have been deported or you have overstayed your time in the United States.
Therefore, it is important to investigate each case individually to see if you are eligible for this type of visa.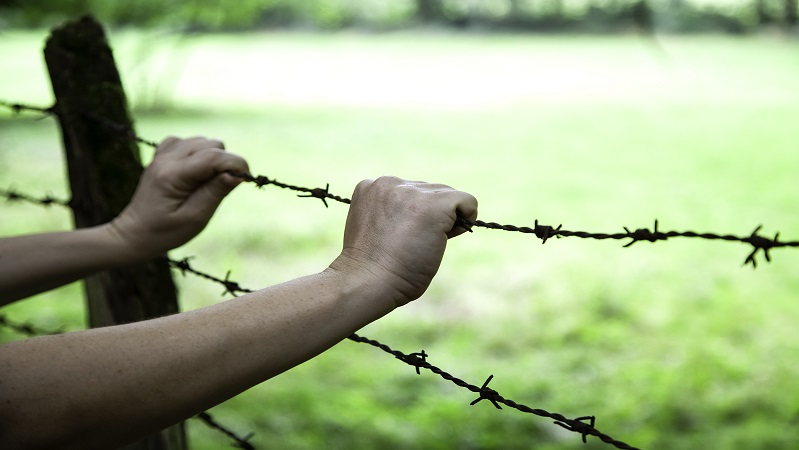 What Is Your Goal When Applying For A K-1 Visa?
This is an important aspect that we always discuss in a private consultation, it is a question that is asked of our clients, what your intentions are, your plans, your wishes for your future, what you want to do, when you want to live together and where, because not all couples want to be together in the United States as soon as possible, most do, but some people prefer to live in another country for a while, want to travel, want to study or take some time off, finish a job or sell an apartment in their home country.
That's why we always want to talk to our clients about what that couple wants to do or accomplish in the next 5 or 10 years, because for everybody the solution is not to come as a fiancé to the United States, because there is a long process after coming to the country as a fiancé, where that person has to apply for their residency, apply for a travel permit, wait for their work permit, and there are things that they cannot do even if they are with their citizen partner living together in the United States.
This process is not something that everyone wants or is willing to do in the first year of living together as a couple, so you have to think about the whole process involved in bringing two people together who want to get married.
Is The K-1 Visa The Right Option For Your Case?
The K-1 Visa is for fiancés and what this program proposes is to be able to bring the partner of an American citizen faster than the Consular Process can do, because normally if they are in the United States and married, you have to send the I-130 form, wait for the National Visa Center, wait for the appointment at the Consulate, wait for your package with your Visa and come to the country as a permanent resident.
The aforementioned process can take about a year to a year and a half, but not in all cases they want to wait that long, and that is why we have that fiancé program where the petitioner who is a citizen, could bring their fiancé faster and then finish their process of getting married and arranging here within the United States.
The delay for this type of Visa is a little shorter, it can take up to 9 months for fiancés and 18 months for what would be the family petition, so the immigrant couple can enter faster, but there are more requirements after entering the country, and it can be difficult for couples.
The time after bringing the fiancé or fiancée, that couple has to live together usually for the first time, because they have been in different countries in a long-distance relationship before and now live together.
In that process the immigrant at the beginning does not have a license, does not have a work permit, does not have permission to travel, has left friends and family back home, and has to get used to a completely different country, that can be very difficult for some couples, so then you have to think of a plan and be ready for the time you will spend together after entering on the Fiancé Visa.
For many, it is the best option but it is something that you have to think about and plan before you start the process, that is another reason why it is worth consulting with an attorney who knows the whole process because it is a situation where you should have a fixed strategy when you start this whole process because for the immigration agency a surprise is not good in this type of process.
Who Is Eligible For The K-1 Visa?
The main thing is that the couple has to have met in person within the last 2 years and for a couple, this situation is difficult, especially during the pandemic, but there are some exceptions that you can do something about.
For example, if the petitioner is ill or unable to travel, it is not worth requesting an exception to that rule in case the petitioner can travel, there is no need to be conjugally united in the fiancé(e)'s home country.
That couple can join in another country or a third country, but you have to take photos, have evidence that they have met in person before applying during the last 2 years, that is a very important requirement.
What Happens to the Children of a Fiancé?
Children can be included in this type of fiancé visa, when we are doing an I-129 which is the form we use for Fiancé processing, we can include derivatives in that processing.
What we do is to place the names of the children, then they have to present themselves for an appointment at the Consulate in the same manner as the immigrant couple, they will also come as children of fiancées and they will have to adjust their immigration status to permanent residents after the wedding because the wedding has to occur about 90 days after the entry of the fiancé and the petitioner's children or stepchildren.
Important Evidence For The K-1 Visa Application
The most important evidence is that the couple met in person, however, it is important that you have:
Tickets or receipts for your flight.
Hotel accommodations.
Photos of the civil union.
Evidence of how long you have been together, which can include messages, photos, witnesses, this being personal information is optional but helps your case greatly.
The petitioner and beneficiary's application, which is where the two of you will write your own letter stating the history you have as a couple, how you have known each other, how long you have been together, and why you have decided to get married in the future.
Also, in this statement, you should say that you are going to get married within 90 days after your entry, you do not have to give an exact date because no one knows exactly how long it will take, so it is not necessary to say that you have plans for a big wedding on such and such day of such and such month of this year, because it is not worth planning a wedding when you do not know the time of the processing.
For the K-1 Visa, it is very important to prove all the time that you have been together, and it is also helpful in this type of case to have letters from witnesses, which can be from parents, partners, siblings, or friends who know that this relationship, who know that it is a bonafide couple, that it is a couple.
There is a lot of evidence that you can add, and those are parts of the process where we help you because we work with our clients' gathering and compiling the evidence to say if it is sufficient or if it is necessary to look for more, that is a part of the representation that we provide.
K-1 Visa For LGBT Marriages
If the immigrant lives in a country where the immigrant's policies do not recognize same-sex marriages, they could still apply for the fiancé visa, because that couple is going to get married here in the United States, and a very good thing about this country is that in all states same-sex marriage is legal and allowed.
In summary, no matter where the immigrant beneficiary is from, all persons who are with their partner intending to take the next step, will be able to get married in the U.S. regardless of whether they are of the same sex, everyone can go through this type of process.
We must be in touch privately for consultation with Lincoln-Goldfinch Law, we do not charge anything for that consultation and we can investigate the best visa options for your case.
In case you have additional questions about the K-1 Visa, your wedding plan, or your specific case, you can contact us at (855) 502-0555. After a short 10 minute evaluation of your case over the phone we will let you know what options you have. You can also follow us on our social networks so as not to miss our weekly transmissions via Facebook, YouTube & Twitch.
Frequently Asked Questions
Share this story!
Contact a U.S. Immigration Attorney Today!
How To Find Us
Austin Office
Lincoln-Goldfinch Law
1005 E 40th St
Austin, TX 78751

Waco Office
Lincoln-Goldfinch Law
1616 Austin Avenue, Suite A
Waco, TX 76701
By Appointment Only
What Our Clients Say
"This Lawfirm is great, very professional and helpful. I love that they are always in communication and always available for when you have questions . 100% recommended by me and my family. Thank you Lincoln-Goldfinch Law"