Preparing The Grounds To Appeal Your Deportation Order
So, you've decided to appeal against your deportation. In that case, you should prepare your grounds for appeal if you don't want it to be promptly rejected. To discover how to prepare an appeal, here are the steps involved.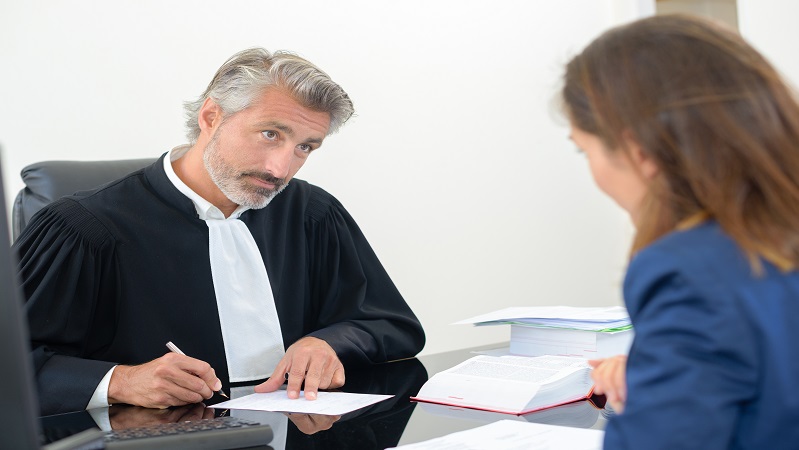 How To Prepare The Grounds For Appeals
The presiding immigration judge may have issued a deportation order against you. If this is the case, you can appeal with the Board of Immigration Appeals (BIA).
Fill Out Form EOIR-26
Your first step to submitting your appeal is to obtain and fill out an EOIR-26 form from a Decision of an Immigration Judge. You have exactly 30 days to fill out this form and submit it.
Keep in mind that the Board of Immigration Appeals must receive your appeal at their headquarters in Virginia before this relatively short 30-day period has expired. Unfortunately, if the BIA does not receive your request the next day after your 30-day period, they may not accept it.
Pay Your EOIR-26 Fee
You'll also need to pay a fee for your appeal to be processed when you send your appeal to the Board of Immigration Appeals. You can get a Fee Waiver Request to make it easy on your finances. You need to fill out Form EOIR-26A for this. 
If you do so, make sure to send your EOIR-26A form with your EOIR-26 appeal form to the BIA. Remember that you'll need to provide clear evidence that you need the fees waived.
Provide Facts That Prove The Legal Basis For Your Appeal
You will be required to provide evidence that proves that you have a strong legal basis for your appeal. Be sure to seek legal advice from an experienced immigration attorney for this. They can help gather the facts and evidence for the BIA to assess.
You may cite specific immigration laws the judge failed to follow in your appeal. You may also mention brand new laws that the immigration judge should have taken into account. If you reside in the US legally as a green card holder, make sure to provide evidence of your right to live in the United States. 
Prepare A Written Brief
It's ideal to prepare a written brief that proves that the judge was in error. You are not required to send your written brief with your EOIR-26 form. You can instead send it to the BIA once they have gotten back to you with a scheduled date. Again, an immigration attorney is worth their weight in gold to support your case.
Prepare Grounds Of Appeal To The Federal Circuit
You may appeal with the Federal Circuit if the Board of Immigration Appeals rejects your request. The Federal Circuit has the power to overturn decisions of the immigration court and the BIA.
When doing so, you need to file a Motion for Extension of Time. This is so that you will not be prematurely deported. Remember, there is no guarantee that you'll be permitted to remain in the country without filing for it.
Once ready, file a Notice of Appeal or a Petition of Appeal. With this, you'll need to submit the Entrance of Appearance, the Certificate of Interest, and the Docketing Statement.
Look For An Experienced Immigration Attorney
It is of the utmost importance to ensure that the BIA receives your appeal package within 30 days of the date on which you received your deportation notice. Within this window, you may consult with an immigration attorney. Lincoln-Goldfinch Law has lawyers who will assist you with establishing grounds—the firm aids in providing solid proof against your deportation and more.
Summary
You can prepare your grounds for appeal by filling out Form EOIR-26. You must provide facts and a legal basis for your request. You should also prove your right to live in the United States if you're a green card holder. Then, you should prepare a written brief detailing the judge's possible error. Be sure to file a Motion for Extension of Time to stay in the country while waiting for the verdict. It's better to consult an immigration attorney to establish solid grounds for your appeal.
Can New Evidence Be Presented In An Appeal?
&
Our Business Page