My name is Virginia " Vikki" Garza. I have worked in the community in various capacities, from education, Tax preparation, Insurance, etc. When I was presented with the opportunity to work with Lincoln Goldfinch Law, it was honestly one of my dreams come true. Working alongside this group, which is very well known in the community for their honesty, drive and exemplary service has been a mix of high energy, hard work, and growth.
This group, from Intake to Attorneys, remains focused on their goal, which is to help as many families as possible, as well as making sure that individually we are healthy, positive, trained, and have the support we need to maintain the push forward. I am proud to say I am a part of such a devoted group.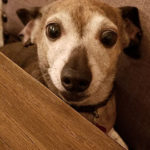 Hi my name is Au Pair, i enjoy playing and long walks with my brother Moon!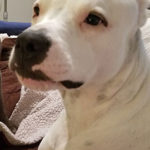 HI my name is Moon, I love playing with my brother Au Pair and belly rubs.