Immigration Law For Employers In The United States
Employers may find immigration law to be a challenging and perplexing subject, particularly when it comes to hiring and supervising foreign personnel. However, since violating immigration regulations can result in hefty fines and penalties, organizations must understand their responsibilities and obligations. More info here.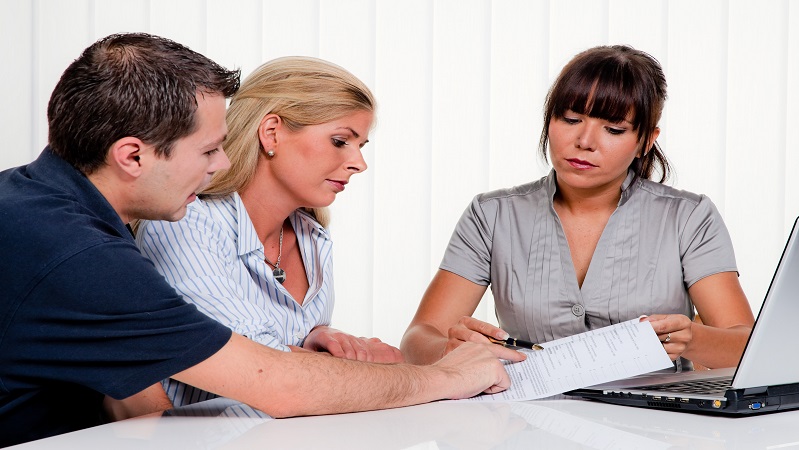 Hiring Immigrant Workers
Hiring employees is a natural part of the duties of a business owner.  However, it may not be as easy as posting a job advertisement and finding the right person to fill the position. It is often challenging to find a good employee, which is why many employers look at hiring immigrant workers, although it might be more complex because of the need to comply with immigration laws.
Employment-Based Immigration
There are several legal immigration routes to the United States. For example, you can apply for an employment-based Visa, which could be a nonimmigrant or immigrant Visa.
The primary distinction between these two categories is that the non-immigrant Visa is for those seeking temporary authorization to work in the United States. On the other hand, the immigrant Visa is for foreign workers intending to settle in the country and continue their work permanently.
Nonimmigrant Visas
Immigrant workers can get nonimmigrant Work Visa for temporary employment in the United States. However, they need the sponsorship of an employer who offers temporary working status.
Employers must apply for a specific temporary Visa for their employees, depending on the role they are offering. In addition, they must provide sufficient proof that this position exists.
Immigrant Visas
Employment-based immigrant Visas, or Green Cards, allow immigrants to legally stay and work in the United States. Unlike nonimmigrant visas that allow temporary work authorization, these Visas grant permanent residency status.
The requirements for these Visas will depend on the category your employee falls under:
EB-1 for managers, executives, or individuals with exceptional ability and experience in business, science, education, art, or sports.

EB-2 for those with a Master's degree or higher, or individuals in certain professions, such as teaching, science, and medicine.

EB-3 for Master's degree or Ph.D. holders not covered by EB-2 Visas or skilled workers with at least two years of experience.

EB-4 for workers who do not fit into other categories, such as U.S. foreign service employees and some religious workers.
As a business owner hiring foreign workers, you must follow specific procedures to sponsor your employee's Green Card. However, understanding that sponsoring a worker for a Green Card can be challenging is crucial.
Verifying An Employee's Employment Eligibility
As a business owner, you must ensure that each person you hire can legally work in the United States. To ensure that your employees have permission to work in the country, you must submit an Employment Eligibility Verification—Form I-9—within three days of hiring your employee.
This form outlines the process for verifying your employee's right to work and samples of the documents they must present to support their case. While employers cannot hire people without the proper documentation, they cannot discriminate against job seekers or current employees because of their nationality or citizenship status.
Does The Foreign Worker Need To Prove They Are Legally Eligible?
All U.S. employers hiring foreign workers must verify that the employee is legally eligible to work in the United States. You can accomplish this task by completing Form I-9 or an Employment Eligibility Verification.
Can Employers Fire Undocumented Foreign Workers?
The law requires employers to refuse to hire or fire undocumented workers when they learn of their lack of work authorization in the United States. The Immigration Reform and Control Act of 1986 or IRCA makes it illegal to knowingly hire or allow undocumented workers to continue working for them. 
Therefore, when employers hire foreign employees, they must ask for documents that show their identity and their authorization to work in the United States. Examples of these are the worker's birth certificate, a copy of their government-issued identity document, and documentation of their immigrant category.
What Will Happen If The Employer Is Not Honest About The Employee's Employment Eligibility?
All employers must present valid and authentic documents and verify their foreign employee's eligibility to work in the United States.
Suppose the U.S. Immigration and Customs Enforcement discovers that the employer had actual knowledge that the foreign employee is ineligible to work in the country and continues to hire them. In this case, the authorities can impose sanctions on the employer for hiring an unauthorized worker.
Alien Labor Certification
Some foreigners applying for an employment-based Green Card already work for their sponsoring employer. However, sponsorship is not as easy as it seems because of the lengthy process and the need to demonstrate a lack of qualified American workers for the particular position.
The first step in getting an employment-based Green Card is labor certification, which employers can apply for by submitting a certification application to the Department of Labor (DOL). Therefore, firms must advertise and interview U.S. residents, fail to find a qualified candidate among citizens and prove this issue to the DOL before hiring foreign workers.
Exemptions
Although vital, alien labor certification is optional for some employment-based Green Cards. The following are some examples of those exempt from labor certification.
Employees under the Employment-Based First Preference or workers with extraordinary abilities in Sciences, Business, Education, Arts, or Athletics.

Workers with advanced degrees under Employment Second Preference.

Employment Third Preference, or skilled workers or workers with Baccalaureate Degrees.

Employment Fourth Preference encompasses special immigrants, like certain religious workers.

Wealthy immigrants who can invest $500 to $1 million will create at least ten full-time jobs in the United States.
Note that these exemptions are in decreasing order of preference for getting Green Cards. Therefore, Employment-Based First Preference accounts for a significantly higher proportion.
Applying With The State
Submitting an application to the State Workforce Agency (SWA) or Employment Security Agency (ESA) is the initial step for Alien Labor Certification. Therefore, employers must submit DOL Form ETA-750, which includes details from the job description and the education and training requirements. In addition, it should explain how the potential immigrant candidate satisfies these requirements.
After you submit the form, the state agency will review your qualifications. The state will look at the typical rate for comparable jobs as part of a prevailing wage decision. Then, they will ask you to pay the employee the full rate once they decide.
Recruiting Process
After the wage determination, you must complete a hiring process to find U.S. citizens qualified to perform the indicated. In addition, the state agency will closely monitor this hiring procedure following DOL guidelines.
As an employer, you must advertise the position by posting it on statewide databases and in publications like employment bulletins and newspapers. Additionally, you must interview anyone who meets your prerequisites.
After the hiring period, you must submit the results to the state agency. They will carefully review the findings to confirm that you published all necessary job postings, contacted all qualified applicants for interviews, and extended job offers if required. 
DOL Approval
If you cannot find a qualified U.S. citizen to fill the role, and the state agency approves your hiring process, you may file your labor certification application, which requires completing the DOL Form ETA-9089. However, the DOL may reject your application if it finds your hiring procedure unfair.
Post Approval
After the DOL grants your labor certification, you will file a Visa petition using USCIS Form I-140 to assist your foreign worker in their Visa application.
Obtaining Visas For Foreign Workers
Besides verifying employment eligibility, employers may also need to obtain Visas or other necessary documentation for foreign employees. The Visa or paperwork required depends on the position's nature and the length of the employee's stay in the United States.
Common Visas for foreign employees include L-1 Visas for intracompany transferees, H-1B Visas for temporary employees in specialty occupations, and E-2 Visas for Investors.
Wages & Benefits
All employers have certain obligations regarding a foreign employee's wages and benefits. For instance, employers must pay them the same wages and provide the same benefits as U.S. citizens for the same work. In addition, they must ensure these workers are under the proper classification for tax purposes. Those who violate these requirements may face penalties, fines, and legal action from the workers.
Immigration Discrimination
Employers cannot discriminate in hiring, firing, or referral based on immigration status, citizenship, or nationality. For instance, an employer who inquires about an applicant's immigration status or citizenship before making a job offer raises the suspicion that they are engaging in immigration-based discrimination. 
The Immigration Reform and Control Act forbids employers from rejecting legitimate documents or requesting more paperwork than is necessary for verification. Therefore, employees can choose the acceptable documents they will provide for employment eligibility verification. 
An applicant may make an immigration discrimination claim if the potential employer refuses to accept the documents they provided or requests more information than necessary.
Labor Laws
Employers must know the rights of foreign employees under U.S. labor laws. They have the right to the same protections as U.S. citizens, including:
The right to receive at least the minimum wage and benefits.

The right to file complaints regarding working conditions.

The right to join and form unions.
Lincoln-Goldfinch Law
In general, businesses must know the numerous facets of immigration law that concern their industry. It entails confirming that all new foreign employees are eligible for employment and securing the necessary Visas and paperwork. In addition, it requires abiding by labor and anti-discrimination regulations and paying foreign employees fairly and in compliance with the law.
Immigration law can be overwhelming and undergoing proceedings independently can be challenging. It requires filing petitions and fees, filling out forms, presenting valid paperwork, and extensive research. Additionally, it may demand some time off from your work if you're handling things on your own, whether you're gathering documents, waiting for responses, or researching what to do.
Lincoln-Goldfinch Law can help you with your immigration case, whether it's your first time hiring a foreign worker or you want to ensure you do things right this time.
Skilled and experienced lawyers at Lincoln-Goldfinch Law who know what they need to do to guide you will handle your case. It means less time spent on research, and more time doing the right things for your case.
You'll get effective legal advice and representation from someone who knows what they're doing. Additionally, attorneys at Lincoln-Goldfinch Law will help you avoid mistakes that could cost you time and money in the long run.
Get Help From An U.S Immigration Attorney
Austin Office
Lincoln-Goldfinch Law
1005 E 40th St
Austin, TX 78751

Waco Office
Lincoln-Goldfinch Law
1616 Austin Avenue, Suite A
Waco, TX 76701
By Appointment Only