Austin Immigration Attorney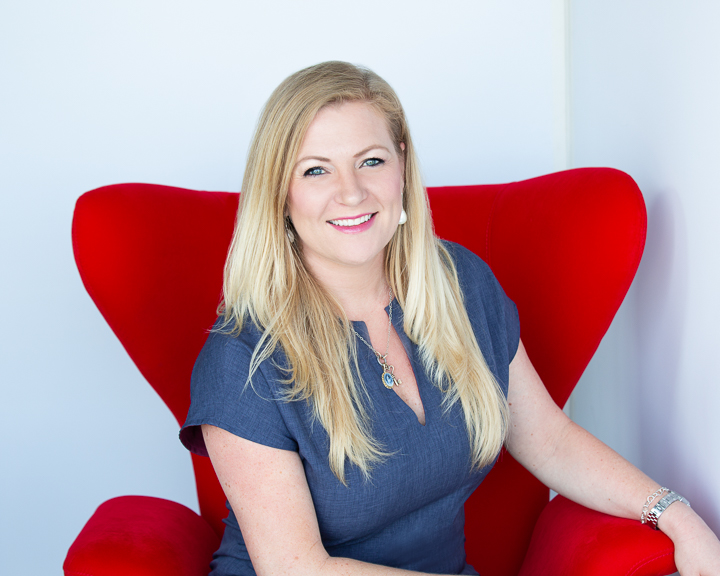 Thank you for reading my bio to learn more about me!
WHY I DO IMMIGRATION LAW

I wanted to work in the field of social justice when I started law school at the University of Texas. I knew I would be able to help in the Immigration Clinic because I speak Spanish, so I decided to enroll. As a student at the Clinic, my first assignment was to visit the Hutto immigrant detention center. There, I met with a detained family of asylum seekers who had a five-month-old baby girl. She was wearing a onesie issued by the prison. Her mom asked me if I would hold her during our meeting because I smelled like the outside world, and when I got up to leave our meeting, she asked me if I could sneak her baby out with me and take care of her until her parents could get out. Although I couldn't do that, I did represent the family in their successful asylum case. The elation I felt at helping obtain that family's release and secure their future coupled with the horror I felt at seeing children in jail, made my choice easy: I will spend my career fighting for justice and dignity for immigrants.
MY EXPERIENCE

I am the owner of Lincoln-Goldfinch Law, with offices in Austin and Waco. Upon graduating from the University of Texas for college and law school, I received an Equal Justice Works Fellowship in 2008, completed at American Gateways. My project served the families detained at the Hutto Detention Center. After my fellowship and during the federal hiatus from family detention, I entered private immigration practice, where my firm offers family-based immigration and removal defense, including humanitarian cases such as asylum, U Visa, and VAWA. Everyone at Lincoln Goldfinch Law is bilingual, has a connection to our cause, and has demonstrated a history of activism for immigrants. To us, our work is not just a job.
SERVICE WORK

I serve as the pro bono liaison for the American Immigration Lawyers Association Texas Chapter and serve on the boards of Casa Marianella and the Civil Rights and Immigration Section of the Austin Bar Association. I regularly mentor and train attorneys in an effort to encourage pro bono work by all lawyers, including hosting a monthly pro bono trip to the Karnes Family Detention Center. I was active in working to reunite separated families during the Zero Tolerance policy implemented by the Trump Administration during the summer of 2018.
AWARDS AND RECOGNITION
2019 Finalist, Austin Under 40 Awards, Young Women's Alliance
2019 SuperLawyer, Super Lawyers Magazine
2019 Changemaker Award, Austin Young Chamber
2018 Leadership in Advocacy Award, Grassroots Leadership
2018 Excellence in Pro Bono award, Austin Bar Association
2018 Clients' Choice Award, Avvo
2018 Rising Star, Super Lawyers Magazine
2017 Pro Bono Attorney of the Year, Travis County Women Lawyers Association
2017 Rising Star, Super Lawyers Magazine
2010 Contribution to Minority Community Award, Travis County Women Lawyers Association

I have appeared on news outlets such as the BBC, MSNBC, the New York Times, and National Public Radio as an immigration expert

My most important accomplishment of all is my family: my daughters Nora and Winslow, and my husband Josh.
Sabia que queria trabajar en el area de justicia social cuando empeze la escuela de leyes en la Universidad de Texas. Trate diferentes conferencias, cursos, y trabajos, pero no fue hasta que tome la clinica de inmigración que supe que iba a dedicar mi carrera. Como una estudiante de clínica,, mi primer trabajo fue visitar una familia que fue detenida en el centro de detencion de Hutto. Ellos buscaban asilo en los Estados Unidos. La bebe estaba usando un mameluco que le dieron en la prision. Su mama me pregunto si la podria cargar durante nuestra junta porque yo olía como el mundo exterior y cuando me pare a salir de la junta, me pregunto si podia sacar a la niña conmigo. Fue en este momento que supe que mi trabajo en la vida seria trabajando por la justicia de los inmigrantes. Como mucha gente, me siento una espectador en mi vida, y creo en el luchar y proteger a la gente marginada.

Despues de mi graduación, fui presentada con el Equal Justice Works Fellowship para trabajar con las familias detenidas en Hutto. Mi proyecto se ubicaba en American Gateways, una organización sin lucro dedicada a asegurar la justicia para los inmigrantes de bajos ingresos en el area del centro de Tejas. En el año 2010, gane el premio a la Contribucion de la Communidad de Minoritaria por la Asociación de Mujeres Abogadas del Municipio de Travis. Ese mismo año, entre a la practica privada de a Hines & Leigh, PC donde tuve la suerte de ser entrenada por Barbara Hines y Cynthia Leigh, ambas abogadas de inmigración especializadas por el consejo y altamente respetadas como abogadas de inmigracion en Austin. En 2015 empeze mi practica de Lincoln-Goldfinch Law.

En Lincoln-Goldfinch Law, todos los trabajadores tienen historia y experiencia para activismo para immigrantes. Estamos dedicados a nuestra causa y nuestros clientes. Hacemos trabajo de inmigracion exclusivamente, con un enfoque en casos de familia (tarjetas de residencia permanente, perdones, ciudadania) defensa contra deportacion, casos humanitarios, como victimas de crimen, VAWA, y asilo. Estamos dedicados al trabajo pro bono y involucrados en la comunidad. Sirvo como la conexión pro bono para la Associacion de Abogados de Inmigracion de America, estoy en el consejo de Casa Marianella, la Asociación de Mujeres Abogadas del Municipio de Travis, y Austin Bar Association Solo y la Seccion de Firmas Chicas. Soy un orador frecuente de muchos grupos de el tema de inmigracion. Disfruto hablar de inmigración, así que si eres parte de un grupo que te gustaría que viniera que hablara, siéntate libre a solicitarlo!

Mi mas grande orgullo es mi familia: mi esposo Josh y mi hija preciosa Nora.

He aparecido en medios como BBC, MSNBC, New York Times y National Public Radio como experto en inmigración.

Mi logro más importante de todos es mi familia: mis hijas Nora y Winslow, y mi esposo Josh.