Univision Citizenship Forum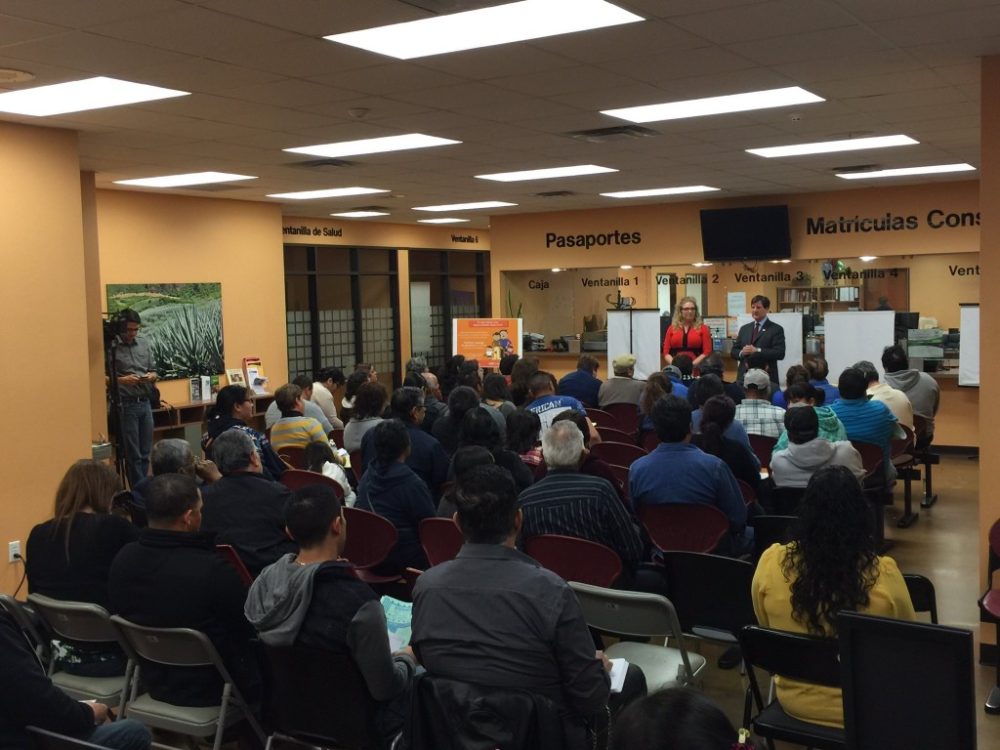 Recently, we were part of a forum conducted by Univision about U.S. citizenship, how to obtain it, what rights it grants, and any other aspect that listeners have doubts or questions.
We know that many people have a basic notion about how to obtain citizenship, and that in turn, it is something that many people want to obtain, precisely because of this, there is a lot of misinformation and myths, totally far from reality. There are also people who claim to be absolute experts on how to obtain citizenship, and that for a reasonable price, they can help you get it.
The purpose of this forum is to inform, disprove and clarify all aspects of this issue, we want all our immigrant clients and listeners to know their rights, how to exercise them, and of course, to understand the immigration process in the United States of America, in order to lose the fear of the authorities, and be able to deal with the possible frightening attitudes of the police or immigration officers.
At Lincoln-Goldfinch Law, we are a team of lawyers professionally trained to provide you with effective advice on all aspects of immigration, and we have lawyers who have first-hand experience of what it means to be an immigrant (or children of immigrants), so we connect deeply with all the cases that come before us, we seek to develop advice tailored to the circumstances and needs of each person.
Share this story!
Contact a U.S. Immigration Attorney Today!
How To Find Us
Austin Office
Lincoln-Goldfinch Law
1005 E 40th St
Austin, TX 78751

Waco Office
Lincoln-Goldfinch Law
1616 Austin Avenue, Suite A
Waco, TX 76701
By Appointment Only
What Our Clients Say
"This Lawfirm is great, very professional and helpful. I love that they are always in communication and always available for when you have questions . 100% recommended by me and my family. Thank you Lincoln-Goldfinch Law"