Recent Asylum Policy Changes Explained
This article attempts to demystify all the recent asylum changes succinctly.
It is hard to keep up right now, and I say that as a person who spends all day every day keeping up with Trump policy changes. I regularly have friends message and email me with questions about what is actually happening so they can engage in educated debate on social media. Maybe this will help.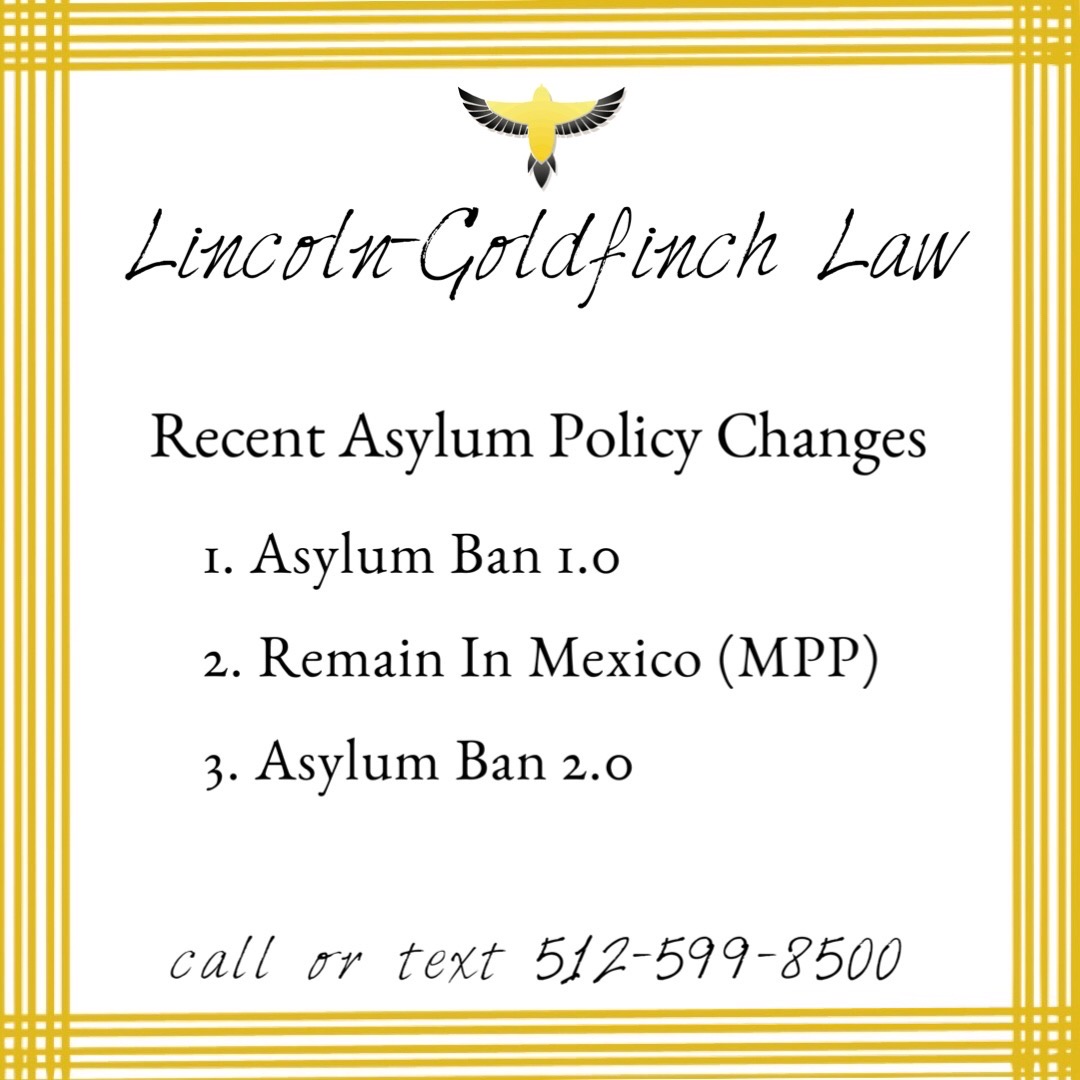 Trump has implemented three policies attempting to block asylum eligibility for Central Americans in the last year.
The first policy, known as Asylum Ban 1.0, said that anyone who crosses the border between ports of entry is ineligible for asylum. This policy was directly contradictory to the asylum law passed by Congress 40 years ago, which explicitly states that anyone who arrives in the US seeking protection, whether or not at a designated port of entry, is eligible to apply. A Federal Judge issued a nationwide injunction banning that policy. The full case is still pending in the Federal Court, but the Supreme Court did uphold the injunction of Asylum Ban 1.0. The Ninth Circuit Court of Appeals is scheduled to have a hearing on Asylum Ban 1.0 on October 1.
The second policy is the MPP program, which stands for Migrant "Protection" Protocols, otherwise known as "Remain in Mexico." Under this program, the Trump administration has returned tens of thousands of asylum seekers from all over the globe to Mexico as they await their asylum hearings indefinitely. These migrants are vulnerable in Mexico and there have been many reports of kidnapping and extortion of migrants. The lucky ones are able to manage the logistics of living in Mexico and returning to the US border for their court appearances only to find themselves in a tent court talking to a judge via televideo with a translator present by phone and most experience case delays requiring them to return months later for further hearings. Representing these individuals is nearly impossible and access to counsel is a very big issue, but nonetheless the policy has not been enjoined by the courts. The Ninth Circuit Court of Appeals is scheduled to have a hearing on the MPP lawsuit on October 1.
The third policy is the Asylum ban 2.0, otherwise known as the transit ban. It was issued this summer in July and it says that any asylum seeker who traveled through another country on their way to the US border must have applied for asylum in each country through which they traveled. Obviously this policy eviscerates asylum eligibility for any non-Mexican national who traveled by land to the southern border, which is almost all asylum seekers and includes migrants from Cuba and Venezuela, as well as other parts of the globe. Its implementation will be devastating for asylum seekers. The Federal Court initially enjoined the policy this summer, but in a surprise move, the Supreme Court lifted the injunction in September and allowed the policy to go forward. The Ninth Circuit will hear arguments on Asylum Ban 2.0 in December.
​
Don't hesitate to call our office with any questions or concerns you may have regarding your immigration case. Call or text us anytime at (855) 502-0555.
​
In solidarity,
Kate
Share this story!
Contact a U.S. Immigration Attorney Today!
How To Find Us
Austin Office
Lincoln-Goldfinch Law
1005 E 40th St
Austin, TX 78751

Waco Office
Lincoln-Goldfinch Law
1616 Austin Avenue, Suite A
Waco, TX 76701
By Appointment Only
What Our Clients Say
"This Lawfirm is great, very professional and helpful. I love that they are always in communication and always available for when you have questions . 100% recommended by me and my family. Thank you Lincoln-Goldfinch Law"