Lawsuit: Grassroots Leadership VS. Texas Dept Of Family & Protective Services (Part II)
When the Texas Department of Family and Protective Services granted a childcare license to Karnes County Residential Center, Grassroots Leadership quickly responded. And on Wednesday, a Texas Judge granted a temporary restraining order that prevents the Texas DFPS from licensing another such facility. More in the link below.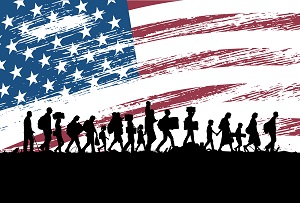 ---
If you or a loved one needs help with your Austin immigration case, contact attorney Kate Lincoln-Goldfinch today!
Share this story!
Contact a U.S. Immigration Attorney Today!
How To Find Us
Austin Office
Lincoln-Goldfinch Law
1005 E 40th St
Austin, TX 78751

Waco Office
Lincoln-Goldfinch Law
1616 Austin Avenue, Suite A
Waco, TX 76701
By Appointment Only
What Our Clients Say
"This Lawfirm is great, very professional and helpful. I love that they are always in communication and always available for when you have questions . 100% recommended by me and my family. Thank you Lincoln-Goldfinch Law"