It's Time To Be Heard Again!
Tell Texas: Detention Centers Are Not Child Care Facilities!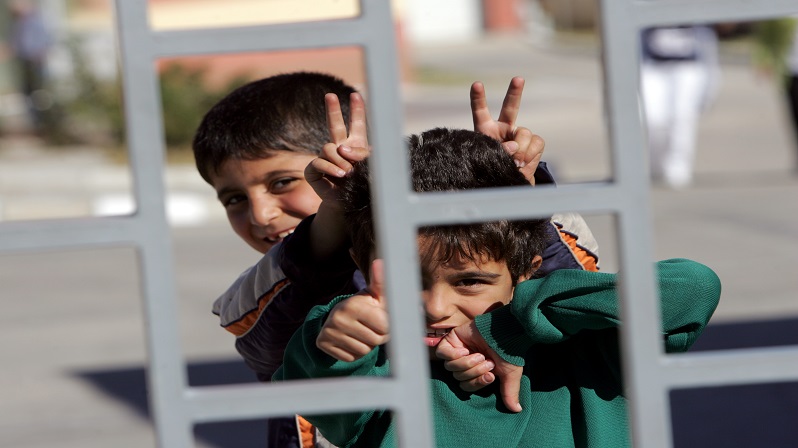 On November 20, 2015, state District Judge Karin Crump of Travis County ruled that Texas may not claim an "emergency" to expedite the licensing of two private detention centers holding immigrant families. This move was an attempted workaround to a federal district judge's ruling in July that the detainment of immigrants in such abysmal conditions violates a provision of the 1997 Flores v. Meese agreement.
 [There is] no imminent peril to public health, safety or welfare exists" justifying that emergency action.

~ The Honorable Karin Crump, 250th District Court, TX
Following this ruling, the state of Texas now seeks to adopt Proposed Rule 40, which would effectively allow the mere label of "childcare" to be applied to the family detention centers in Dilley and Karnes County.
Can you stand with us one more time to oppose adopting Proposed Rule 40 and tell The Texas Department of Family and Protective Services (DFPS) that family detention centers are not appropriate childcare facilities?
Thanks for your support!
Share this story!
Contact a U.S. Immigration Attorney Today!
How To Find Us
Austin Office
Lincoln-Goldfinch Law
1005 E 40th St
Austin, TX 78751

Waco Office
Lincoln-Goldfinch Law
1616 Austin Avenue, Suite A
Waco, TX 76701
By Appointment Only
What Our Clients Say
"This Lawfirm is great, very professional and helpful. I love that they are always in communication and always available for when you have questions . 100% recommended by me and my family. Thank you Lincoln-Goldfinch Law"