Dual Citizenship Guidelines & The Difference With A Second Passport
Guest Post provided by courtesy of Rapid Passport. Click here for more info. 
The concept of Dual or Second Citizenship is ideal for individuals looking for business opportunities and international mobility in their quest to be successful. This is not just because it allows them to gain access to two social service systems and two passports, but also because it spares them from the otherwise lengthy paperwork visa application processes.
Getting a second citizenship allows children of dual citizens to reap the advantages of embracing global citizenship. This is primarily because second citizenship allows the dual citizen and his/her immediate family and the future generations to receive the benefits of educational advantages, economic well-being, and social protection, right from the day one. Dual citizenship is also explored by individuals that want to live and prosper in a peaceful, stable, and growing socio-political country. It is also the ideal choice for individuals who want to explore, discover, and embrace new cultures and destinations.
It is important to remember here that Dual Citizenship and Second Passport's are completely different. There is a misconception among some sections of the society that both are the same.
Dual citizenship can be taken by anyone for any legitimate purpose. On the other hand, a second passport is acquired by regular international travellers. In most scenarios, these travellers prefer flying with a different (second) passport when they are required to visit conflicting countries. For example – A Second Passport may be taken by a citizen of the United Kingdom for a business visit to countries with political or social unrest, such as Pakistan or Afghanistan. Getting a second passport is absolutely legal, and its applications are fully governed by the law.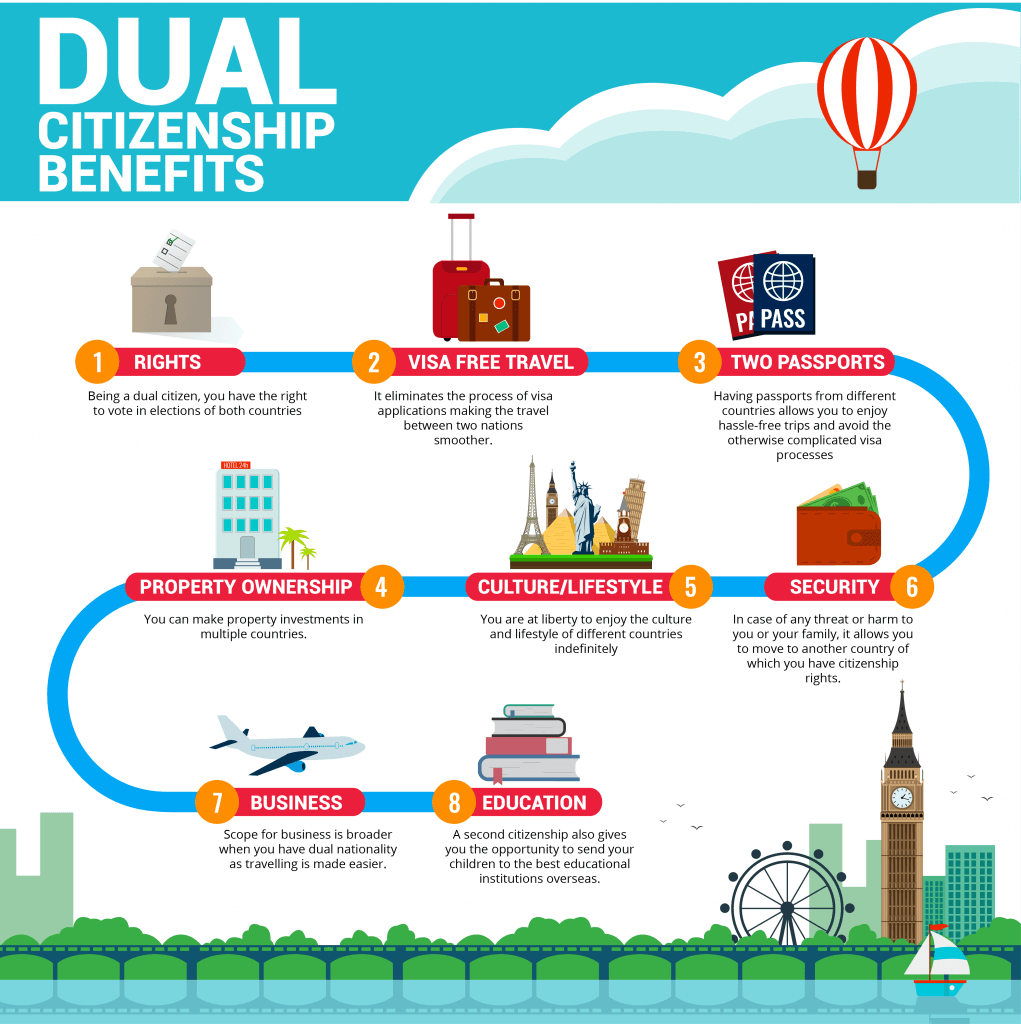 What Is The Meaning Of Dual Nationality
Dual Nationality (also known as dual citizenship, multiple citizenship, or multiple nationality) can be described as an individual's citizenship status under which he/she is concurrently considered as a citizen of two or more countries. In other words, dual citizenship gives a privilege to an individual to become a citizen of two or more countries at the same time. An individual is entitled to get nationality in the country of his or her birth, and may later decide to acquire nationality of other country by choice.
Let us now understand how the terms "Second Passport" and "Dual citizenship" differ in meaning.
1. An individual may make an application for dual citizenship of two or more countries at the same time. An application for a second British Passport, on the other hand, is to receive an additional passport for international business travelling purposes.
2. A request for a Second British passport may be made by applicants that can prove that they are required to visit other countries on a regular basis, for business purposes. The applicant should be a senior representative of the company. He or she is also expected to prove the intention for the visit to restricted visa or conflicting countries.
What Is A Second Passport?
A Second Passport is meant to facilitate smooth and easy travel from one country to another (usually to a conflicting or restricted visa country) for regular business travellers. For example – Some countries like UAE impose restrictions on international travellers having visa or travel stamps from countries like Israel. Therefore, a citizen of United Kingdom who has to visit both UAE and Israel for business purposes may opt for a Second Passport. The individual may use the First Passport while flying from the United Kingdom for going to and coming back from UAE, and can use the Second Passport while flying from the United Kingdom for going to and coming back from Israel.
The Second Passport has a different number and is not an extension, renewal, or replica of the First Passport.
Why Apply For A Second Passport?
A Second Passport may be the ideal choice for regular international business travellers and others in the following cases:
A Second Passport would be an ideal choice for individuals who have to otherwise face long queues and lengthy paperwork, while submitting their travel applications to get multiple Visas for specific travel destinations.
A Second Passport can be the right choice for business travelling when the destination is a restricted visa or conflicting country. For example – Some Muslim-dominated countries like Libya, Kuwait, Syria, Iran, Iraq, Pakistan, Sudan, Yemen, and Saudi Arabia make big issues while granting visas to travellers if their passports bear a visa or stamp issued by Israel. A Second Passport would have proved useful.
This passport is also required by individuals that are required to have two or more passports, e.g. flight attendants, pilots, people working on oil rigs, etc.
Frequent international business travellers may also apply for a Second Passport, especially when their visa stamp pages of their First Passport tend to get finish quickly.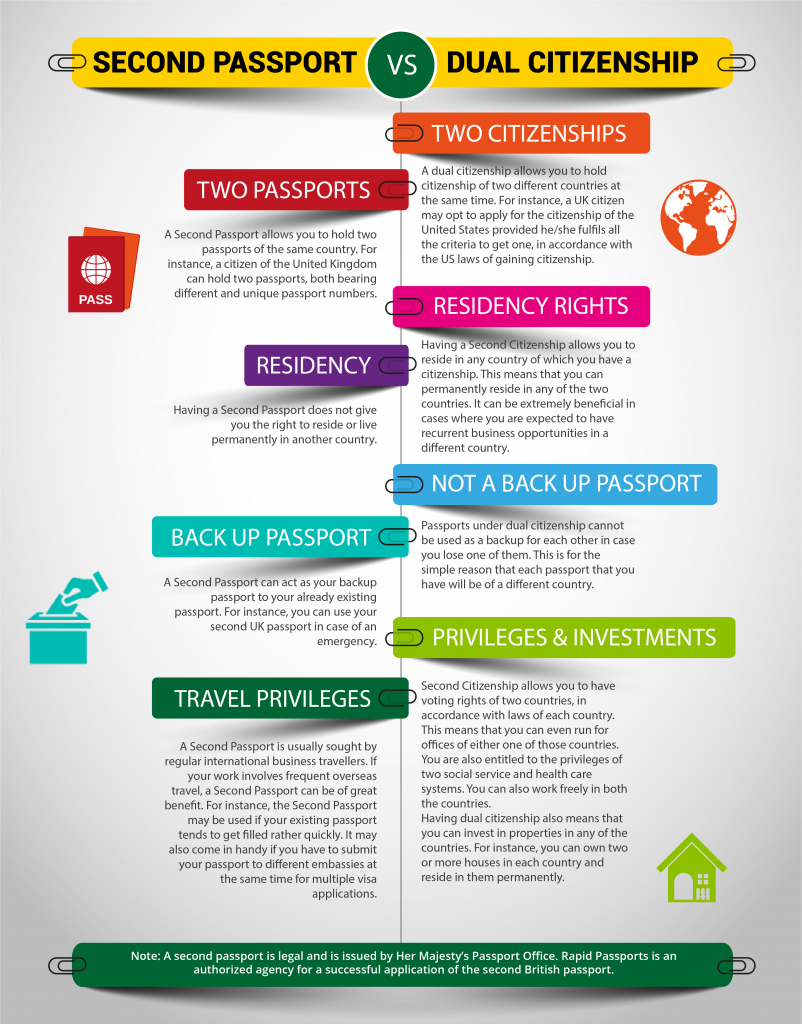 Share this story!
Contact a U.S. Immigration Attorney Today!
How To Find Us
Austin Office
Lincoln-Goldfinch Law
1005 E 40th St
Austin, TX 78751

Waco Office
Lincoln-Goldfinch Law
1616 Austin Avenue, Suite A
Waco, TX 76701
By Appointment Only
What Our Clients Say
"This Lawfirm is great, very professional and helpful. I love that they are always in communication and always available for when you have questions . 100% recommended by me and my family. Thank you Lincoln-Goldfinch Law"