Client Passes Citizenship Exam
As an immigration attorney in Austin, I experience an array of emotions on a daily basis. Sometimes we have wins and sometimes there are extra challenges. Today, I am so proud of my client today for passing his citizenship exam. We are all smiles!!! :)
The citizenship test is one of the most important points in the life of every immigrant in the United States, we understand that it is a situation that can generate nerves and anxiety, that is why we strive to make sure that you are trained and feel totally comfortable at the time of taking this test. At Lincoln-Goldfinch Law, it is our priority to provide information in a transparent manner, so that you know all the possible scenarios, while achieving your dreams.
Remember that you may be asked questions on a wide variety of topics, so your preparation for this exam should be optimal. Another important aspect to keep in mind is that the civics test contains more than 100 questions, but usually, you will be asked to answer about 20.
At Lincoln-Goldfinch Law, we are available to answer any questions you may have regarding any area of immigration.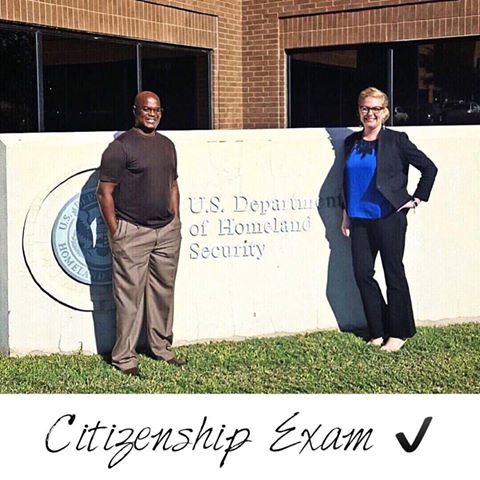 ---
Share this story!
Contact a U.S. Immigration Attorney Today!
How To Find Us
Austin Office
Lincoln-Goldfinch Law
1005 E 40th St
Austin, TX 78751

Waco Office
Lincoln-Goldfinch Law
1616 Austin Avenue, Suite A
Waco, TX 76701
By Appointment Only
What Our Clients Say
"This Lawfirm is great, very professional and helpful. I love that they are always in communication and always available for when you have questions . 100% recommended by me and my family. Thank you Lincoln-Goldfinch Law"