A Day In the Life: Refugees & Their Stories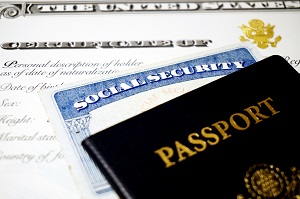 American Gateways is an inspiring non-profit organization dedicated to providing legal aid and representation to immigrants and asylum-seekers. Below are a few of the stories from refugees American Gateways has helped — if you would like to contribute to their mission, visit https://www.americangateways.org/.
Maria: Central America
Maria traveled alone – confronting the risk of kidnapping and abuse – from Honduras through Guatemala and Mexico in order to escape from the vicious abuse of her domestic partner. Her abuser had already tracked her down repeatedly when she tried to leave him in Honduras. Honduran authorities would do nothing to protect her. After she spent nearly a year in a detention facility outside of Austin, she was released on bond. AG worked with pro-bono lawyers and filed her political asylum petition and while she awaits a final result in her case she is learning English, taking community college classes, works as a manager at Pizza Hut, and plays on a women's soccer team. She is thriving – living free of fear from her persecutor in the United States.
Eduardo: Mexico
Eduardo was a politician in a rural state in Mexico whose political parties had become infiltrated by drug cartels. As Eduardo's political prominence and power increased, he became the target of cartels seeking public moneys and intelligence on police activity. Eduardo wanted to make a stand and refused their ever-growing demands. The cartels threatened him with violence and death and one day, they made good on their threats. They tried to assassinate him in broad daylight and abducted his son. Eduardo barely escaped with his family. Working together with pro bono attorneys, AG has successfully obtained asylum for a number of the family members. Other family members applications await and are promising. While there has never been justice against the cartels in Mexico and his son has never been located, the rest of his family has relocated, opened up a restaurant, and tried to start their lives over.
Jean: Central Africa
Jean is from Central Africa. The child of a lawyer and businesswoman with strong political connections, Jean was taught the importance of political engagement and democratic values and became involved in electoral politics. In the spring of 2014, state intelligence services grabbed Jean, placed a hood over his head and threw him into the back of a car. They took him to secret location, where they tortured him and interrogated him about his political involvement for several days. He was eighteen years old. Jean barely escaped and went into hiding a neighboring country for several months, but it wasn't enough. After months in hiding, Jean and his sister Marie managed to make it to Austin, where they are now attending school. Their future in the United States remains uncertain, but AG has found pro bono attorneys, they now have legal representation and are beginning the process of requesting asylum in the United States.
Share this story!
Contact a U.S. Immigration Attorney Today!
How To Find Us
Austin Office
Lincoln-Goldfinch Law
1005 E 40th St
Austin, TX 78751

Waco Office
Lincoln-Goldfinch Law
1616 Austin Avenue, Suite A
Waco, TX 76701
By Appointment Only
What Our Clients Say
"This Lawfirm is great, very professional and helpful. I love that they are always in communication and always available for when you have questions . 100% recommended by me and my family. Thank you Lincoln-Goldfinch Law"