What Does Prima Facie Determination In VAWA Mean?
The Violence Against Women Act (VAWA) is a legal framework in the United States that offers protection and support to victims of domestic assault. By empowering survivors to seek justice, the law enables them to rebuild their lives. 
The Prima Facie Determination plays a role in assessing an individual's eligibility for the remedies provided by VAWA self-petition. This article will delve into the intricate workings of this process, its essential requirements, and the significant implications it holds for victims seeking safety and recourse.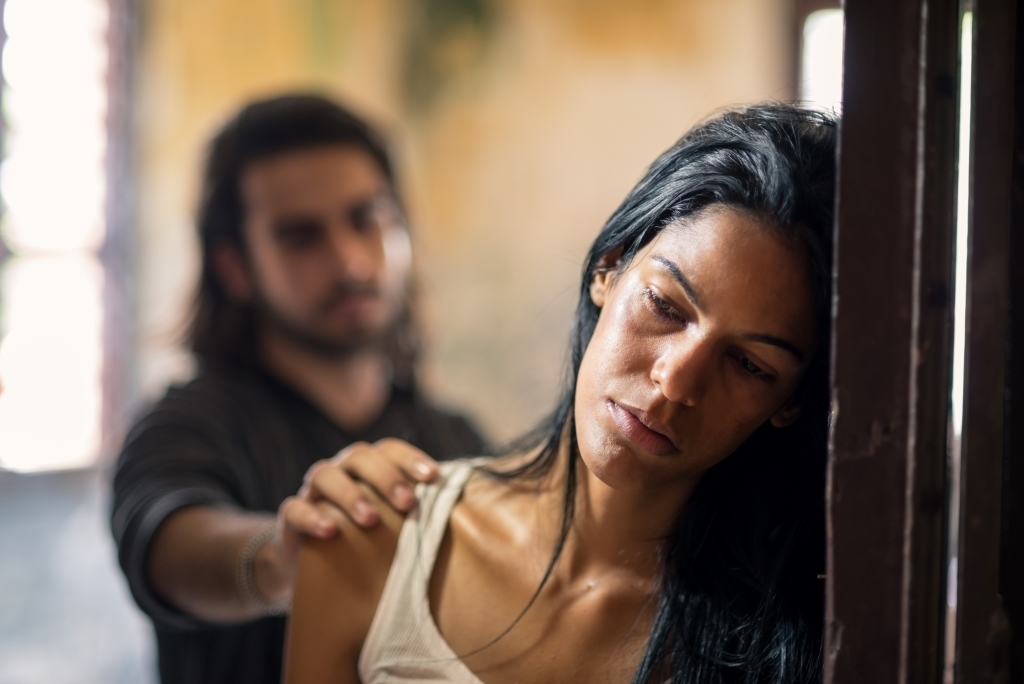 Prima Facie Determination In VAWA
The Latin phrase Prima Facie means "at first sight" or "on the face of it." It is used in the context of VAWA to describe the preliminary evaluation. 
Prima Facie Determination ascertains whether or not an applicant satisfies the minimal standards for eligibility. It filters relief applicants to expedite the procedure for potential qualifiers. This notice is the USCIS's acknowledgment that they have received the application. 
In a VAWA case, certain requirements must be met to qualify or pass the initial screening process. For instance, in a bona fide marriage, the applicant must demonstrate that they have experienced mistreatment or abuse. Additionally, the petitioner must prove their good moral character.
In some cases, additional documentation from the State of Texas is necessary to confirm that the applicant has no prior arrest records. After submitting this documentation and the required evidence, the completed crime record form must be returned to the immigration agency. The agency then reviews the package and confirms that the applicant has submitted the minimum evidence needed for the VAWA case.
However, this confirmation does not indicate that the case has been thoroughly reviewed or a decision has been made. The Prima Facie Determination solely signifies that the applicant has provided the necessary evidence to initiate the VAWA case process.
Outlining Its Purpose 
Prima Facie Determination expedites VAWA benefits and protections. It aims to aid domestic abuse victims to prevent further agony and confusion. The presumed decision identifies people who seem likely to receive the remedies. This proactive approach ensures that deserving victims can promptly access the support they require, offering them relief and security. It also empowers them to break free from abusive environments and build a safer and brighter future.
How To Establish A Prima Facie Case
To make a Prima Facie case for immigration benefits, the person must submit Form I-360, which reviews various case types, such as VAWA applications. Including necessary information and evidence is crucial to show they meet the required criteria. Applicants don't have to prove everything definitively at this stage but must address each requirement.
If the USCIS believes the initial evidence is sufficient, they will give the person an NPFC (Notice of Prima Facie Case). However, if they find the initial evidence insufficient, they may ask for more through a "Request For Evidence" (RFE). 
It's important to understand that receiving the NPFC does not mean the applicant gets immigration status or benefits. It also doesn't affect the final decision on the immigration application. 
In short, getting the notice is a step in the process, but it doesn't guarantee the person is eligible for immigration benefits. They may need to provide more evidence even after receiving the NPFC.
Essential Factors To Qualify 
An applicant must complete certain conditions to establish a Prima Facie case under VAWA. Although, these may differ depending on the relief sought. In most cases, the most important factors may include the following. 
Relationships With The Offender
In circumstances of domestic violence, the victim must provide proof of a qualifying relationship with the abuser. The petitioner must be the spouse, parent, or child of a U.S. citizen or lawful permanent resident abuser. The stipulation ensures victims' close relatives can also seek protection under VAWA.
Evidence Of Battery Or Serious Cruelty
Police reports, medical records, restraining orders, witness statements, and service provider logs are all examples of documents. These can be proven and used as solid evidence against the abuser. It determines the severity of the abuse. 
Proof Of A Good Faith Marriage
Self-petitioners seeking relief as the battered spouse of a U.S. citizen or permanent resident must prove that they were married in good faith. They typically present evidence of their combined financial resources, address history, or shared obligations. 
Seek Help From An Immigration Lawyer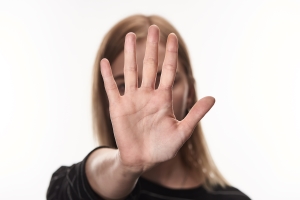 A skilled attorney can describe the weight of evidence to prove a claim or justify a legal decision. Their knowledge, competence, and analytical skills are invaluable for making the case conclusion. 
An immigration attorney can also help you gather enough proof to support your case. This makes the application process more manageable and improves your chances of success with USCIS.
It's crucial to keep your application safe and have copies of your official documents. This can be tricky for abused immigrants who may not have a stable place to stay or whose abusers took their documents. An attorney can assist in securing your important papers.
Moreover, if you're filing a VAWA application without your abuser knowing, an attorney can act on your behalf to shield you. They can receive USCIS notices at their office, keeping your address private.
Finally, once your initial VAWA petition is approved, an attorney can help you with the adjustment of status application (Form I-485). They'll assist in completing the relevant sections, provide the needed documents for a Green Card application, and accompany you to the interview.
What To Look For In An Immigration Attorney
When navigating the complex landscape of immigration law, finding the right immigration lawyer is crucial. This guide highlights key attributes to consider, ensuring you make an informed decision and secure guidance throughout your immigration journey.
Strong Communication Skills
Effective communication starts with a lawyer's ability to actively listen and comprehend their client's unique situation. Their strong communication skills can help them thoroughly understand your background, objectives, and concerns. 
This understanding forms the foundation for building a solid legal strategy tailored to your needs. An attorney for immigration who listens carefully and asks pertinent questions demonstrates their commitment to providing personalized assistance.
Empathy
Immigration is not a simple legal matter; it is a life-altering experience. Clients facing such issues often grapple with separation from loved ones, cultural adjustments, and uncertainties about their future. 
An empathetic lawyer takes the time to genuinely listen to the client's concerns, fears, and hopes, acknowledging the emotional weight of their situation. This understanding establishes trust and rapport, creating a safe space for open communication between the client and the attorney.
Good Listener
Every immigration case is unique, with its own set of challenges and opportunities. A good listener is attuned to the specific nuances of your case and can develop a customized legal strategy that aligns with your goals. 
By paying careful attention to your concerns, an immigration lawyer can tailor their approach, ensuring that your application, appeals, or petitions are accurately prepared and effectively presented. This personalized approach enhances the likelihood of a favorable outcome and minimizes unnecessary delays or setbacks.
Reputation
A legal professional's track record is a testament to their ability to deliver positive outcomes for their clients. Lawyers with a solid reputation are more likely to have a history of successful cases, increasing your chances of a favorable resolution to your immigration matter. 
Reputation also reflects a lawyer's ethical conduct. A qualified legal representative adheres to the highest ethical standards, treating your case with integrity and respect. Research client testimonials and reviews to gauge the experiences of past clients. Remember that positive feedback is a strong indicator of a lawyer's reputation and the quality of their services.
Summary
Receiving a Prima Facie Determination for your VAWA self-petition is an important milestone in the process. It indicates that your application has been acknowledged and is one step closer to potential approval. However, this determination does not signify the completion of the review process.
To navigate the complexities of the case successfully, seeking the assistance of an immigration attorney can prove highly beneficial. A VAWA attorney will provide invaluable guidance and legal counsel, ensuring you are fully informed about your rights and options as a victim of violence or abuse.
They will diligently advocate for your best interests and rights, ensuring that your case is presented comprehensively with all the necessary evidence and documentation. Having them by your side can significantly increase the chance of a successful outcome in pursuing legal status in the United States.
Their support can effectively address the specific requirements and challenges associated with VAWA cases. They will work tirelessly to help you obtain the necessary benefits and protections, ensuring you receive the justice and support you deserve.
Enlisting the help of a skilled immigration attorney can be instrumental in securing a favorable resolution to your petition. This assistance enables you to move forward confidently in pursuing a better and safer future in the United States.
Get Help From An U.S Immigration Attorney
Austin Office
Lincoln-Goldfinch Law
1005 E 40th St
Austin, TX 78751

Waco Office
Lincoln-Goldfinch Law
1616 Austin Avenue, Suite A
Waco, TX 76701
By Appointment Only