What Crimes Make You Deportable From The United States?
Even if you're a Green Card holder, the US can still present you with a deportation order if you have committed a deportable crime. This is especially true if you commit a crime within five years of becoming a legal US resident. If you're unsure which crimes can get you quickly deported from the United States, simply continue reading.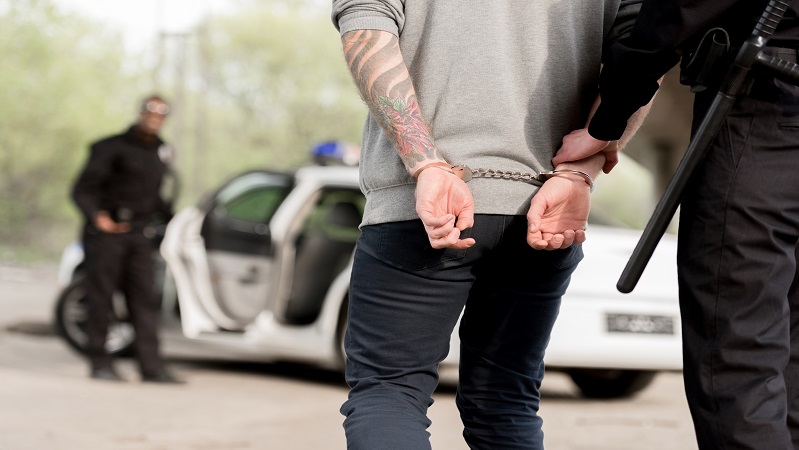 What Crimes Make You Deportable?
Being a US citizen is similar to being another country's citizen. You must abide by their laws to stay in that country. If you won't, you will get deported. You must avoid the following crimes if you want to live in America for a long time.
Aggravated Felonies
Several different types of crimes are classed as aggravated felonies. Critical examples include murder, rape, sexual abuse of a minor, and fraud. You can also receive a deportation order for involvement in drug trafficking or the illegal trafficking of firearms. You will likely be deported if convicted of any of these crimes. Although, depending on your circumstances, you may still be eligible to appeal your deportation order.
If you are guilty of committing theft, your conviction may be classed as an aggravated felony which is cause for deportation if you were sentenced to serve 12 months or longer in prison. If you committed what was deemed as petty theft, you may not be deported for your crime. You can also receive a deportation order if you are caught running a business that profits from prostitution. Lastly, you can be deported for fraud. 
Drug-Related Crimes
It's important to note that you can be deported for a minor drug offense in the United States. Regardless of whether you are caught manufacturing illegal drugs, transporting illicit drugs, or possessing drugs, in most cases, you will be given a deportation order.
Drug Addiction
If proven to be a drug addict, you can also be legally deported, even if you are never charged with a drug-related conviction. For example, if you are a Green Card holder and check into a drug rehabilitation facility, the government can serve you with a deportation notice. Even if you are no longer a drug addict, if proven that you were addicted to drugs at some point since you were admitted into the country, the court can serve you with a deportation notice.
Domestic Violence
Domestic violence in any form is not tolerated in the United States. If you are found guilty of one act of domestic violence against a partner or a child under your care, you will be given a deportation order. Each year many Green Card holders lose their residency status and are deported for failing to understand the severe nature of restraining orders in the United States. Remember that even a single breach of a restraining order can affect your plans to settle in the US.
Crimes Of Moral Turpitude
Crimes that are deemed immoral or unethical are referred to as crimes of moral turpitude. Suppose you are served with a deportation order for committing a crime of moral turpitude. In that case, the prosecution will try to convince your judge that you have committed an immoral, morally reprehensible crime worthy of deportation. 
Common crimes frequently deemed moral turpitude include arson, grievous bodily harm with the intent to murder, burglary, child abuse, and receiving stolen property. You can also add crimes such as knowingly violating a trespass notice, welfare fraud, voluntary manslaughter, and committing a hit-and-run.
Some crimes generally not considered moral turpitude include involuntary manslaughter and driving under the influence if you are only convicted of a DUI on one occasion. If you receive a second DUI charge, you may receive a deportation notice. This is because it's deemed more morally reprehensible to commit the same criminal act a second time knowingly. Becoming a repeat offender shows that being convicted of a crime such as a DUI doesn't bother you and does not inspire a change of behavior.
Summary
Unless you become a fully-fledged US citizen, the government can legally serve you with a deportation notice for numerous crimes varying in severity. You can be deported for receiving stolen property, selling drugs, fraud, rape, or domestic abuse. You can even be deported for being addicted to drugs even if you have not been convicted of a drug-associated crime. 
If you're keen to appeal a deportation notice, your first move should be to contact an immigration lawyer who can help you appeal your deportation notice. Remember that the less serious your conviction is, the more likely you'll be allowed to remain in the United States.
Could You Be Deported If You Have A Child Born In The US?
&
Our Business Page
Get Help From An U.S Immigration Attorney
Austin Office
Lincoln-Goldfinch Law
1005 E 40th St
Austin, TX 78751

Waco Office
Lincoln-Goldfinch Law
1616 Austin Avenue, Suite A
Waco, TX 76701
By Appointment Only