Can Refugees Become Permanent Residents Of The U.S.?
One of the main goals of refugees is to seek protection and live a dignified life. As the United States has been providing refuge for people from different nations, you may wonder how refugees become permanent residents of the United States. Is it possible? 
The answer is yes. Foreigners compelled to flee their homes due to war, security concerns, religious persecution, racial persecution, and other qualifying forms of persecution are allowed to enter the country as refugees. They can then apply to obtain permanent residency or a Green Card and subsequently, naturalization, and gain U.S. citizenship.
Meanwhile, you must know that it is not always smooth sailing to make refugees become permanent residents of the United States. They have to undergo a process.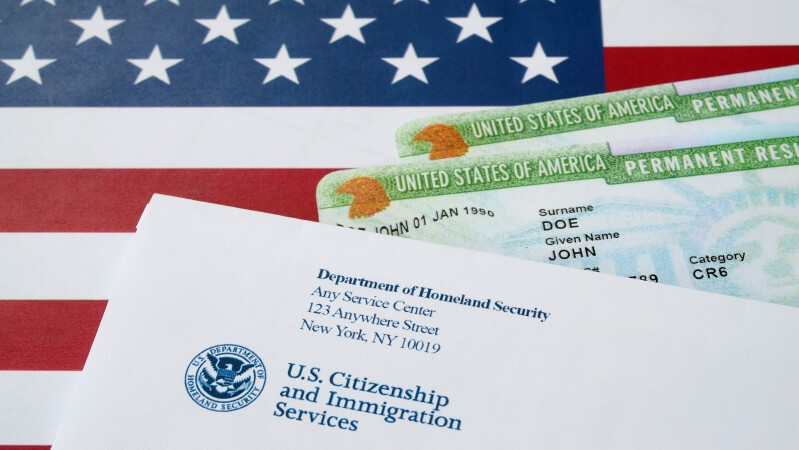 Step 1: Obtain A Refugee Status
To apply as a refugee in the United States, refugees must complete form I-590 and supply all other necessary information. You must demonstrate that you cannot return to your home country due to factors like previous persecution or a legitimate fear of persecution soon to achieve refugee status. The most noteworthy examples of those who qualify for refugee status are those who have been victims of war.
Being granted refugee status gives you access to freedoms like the right to assemble, speak, and practice your religion. In addition, those who obtain refugee status should be familiar with American law and culture for a successful transition.
Refugees in America have several rights, including working in the U.S., traveling to and from the country under certain restrictions, departing any place, and enrolling in public schools. Above all, refugees have the right to seek out legal permanent residency.
Step 2: Acquire Permanent Resident Status
The process of applying for a Green Card is the next step for refugees to become permanent residents of the United States. Refugees can apply for permanent residency one year after being granted refugee status. Living and working permanently in the United States is one of the advantages of permanent residence.
For refugees to receive Green Cards, they must meet specific requirements, such as one year of physical presence in the United States. In addition to staying in the United States for at least a year after being granted refugee status, individuals must also maintain a physical presence when applying. 
Step 3: Apply For Naturalization
Refugees can apply for U.S. citizenship once they obtain legal permanent residency. Five years must pass before refugees and asylees can apply for naturalization. 
For naturalization, the United States Citizenship and Immigration Services has strict requirements. They are as follows:
Only persons 18 and older may participate in this process.

Can speak, read, and write in English. 

Display high moral character.

Demonstrate a solid awareness of American culture, history, and government. 

They must swear loyalty to the United States and the U.S. constitution.
Submit The Requirements
One needs a USCIS account to file online. You need to provide the necessary documentation and pay any filing fees online once the account is active. Updates on the status of your case are sent directly and securely by the USCIS. You can reply to these inquiries and correspondence.
You require Form N-400 if you are filing on paper. Fill out the form completely, sign it, pay the filing fee, and deliver the necessary supporting documents. 
After filing, you should anticipate getting a confirmation notice confirming receipt of your application. A reminder to make a biometrics appointment follows this, if applicable. You will also know about your interview date. After attending, you will receive a message detailing the application decision.
Accepted people must declare their allegiance to the United States during the Naturalization Ceremony, which leads to citizenship.
Summary: Can Refugees Become Permanent Residents of The U.S.?
The answer is, yes. However, they need to meet the requirements and follow the respective procedure. At this point, help from an immigration lawyer will be significant on your journey. 
For refugees who want to complete the Naturalization procedure successfully, there are skilled immigration lawyers in Lincoln-Goldfinch Law you can rely on for this matter. They are eager to provide legal counsel and essential information for refugees seeking citizenship.
Get Help From An U.S Immigration Attorney
Austin Office
Lincoln-Goldfinch Law
1005 E 40th St
Austin, TX 78751

Waco Office
Lincoln-Goldfinch Law
1616 Austin Avenue, Suite A
Waco, TX 76701
By Appointment Only