3 Options Available To Refugees
Refugees who end up in the U.S have three main options available to them. The UNHCR is a global UN body whose mandate is protecting and assisting refugees that find themselves in the U.S among many other countries globally. The goal of the UNHCR is to assist refugees to live in dignity, peace and eventually rebuild their lives. To do this, the UNHCR offers three main options to refugees. The options include; Repatriation, integration, and resettlement.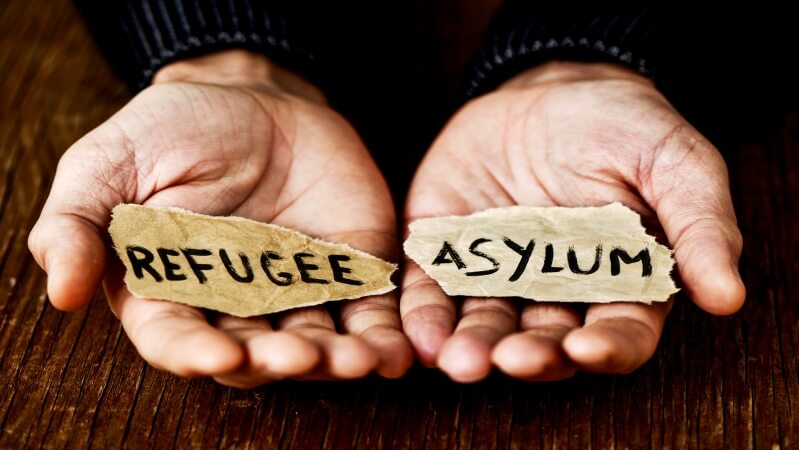 1. Voluntary Repatriation
Any refugee who ends up in Austin TX, or any other state in the U.S but has made a decision to go back home can be assisted through a process known as voluntary repatriation. Alongside the refugee's country of origin, the UNHCR facilitates visits for the refugee to go and see if their home country is habitable. Other facilitations include education, family reunification, and legal aid. The UNHCR has helped millions of refugees who find themselves in the U.S go back home.
Voluntary repatriation isn't just a choice for refugees who desire to return to their home country. This option also includes going to another country. If there is still war in your country or you still face persecution risks, there is an option to go to another country. The UNHCR offers aid, cultural integration, language training, vocational training, and access to education and work in such cases. Many refugees want to go back home. Voluntary repatriation is a sustainable choice. It is also safe and dignified, requiring full commitment of home countries to reintegrate its people.
Global bodies like the UNHCR promote enabling conditions globally that make voluntary repatriation possible. For instance, the agency ensures refugees get access to free and accurate information. They also mobilize support for refugees willing to return home. By facilitating visits, collecting updated information on regions and countries, promoting property restitution, providing return assistance, and legal aid to refugees who make the bold decision to go back home, the UNHCR plays a critical role.
2. Local Integration
Refugees who don't have the luxury of going back to their homes can consider local integration. As the name suggests, voluntary repatriation is voluntary. Some refugees from countries in endless war or conflict may lack hope of returning to their homes in the near future. Constant, never-ending fear of persecution can also stop a refugee from being able to voluntarily return to their home country.
In such instances, a refugee can choose to be integrated into the country where they gained asylum. Local integration is a long-lasting solution for refugees who wish to begin a new life. The process is gradual and complex, with many legal, social, economic, and cultural factors in play.
Individuals who choose to be integrated into the U.S should brace for certain demands. Society and refugees must meet certain demands for local integration to be successful. For instance, there should be a willingness to abide by social norms and rules in a society. Locals also need to be welcoming.
The U.S has avenues for refugees to gain permanent residence (a Green Card) and citizenship after maintaining a permanent residence for several years (usually five years) or four after getting a Green Card.
3. Resettlement In A Third Country
Refugees who flee their home country and go to a country that can't meet their needs can be resettled in a country like the U.S. Resettlement is simply transferring refugees from one asylum country to a country like the U.S that is admitting refugees and giving them permanent residence in the long run.
The UNHCR has a mandate of undertaking resettlement as a durable solution to dealing with refugees. The agency facilitates effective reception as well as integration and ensures resettlement is advantageous for the receiving country and refugees being resettled. The UNHCR partners with both government and non-governmental organizations to offer services that facilitate integration i.e., cultural orientation, language training, and vocational training. Other services offered include programs meant to give access to training and employment.
Example Of Resettlement For Refugees
During the Syrian conflict, many refugees fled to Lebanon. Any refugee that couldn't afford to send their children to school or get specialized healthcare due to injuries suffered in the conflict had the option of seeking to be resettled in another country (a third country) like the U.S or Sweden where the help needed was available.
Most refugees can't go home immediately. Most are forced to live in a difficult situation where basic human needs can't be provided in the country they go to seeking protection. In such cases, the UNHCR can resettle such refugees to another country capable of meeting their needs.
The UNHCR presented 39,000+ refugee applications for resettlement consideration in 2020. Approximately 46% were from Syria. The rest were from the DRC (15%), Eritrea (5%), and Somalia (5%). In 2020, over 22,800 refugees (58%) got resettled through UNHCR's help.
U.S Resettlement Partners
Resettlement of refugees into the U.S is done in partnership with U.S Government agencies, the UNHCR, and NGOs, among other actors. All parties carry out specific functions ranging from identifying refugees in most need of being resettled (screening) to processing such refugees and integrating them in the U.S.
Some notable state and national government refugee resettlement partners in America include the PRM (Population, Refugees & Migration bureau) mandated with providing aid and other sustainable solutions for refugees, stateless persons, and conflict victims. The USCIS oversees the lawful immigration of people into the U.S.
Examples of non-governmental organizations that help in refugee-related matters include; InterAction, RCUSA (Refugee Council USA), and Refugee International (RI). RI is focused on providing lifesaving protection and assistance to displaced individuals. The agency also offers displacement solutions.
Summary: What Are The 3 Options Available to Refugees?
In a nutshell, refugees can either go back to their home countries voluntarily, be integrated locally in the country they go to, or be resettled in another country. Refugees may have other options to pursue.
To explore the above options and more, consult an immigration attorney. The best immigration lawyers in Austin TX can help you get permanent residence in Austin and eventually acquire U.S citizenship.
Get Help From An U.S Immigration Attorney
Austin Office
Lincoln-Goldfinch Law
1005 E 40th St
Austin, TX 78751

Waco Office
Lincoln-Goldfinch Law
1616 Austin Avenue, Suite A
Waco, TX 76701
By Appointment Only