Summer Updates & Travel Plans
"El Show Sin Fronteras"
Spanish Video Above Translated In English Below
Our hosts for today's broadcast were Karla Arevalo, Fidel Camupzano, and attorney Kate Lincoln-Goldfinch. Our topics were the recent updates that were issued on the DACA program, summer plans, and Travel Permits, which are issues that concern the immigrant community at this time of the year.
DACA Updates
The most recent update we have on DACA is regarding a recently filed lawsuit. The Attorney General of the State of Texas, Ken Paxton, filed a lawsuit backed by eight other states where he alleged the illegality of the DACA program, arguing that when it was established by former President Obama, it did not follow the regular approval process where public participation spaces are allowed so he called it illegal. Last Friday, July 16, Federal Judge Andrew Hanen ruled in favor of stopping the possibility of filing an initial DACA application, however, this ruling still allows renewal applications to be filed and approved in the usual manner.
Kate remains hopeful that this lawsuit will be resolved satisfactorily for the immigrant community and told us that she believes there are two ways out: the first, which has already been confirmed by the current administration that fully supports the Dreamers, is that they will file an appeal against the judge's order.
The second is based on the fact that President Biden has the power and authority to announce a replacement for the DACA program using the regular approval process, including the appropriate public comment and participation period.
Likewise, Congress has the authority to pass a new law, so that would be the best option given that it would provide an alternative to fix their status legally for Dreamers.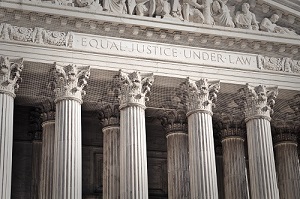 We receive calls daily from our clients asking us how to proceed in this case with their initial DACA applications.
The decision is in the hands of each individual, however, we advise you not to put your process on hold.
It is important to keep in mind, for example, that in order to apply you need to collect evidence to prove that you have been in the country permanently from 2007 to 2021, at least every three months.
Documents that can be used to support this include academic records, telephone receipts, gym memberships, records from previous employers, bank statements, among others. Collecting this information takes time and a filing fee of $495 USD is required. Similarly, the United States Citizenship and Immigration Services (USCIS) will continue to receive initial applications, the only difference is that it is not authorized to process them.
What Can You Risk If You Apply Now?
The only risks that people who file are that they will lose the money they paid when they applied and that they will somehow now be "under the radar" of immigration.
However, attorney Kate thinks it is safe to do so, as the program is most likely not going to be eliminated but modified.
The eligibility factors remain roughly the same:
Must have entered the United States before your 16th birthday, or before June 15, 2007
Must have been born after June 15, 1981
Must have passed the GED (General Educational Development Test) or be taking GED classes.
Can My Stepchild Petition For Me?
As usual, we received and answered some live questions from our followers.
"Good afternoon. I am married but separated. My stepson was 14, he is now 26 and a citizen. He is petitioning his mom but not me, do I have any alternative?"
Under Immigration Law he would be as the stepson's biological father, regardless of whether he is divorced or not, so according to that yes he could be petitioned for him. Attorney Kate also mentioned that there is a requirement that must be met and that is that he must have remained in contact with his stepchild. Additionally, it is necessary, as in all cases, to evaluate the immigration history of the person sending us the question, in order to be able to provide more accurate and specific information based on his or her entries and exits from the country, arrests, etc.
Cancellation Of Deportation & Residency
Fidel read us a question from another of our TikTok followers:
"Attorney good afternoon, I would like to know which case has priority. Because I don't have deportation cancellation court until 2023, but I found out that the petition my wife made in 2008 had been approved in that year. The attorney we had did not inform me and I changed my address. I found out just this year and told my current attorney. He made a copy and faxed it along with the cancellation of the deportation court letter. I would like to know which of the two cases has priority: the cancellation or the [form] I-130 which is still open".
According to Kate's response, it is possible to have two cases at the same time. In that case, one, defending yourself in a deportation case, claiming that you have been in the country for more than 10 years, in a bona fide marriage, and of good moral character. And the other, filing a Form I-130 that is in process, which does not need to be approved in order to continue with the case before the Judge.
What is happening is that the proceedings before the Court are very backlogged.
Even before the pandemic they had more than 1000 cases pending, they do not have enough immigration judges and they were closed for almost a year.  For this reason, it is normal to have a hearing date of 2022 or 2023.
It is not possible to adjust status solely on the basis of a family petition through a Form I-130. There are several factors that must be taken into account, such as the manner in which the person entered the country, his or her history.
It would be possible to adjust to Permanent Resident status if you entered with a Visa or if your spouse served in the military.
However, if you entered the country without a Visa you would not qualify for adjustment of status. In addition, the case must be closed before the Judge before it can be closed before Immigration.
What Can I Do If I'm In The DACA Process?
During our broadcast we received another question, this time from a follower on Facebook:
"What is the news or what is your recommendation for those who have already applied for DACA? My daughter had already gone for fingerprinting on May 26th and last week she received a letter to make an account on the USCIS website and her case is still in 'actively reviewed'."
Unfortunately, this case is in the same group of cases that at the moment cannot be processed or approved due to Judge Hanen's decision.
However, attorney Kate expressed that she expects this ruling to be resolved soon in favor of the Dreamers so that applications that have already been filed by then will be the first to be processed.
The attorney's advice is clear: do not put off preparing or filing your DACA application, as it takes time.

Summer Trips
Every week Lincoln-Goldfinch Law team meetings are held to analyze and discuss the questions we receive from our clients. One of them, as attorney Kate told us, was from a Permanent Resident who is applying for Citizenship but his Green Card is about to expire and he does not know if it will be possible for him to travel.
Regarding this question, Kate commented that if someone is applying for citizenship more than 6 months before their Green Card expires, it is possible to get a stamp in the passport to be able to travel without the need to renew the card.
Conversely, in case it expires in less than 6 months or is already expired, the procedure would be to renew the Green Card and then submit the application for Citizenship in order to obtain the stamp in the passport.
Can I Travel Outside The Country With DACA?
One of the most frequently asked questions we receive on a daily basis as a result of this recent ruling by Judge Hanen is whether it is still possible to apply for an Advance Travel Permit.
At the moment, applications for Travel Permits have not been affected, as they are independent of the DACA program.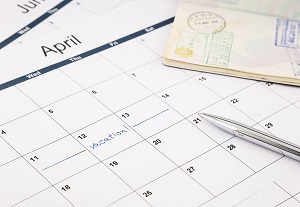 These types of applications usually take about 3 months to be approved, so Attorney Kate advises not to stop preparing and/or filing these applications.
The USCIS director also mentioned that they are still receiving applications for Advance Travel Permits, however, it is understandable if you prefer to wait for a final decision on the program.
There are 3 reasons why a DACA recipient might apply for a waiver:
Humanitarian reasons
Employment
Education
Work Permits & U Visas
Another of our followers asked the following question via Facebook:
"Hello, good afternoon. I want to know what is going on with the U Visas. How long is it going to take for them to give work permits to those who have already had their fingerprinting appointment?"
U Visas are those granted to people who have been victims of crimes such as robbery, kidnapping, assault, rape, among others, and who have cooperated with the authorities in their investigations.
The authorities issue a certificate indicating this and with this document, it is possible to apply for a U Visa. This type of Visa has an annual cap of 10,000 and can include family members, spouses or children of the person who has been a victim, in addition to providing a waiver for incidents such as criminal records, exits, or entries to the country, among others.
Regarding the question, Attorney Kate indicated that the administration had announced that it was going to guarantee Work Permits to those who had sent the corresponding documentation and had attended the fingerprinting appointment.
However, the wait time is still uncertain, as during the pandemic the appointments were on hold for almost 9 months, and they are still trying to catch up on all pending applications.
In case you have additional questions about your specific immigration or bankruptcy case, do not hesitate to call us at (855) 502-0555 to schedule your free consultation.  Don't forget that you can follow us on our social networks Facebook, TikTok, Instagram, and YouTube.
Frecuently Asked Questions About Travel Plans
Share this story!
Contact a U.S. Immigration Attorney Today!
How To Find Us
Austin Office
Lincoln-Goldfinch Law
1005 E 40th St
Austin, TX 78751

Waco Office
Lincoln-Goldfinch Law
1616 Austin Avenue, Suite A
Waco, TX 76701
By Appointment Only
What Our Clients Say
"This Lawfirm is great, very professional and helpful. I love that they are always in communication and always available for when you have questions . 100% recommended by me and my family. Thank you Lincoln-Goldfinch Law"