Hello Holidays! | Celebrate The New Year With Us!
"The Goldie Show"
In an episode of "The Goldie Show," the hosts, Fidel, Tanya, and Jenny from Lincoln-Goldfinch Law, take a break from their usual immigration topics. In this article, they open up about their personal lives and allow you a chance to get to know them personally.
Their decision to share a self-introduction reflects their commitment to strengthening the community. They value the support they have received throughout the year and want to end it on a personal and fun note. By doing so, they hope to lay the foundation for a more enriching and interactive experience in the coming year.
As the conversation unfolds, Tanya and Jenny share their experiences in different cold states, Michigan and San Antonio. They joke about not being ready to leave their cozy beds in the frigid mornings. However, they also acknowledge that living in these cold places wasn't entirely their choice. Fidel prefers Texas due to its weather, explaining why he chose to stay there.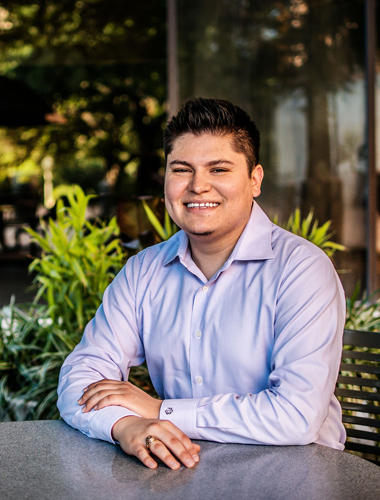 They wrap up the second to last show of the year on a fun note. You can see their enthusiasm as they share more about themselves and create a more engaging environment. This approach reflects their desire to share the celebration with you as they move forward into the new year. This article introduces you to some of the people of the Lincoln-Goldfinch Law Firm.
Plans & Resolutions For The Next Year
Jenny talks about her plans to revisit the cherished memories of the pre-COVID era. With April approaching, she plans to have a trip back to Mexico. She anticipates looking to explore the country again and spending quality time with her family.
She also expresses her eagerness for her lease to end. Admitting her share of complaints about San Antonio, she looks forward to returning to Austin.
On the other hand, Tanya is beaming with excitement about her 10th wedding anniversary. She playfully hints at her desire to visit Greece for the occasion, hoping her husband picks up on the clues.
Time has flown by so quickly this year that the realization of the approaching new year feels like brand-new information. Amidst the fast pace, she intends to focus on staying in touch with friends as a resolution for the upcoming year.
Fidel will travel to Mexico for a month at the start of the year. He looks forward to spending quality time with his family. Exploring more of the country is an anticipated part of his trip. The year ahead promises adventures, new experiences, and cherished moments with loved ones.
Beyond travel plans and celebrations, the hosts delve into their intentions for self-improvement in the new year. Both Tanya and Jenny express their desire to practice mindfulness. They desire to be more present and aware in their daily lives. They highlight the importance of appreciating moments and cherishing loved ones.
Meanwhile, Fidel shares his aspiration for self-development as he embarks on self-discovery as an openly gay man. He reflects on the impact of past events on his journey. With that, he decided to focus on personal growth and understanding his authentic self.
These resolutions for mindfulness and self-development underscore a collective desire for positive change. It shows the want for growth in the coming year.
Favorite Way Of Spreading Joy To Others
They reflect on their favorite ways to spread joy to others. It becomes clear that their actions center around creating positive experiences for others. Jenny shares her love for Christmas music, noting how it uplifts her and helps her get into the holiday spirit.
She fondly recalls a paralegal from her previous workplace who would blast Christmas tunes on an Austin radio station. Due to that, she now carries on the tradition. Whether in the car or at home, Jenny finds joy in sharing the festive melodies with her friends and family. Even to those like her who may be feeling a bit Grinchy during the holiday season.
On the other hand, Tanya's joy-spreading method revolves around food. Specifically, she's fond of cooking favorite childhood dishes for her loved ones. Inspired by her husband's Mexican heritage, she reaches out to her mother-in-law for recipe ideas and prepares traditional meals.
With Christmas approaching, Tanya plans to make tamales, a cherished Mexican dish, and give them to her friends. Her warm and comforting kitchen becomes the heart of her joy-spreading efforts. She cooks up a storm to bring smiles to those around her.
For Fidel, spreading joy means bringing his large family together despite the logistical challenges of coordinating schedules. With seven siblings and growing families, organizing gatherings can be a task, but he sees the value in these moments. He believes that being surrounded by loved ones and creating lasting memories are the ultimate sources of joy.
By facilitating these get-togethers, Fidel aims to strengthen the bonds between family members and foster a sense of togetherness. Despite the challenges, his determination to unite his family remains unwavering. He finds immense happiness in seeing everyone come together.
Favorite Memory Of  The Year
The hosts share their favorite memories from this year, showcasing a mix of travel adventures and personal growth. Tanya recounts her eventful trip to London, coinciding with the queen's death. Despite contracting Covid during the visit, she managed to find joy in spending time with her family in London.
On the other hand, Jenny cherishes her solo trip to Washington, DC. Exploring the city alone allowed her to connect with herself. Free from the constraints of a travel partner, she could fully immerse herself in the experience and reflect on her journey.
Experiencing the emotional impact of visiting the Holocaust Museum was a highlight for her. Visiting the Smithsonian Museums in the National Mall and The National Sciences Museum was an enjoyable experience for her. She savored the balance between solo exploration and sharing these experiences with loved ones.
Fidel's poignant memory revolves around a significant moment during his border crossing to Mexico. The immigration officer's heartfelt words, "Welcome home," after 18 years of being away, left a lasting impact on him. This symbolized a sense of belonging and returning to where his heart truly lies.
Despite the challenges and unexpected twists, these cherished memories remain etched in their hearts. As they look ahead to the future, the hosts eagerly anticipate more adventures, self-improvement, and opportunities to create new and lasting memories.
Holiday Messages
Acknowledging the inherent stress that accompanies the holiday season, Jenny offers a gentle reminder to practice mindfulness. Amidst everything, taking a few moments for oneself and breathing deeply can work wonders.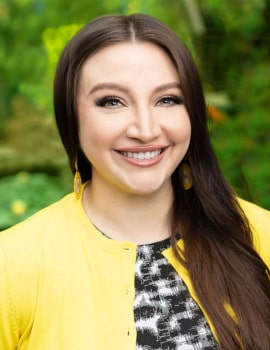 She assures everyone that no matter the circumstances or challenges, they will emerge stronger and better. With sincerity, she sends warm wishes for a happy and safe holiday season, emphasizing the importance of self-care and well-being.
Tanya echoes Jennifer's sentiments, recognizing that the winter months can sometimes lead to feelings of sadness. She acknowledges that it's easy to feel trapped in the present but reminds viewers that this too shall pass.
Spring will come, bringing renewed hope and brighter days. She emphasizes cherishing moments with loved ones, not just blood relatives but also the family we choose and create around us. Her heartfelt message conveys the significance of building connections with those who bring joy and support into our lives.
Filled with gratitude for the ongoing support of their viewers throughout the year, Fidel expresses his heartfelt appreciation to the audience. While they veered away from their usual immigration topics, he hopes you enjoyed getting to know them. As they embark on new adventures together, he shares his excitement for what lies ahead.
With a genuine desire to help, the team at Lincoln-Goldfinch Law Firm is committed to finding the best path forward for each client. They understand that each case is unique and requires personalized attention and care. Whether it's pursuing a visa, green card, or citizenship, the team is ready to guide and advocate for their clients every step of the way.
For those seeking assistance with immigration and bankruptcy matters, contacting Lincoln-Goldfinch Law Firm is just a call away.
Conclusion
Their conversation was filled with humor, warmth, and genuine excitement, creating a more engaging and relatable environment. The hosts eagerly shared their plans for the coming year. They intend to have a year filled with travel adventures and celebrations. They also emphasized the value of having aspirations for self-improvement in the future.
As they delved into their favorite memories from the year, they showcased a mix of travel adventures and personal growth experiences. They shared the memories that were made even with the restrictions and presented hope for their plans for the new year. Despite their challenges, they cherished the moments that left a lasting impact on their hearts.
They urge you to be mindful and care for yourself during the stressful holiday season. They emphasized the significance of cherishing moments with loved ones. Building connections with those who bring joy and support into your life is important.
If you have additional questions about your immigration case, or your specific case, you may contact us at (855) 502-0555. After a brief 10-minute evaluation of your case over the phone, we will let you know what options you have. You can also follow us on our social networks so you don't miss our weekly broadcasts on Facebook, YouTube and Twitch.
Share this story!
Contact a U.S. Immigration Attorney Today!
How To Find Us
Austin Office
Lincoln-Goldfinch Law
1005 E 40th St
Austin, TX 78751

Waco Office
Lincoln-Goldfinch Law
1616 Austin Avenue, Suite A
Waco, TX 76701
By Appointment Only
What Our Clients Say
"This Lawfirm is great, very professional and helpful. I love that they are always in communication and always available for when you have questions . 100% recommended by me and my family. Thank you Lincoln-Goldfinch Law"