A Successful Asylum Case
"El Show Sin Fronteras"
Spanish Video Above Translated In English Below
Today's "El Show Sin Fronteras"
Today's broadcast was very special. As hosts, we had Karla Arevalo, Fidel Campuzano, and attorney Jacklyn Mann, and we also had as a guest Ruben, who besides being our client, is part of our family. The reason he joined our program is that thanks to attorney Jackie, and the entire team at Lincoln-Goldfinch Law, he won his Asylum Case. We had his testimony live today. It is important to remember that all the information mentioned here is general information, and does not correspond to any particular case.
Ruben's Testimony
Ruben told us his story, which we believe can undoubtedly make a difference in the lives of many people who may find themselves in a similar situation and do not dare to take such a step. "Well, I already have three years and two months living here in the US. I live with my family and together we have a family business of Venezuelan food. We have Food Trucks around Austin, and well, that's what I do for a living with my family. Working in our business", Ruben told us.
They work long hours until the wee hours of the morning sometimes, including Sundays, and each Food Truck has a family member taking care of it.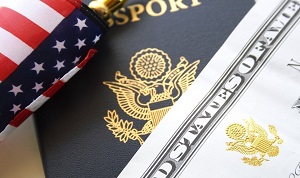 Ruben contacted us by phone and within 10 minutes we offered him free advice and scheduled a second appointment 8 days later with attorney Kate Lincoln-Goldfinch. According to attorney Jackie, the first hearing they had once the San Antonio Courts reopened after the pandemic was for Ruben's case. The political and economic situation in Venezuela at the moment is not the best, there is evidence of corruption and political violence under the government of Nicolas Maduro.
For this reason, there are many people leaving Venezuela, and due to all the evidence of persecution there, it is important to pay attention to these asylum cases.
For him, it was the first time that he had gone through a similar process in the United States, and he recognized that people in his situation feel alone and disoriented, since all the regulations are unfamiliar to them. Sometimes they don't know many people or don't have the information they need to go through the process on their own.
He told us that a friend gave him very good references for our lawyer Cori Hash, so he decided to give us a call. When we asked about his parents, he told us that they are living in Venezuela, that they have been able to travel to visit him, and that they will visit him again soon. While his relatives living in the United States are going through their asylum process.
What Are The Benefits Of Applying For Asylum?
The short-term benefit would be to obtain a renewable Work Permit for the time it takes to process the application, although the ultimate benefit would be to obtain a Permanent Residency. Ruben already has his Work Permit and has had it for approximately 1 year.
The benefits for a person who has this permit are many since they can access a job where their salary is fair and punctual, it is also easier to rent a house or apply for a loan, and many more administrative procedures, in addition to feeling at ease regarding their immigration status.
Karla asked our guest how he felt when his packet of documents was sent, and how he prepared for his first hearing. "Very good. It was like a relief that I had because as I said it causes a lot of stress, and you think that everything is in your hands and when you know that someone is helping, that they are really prepared to do all this together with someone it is like a relief and I felt pretty excited too", Ruben told us.
He also feels satisfied with the process of guidance that attorney Jackie and the entire team of the firm provided him during the trial, as he realized that he felt a little nervous at the time.
Regarding the verdict, Ruben shared with us that "it was like I didn't really realize it and I said to Jackie: "wow, is this really happening? But I did feel very excited. I'm a person who believes a lot in God and actually all the faith and all the prayer that I had all this week and during all this time, I think it might have played a role. And I did feel very touched, truly the gratitude that I had at that moment with everything in general: with God, with my parents, with Jacklyn, with all of you. It was like an accumulation of emotions and I tried to calm down a little and realize that I made it. (…) afterward, I went to celebrate with my cousins and to spend some more time with the family".
Q&A Live
From one of our Facebook followers we received the following question:
"Good afternoon, How are the U Visa good faith work permits progressing?"
A few weeks ago we received a notification indicating that President Biden's Administration is in the process of making some changes to the law regarding the Work Permit for U Visa applicants. At the moment we do not have the details and are awaiting some clarifications, however broadly speaking the idea is that those who file a U Visa application will not have to wait several years for a Work Permit, but can apply for it upon submission of their documents. We are not yet clear on the process to be followed, this is just an announcement initially.
Fidel read another question received during the program:
 "I am in an Asylum process and I got the appointment for biometric fingerprinting, does that affect the mailing of the work permits?"
After the fingerprinting the Government conducts a review of the applicant's criminal record, according to attorney Jackie, and once this review is completed the Work Permit is sent out which can take a few months.
If you have additional questions about the asylum process, or if you are in a difficult financial situation due to outstanding debts, do not hesitate to contact us for a free consultation at (855) 502-0555. In 10 minutes we will tell you what options you have in your case and we can also inform you about the immigration relief we have available. You can also follow us on our social networks Facebook, Instagram, TikTok and YouTube.
Frecuently Asked Questions About Asylum Cases
Share this story!
Contact a U.S. Immigration Attorney Today!
How To Find Us
Austin Office
Lincoln-Goldfinch Law
1005 E 40th St
Austin, TX 78751

Waco Office
Lincoln-Goldfinch Law
1616 Austin Avenue, Suite A
Waco, TX 76701
By Appointment Only
What Our Clients Say
"This Lawfirm is great, very professional and helpful. I love that they are always in communication and always available for when you have questions . 100% recommended by me and my family. Thank you Lincoln-Goldfinch Law"